Top 5 Reasons to Take a Ride on the Ober Mountain Tram
Published Jan 8, 2022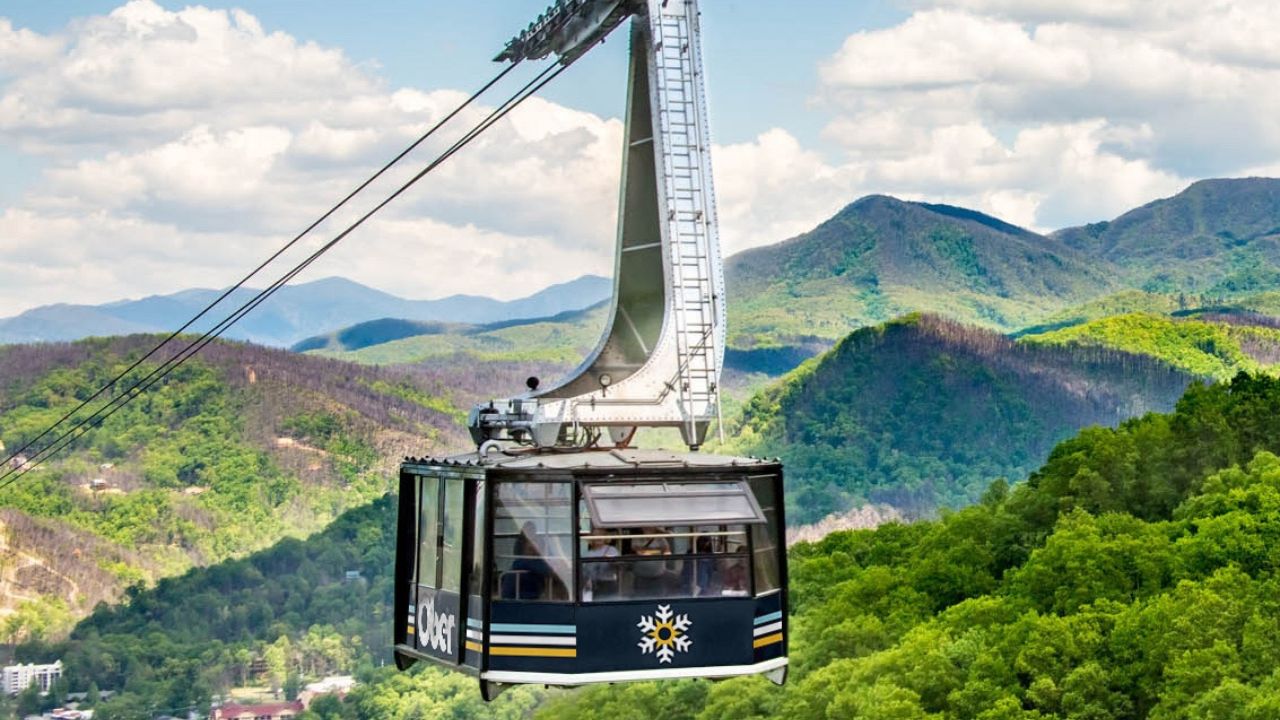 Ober Gatlinburg combines winter sports with amusement park fun and rides. Take an easy ride on Ober Gatlinburg's Aerial Tramway to all the alpine attractions. Here are five reasons to leave your car behind and choose the tram.
1. Amazing Views
Mountain views are why folks come to Gatlinburg, and the Aerial Tramway promises views for miles on every side. Be sure to scan the mountain below you, too. Guests often spot black bears, wild turkeys, and other wildlife roaming underneath the tramway!
2. So Convenient
The Aerial Tramway begins in downtown Gatlinburg. You don't have to drive to some special location out of the way. Trams leave every 20 minutes, so you're sure to catch one at a time that's right for you.
You could drive up the mountain to Ober Gatlinburg–folks do. But why not let the tram float you up the mountainside instead? You won't have to drive, park and then walk from your car to the great attractions. When you step out of the tram car, you're already in the heart of the amusement park and ski area!
3. Great in All Weather
So what if the breeze wafting through the autumn trees is chilly, or the winter air is a bit too crisp? The tram is an enclosed car. You're out of the elements but still have incredible views in every direction.
4. A Unique Experience
You just can't get this same ride anywhere else, unless you've got a trip to the Alps planned. The Aerial Tramway at its highest point reaches 2,813 feet above sea level, a full 1,000 feet higher than any other cable lift in all of Tennessee. At the highest point off the ground, you're dangling 300 feet in the air–the height of a 30-story building. Your ride is 2.1 miles long as the Smokies unfurl around you and Gatlinburg becomes a toy town below.
5. A Fun Destination
You can take the Aerial Tramway on its own, or hop off at the top and enjoy a day at Tennessee's only ski resort. Ober Gatlinburg's seasonal delights include snow tubing, ice skating, ice bumper cars, a mountain coaster, a rock climbing wall, kiddie rides, mini-golf, and a wildlife encounter with native animals to visit. All of that, plus skiing and snowboarding!
Book your Aerial Tramway tickets in advance. Be sure to reserve your Gatlinburg vacation cabin, too, so you can stay close to all the fun.