Top 6 Best Spots for Photography in the Smoky Mountains
Published Sep 28, 2023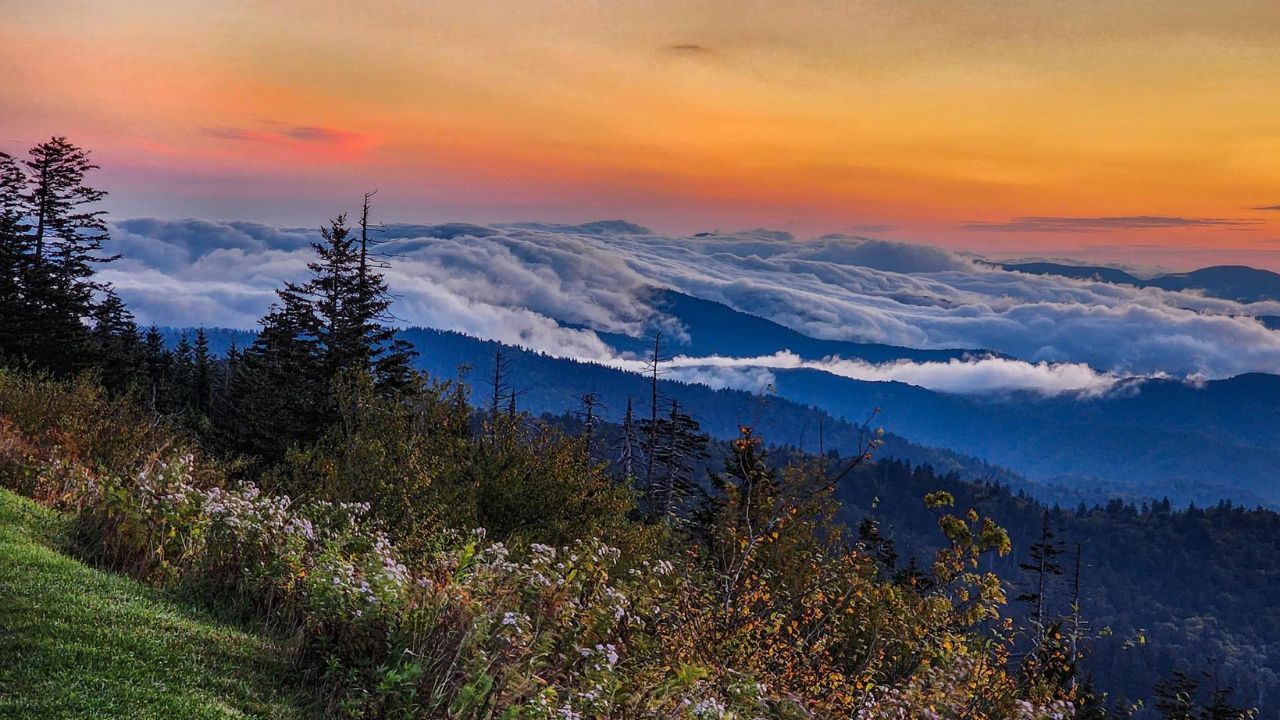 Whether you want the perfect selfie in front of a mountain sunset, or you're seeking a sparkling waterfall shot for Instagram, the Smoky Mountains have you covered. Photo-worthy spots here are countless. Narrow down the choices with these top six locations.
1. Best for Distant Views: Clingmans Dome
On a clear day, you might see as far as 100 miles from the observation tower on top of Clingmans Dome. With 360-degree views, you get breathtaking photos in every direction. Plan to visit in good weather for maximum visibility.
2. Best for Town Views: Gatlinburg Space Needle and Scenic Overlook
City landmarks add contrast against a serene mountain backdrop. Shoot from the observation deck at the top of the Gatlinburg Space Needle. For a more distant view of Gatlinburg with ridges rising behind it, drive to the Gatlinburg Scenic Overlook. Wait until dusk and capture the glow of the city's lights!
3. Best for a Variety of Mountains: Newfound Gap Road
Multiple viewpoints along a stunning scenic drive make Newfound Gap Road the ideal photographer's day out. Pick up the road (441 South) just below Gatlinburg and simply start driving. Stop at the many marked overlooks, like Carlos Campbell Overlook with its views of Mount LeConte. Start in the morning and shoot sunrise as you head east toward the North Carolina border, then return heading west for sunset snaps.
4. Best for Lush Forests: Roaring Fork Motor Nature Trail
This 5.5-mile, one way road winds through thick forests laced with streams and dotted with mossy boulders. You'll find ample stops for walks through the woods to early settlers' cabins. Keep your camera poised to catch The Place of a Thousand Drips, an unusual waterfall visible right next to the road.
5. Best One-of-a-Kind Waterfall Shot: Grotto Falls
On the Roaring Fork road, stop at the trailhead for Grotto Falls. The 2.6-mile, moderately difficult hike takes you to the only spot in the Smokies where you can walk behind a waterfall's cascade. Shots taken behind the curtain of water are a dramatic payoff for your hike.
6. Best Views to Remember: Outside Your Cabin Windows
Part of the charm of a Smokies vacation is waking up each day to the unique view from your private cabin. Take photos so you'll never forget your mountain retreat. Pick your Smoky Mountains cabin today.