Top 6 Dog Friendly Trails in Gatlinburg and Pigeon Forge
Published Sep 13, 2023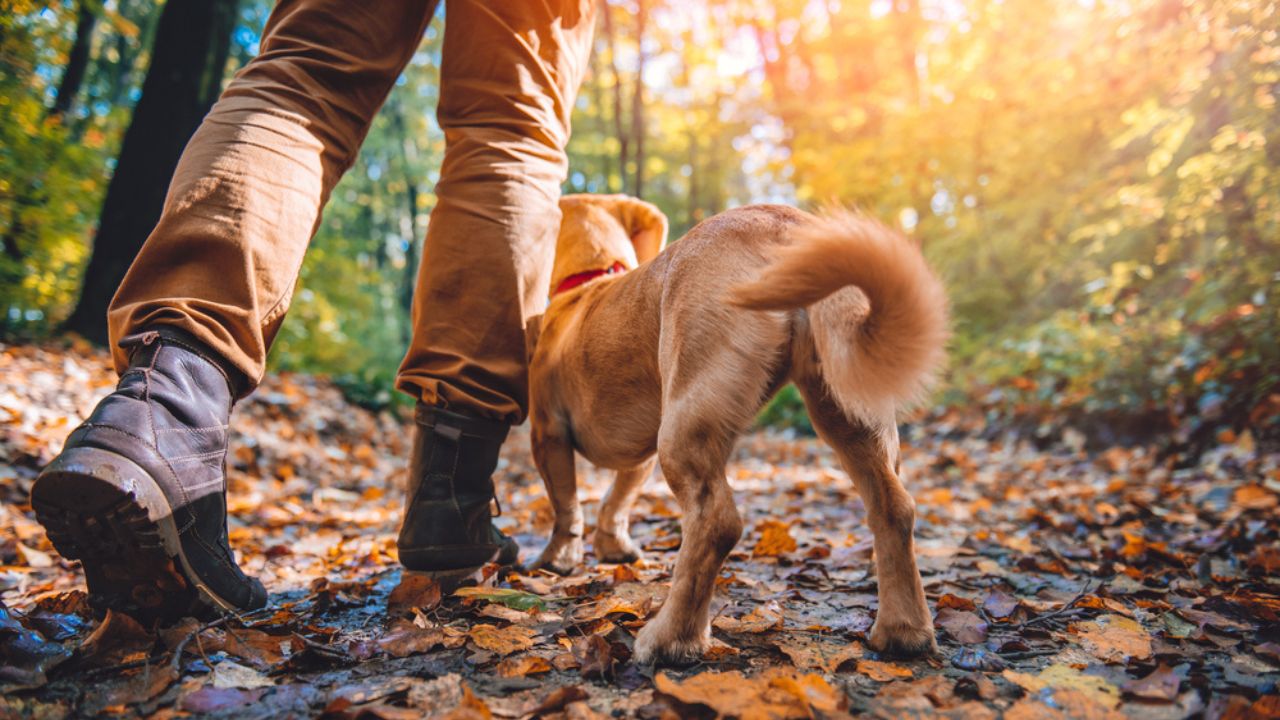 A vacation isn't a vacation without your whole family–including your four-legged family members! If you plan to bring a dog on your Smoky Mountains getaway, here are six trails where dogs are welcome.
Know Before You Go
Only two trails in Great Smoky Mountains National Park permit dogs–Gatlinburg Trail and Oconaluftee River Trail. Why the prohibition? Dogs can disturb wildlife and visitors, bring disease or parasites into the park, or attract predators, according to the National Park Service. Your dog is welcome on any of these trails in and outside the park:
1. Gatlinburg Trail
Dogs will love sniffing out adventure on this easy trail.The 3.8-mile round trip begins at Sugarlands Visitor Center. After a brief walk near a road, you'll stroll through woods and follow the river. Look for historic buildings and a pretty bridge perfect for photos.
2. Oconaluftee River Trail
This 1.5 mile trail in North Carolina takes you through forests along the Oconaluftee River. The trail links the Oconaluftee Visitor Center with Cherokee, N.C., home to the Museum of the Cherokee Indian, a native craft co-op and a replica Indian village.
3. Patriot Park
Bring balls and Frisbees for your dog and a picnic for yourself, to this riverside park in downtown Pigeon Forge. Walk the half-mile trail past veterans' memorials and state flags, then play on the grassy riverbanks.
4. Wear Farm City Park
This Pigeon Forge park features a 1.2-mile, paved loop trail along a stream. Two playgrounds for kids, plus plenty of options for dog walking, make Wear Farm a good option for blowing off some steam.
5. Mynatt Park
Slip away to Gatlinburg's Mynatt Park, a green oasis unknown to most tourists. Your dog will love the woods and creek, and you'll love the picnic facilities and playground. Though it feels secluded, Mynatt Park is close to popular attractions, making it a great place for exercising your pet before or after a day of fun in town.
6. Townsend Historical Trail
If your dog loves a long stroll, try the Townsend Historical Trail, 4.5 miles each way for a 9-mile round trip. This trail takes you close to cafes, a railroad museum and a Smokies heritage museum, so you can turn a walk into a whole day out.
Bring your dog back to a vacation cabin rental where dogs are welcome. Browse our pet-friendly cabins now!