Top 6 Upscale Restaurants in Gatlinburg TN
Published Jun 27, 2022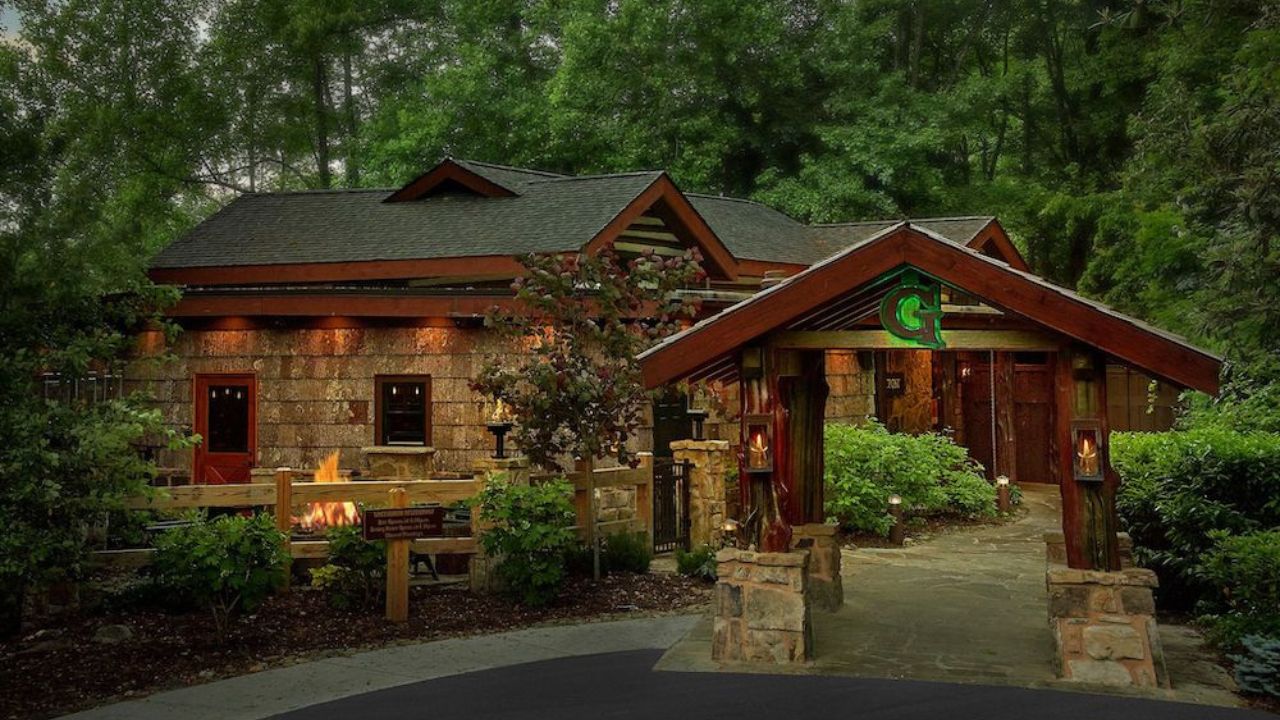 Whether you're planning a special event or you just crave high-end dining, try Gatlinburg's upscale restaurants for the best in fresh, local cuisine.
1. THE GREENBRIER
Perched on a ridge, this historic building from the 1930s was a lodge hosting wealthy hunters and hikers. Start with shrimp and grits, duck breast, short ribs and more. Move on to ribeye, strip steak or filet mignon. On Sundays, the brunch menu includes homemade donuts and stuffed French toast. The Greenbrier prides itself on craft cocktails and its extensive list of whiskeys, bourbons and ryes.
2. THE PEDDLER STEAKHOUSE
With a peaceful view of the Little Pigeon River outside, The Peddler offers a classic steakhouse menu of custom-cut steaks plus chicken, fish and shrimp. Hot sides and a loaded salad bar round out the meal. Check out the dessert menu before you eat! Leave room for treats like blackberry cobbler or donut cheesecake.
3. CHEROKEE GRILL
The flames in the fireplace reflect off the rich walnut and granite interior of Cherokee Grill, an elegant mountain lodge. Fried catfish and chicken show Gatlinburg's Southern roots. Steaks, pork, chicken, salmon and trout feature here with hearty sides like blue cheese grits. Finish with freshly made desserts like cheesecake and cobbler. Sunday brunch adds breakfast favorites including Belgian waffles and the house specialty, eggs Cherokee Grill, with beef tenderloin.
4. CHESAPEAKE'S
Sit on the heated patio and watch the river rush past. Chesapeake's is a beach haven in the heart of Gatlinburg, with fresh seafood flown in daily. Eastern Shore dishes include crab cakes and Maryland chicken. Try baked shrimp Chesapeake, seafood platters or filet mignon, ribeye or strip steak. At Sunday brunch, don't miss the Bloody Mary bar.
5. THE PARK GRILL
The Park Grill is in the shadow of Great Smoky Mountains National Park. This spot is proof that upscale dining can be down-home dining too. Relax in the wood-paneled dining room for Tennessee meals like pulled pork BBQ, hickory-grilled steak or chicken marinated in moonshine. Try those Southern favorites, fried green tomatoes!
6. THE MELTING POT
The Melting Pot offers upscale options for romantic dinners, special occasions or every day. Imagine sipping champagne at a table strewn with rose petals for a date. Picture your BFFs around a platter of artisanal meats, quaffing specialty drinks. Think about the elegance of chocolate fondue!
Stay at a Gatlinburg vacation cabin and you can indulge in upscale dining every night! Book a rental cabin today.