Top 8 Gatlinburg Bachelorette Party Ideas
Published Jun 16, 2020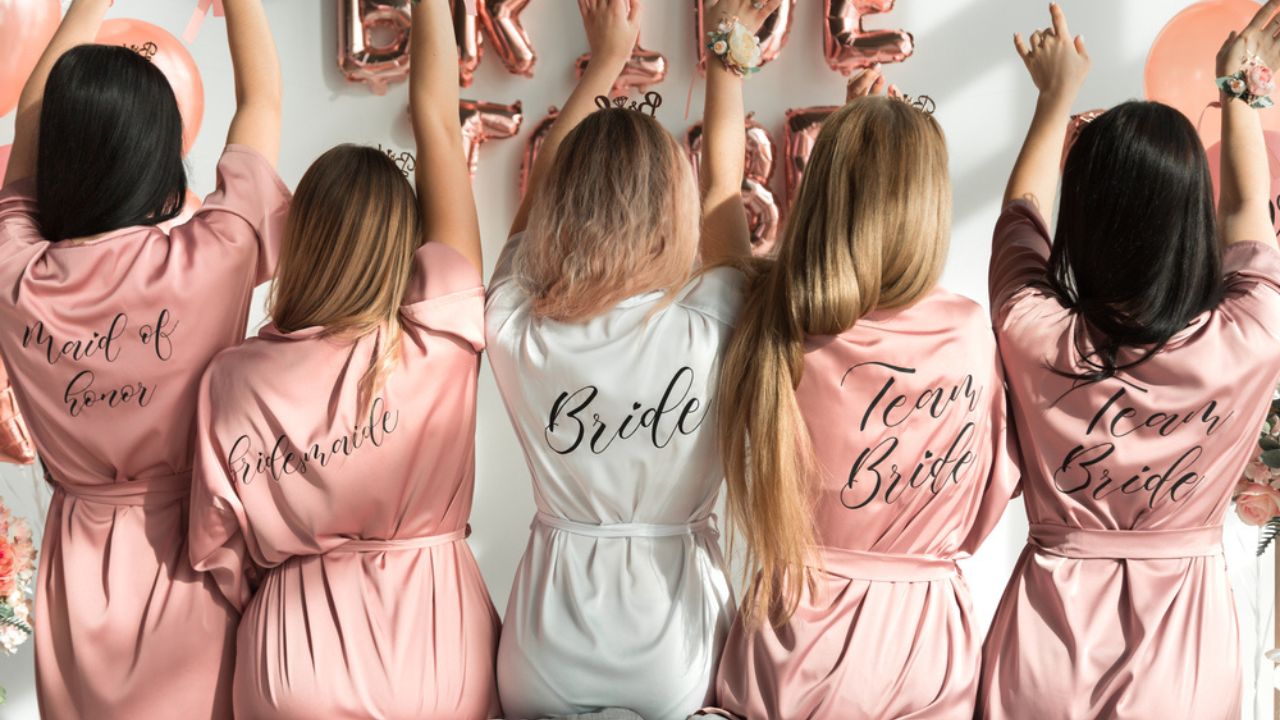 Gatlinburg is a great place to plan a bachelorette party. It's a bustling tourist location with endless things to do, and yet it still manages to maintain that tranquil calmness of a remote mountain getaway. You could plan a month-long bachelorette party here and not run out of fun, but since you're probably on a time limit, we've compiled the top 8 bachelorette party activities in Gatlinburg, Tennessee.
1. STAY IN A FUN CABIN RENTAL
Renting your own cabin is the hallmark of a great bachelorette trip. You get the whole place to yourselves, there's a lot of beautiful scenery and the hominess of a cabin is so much cozier than a hotel could ever be. Bring on the cedar walls and warm fireplaces!
2. MOONSHINE TASTING A SUGARLANDS SHINE
There are dozens of whisky, spirit and moonshine flavors to be tasted at Sugarlands Shine. With a menu full of so many unique concoctions, everyone in the group is sure to find a favorite. Maybe it'll be Southern Sweet Tea Moonshine or the Old Fashioned Lemonade Whisky.
3. LIVE MUSIC AT OLE RED
A bachelorette's night out on the town isn't complete without a concert. Ole Red is the place to go for up-and-coming country stars. If the special gal in your party has a soft spot for country music, this place is a must.
4. SIPS AT TENNESSEE HOMEMADE WINE
Wine is a staple of many bachelorette parties and you won't find a sweeter drink in Gatlinburg. With emphasis on the "homemade" aspect, Tennessee Homemade Wine uses locally grown fruit for that extra burst of flavor. If you fall in love with their products, don't despair! They have a mail-delivery wine club you can join and have their delicious concoctions sent straight to your door.
5. SEE THE SIGHTS AT OBER MOUNTAIN
If you've journeyed to Gatlinburg to host a bachelorette party, then you definitely need to actually see the landscape while you're here. Gatlinburg is nestled snugly within the Smoky Mountains and you won't find a better view anywhere. Ober Gatlinburg is a year-round ski and amusement park that's just as much fun in the dead of winter as it is during the dog days of summer. It's a great way to wile away an afternoon taking scenic pictures to remember your trip by.
6. DINNER AT THE GREENBRIER
The Greenbrier Restaurant is the perfect dinner spot for your party of friends. Their menu is full of delectable family-style appetizers to pass 'round the table from baked oysters and spinach dip to full cheese boards. Their drinks don't disappoint, either.
7. SHOP DOWNTOWN GATLINBURG
If you're planning a multi-day bachelorette party, then you'll need some activities for the midday hours. Spend the early afternoon enjoying the sunshine and downtown Gatlinburg's many unique shopping destinations. The Village is particularly fun and full of everything from delicious sweet shops to one-of-a-kind clothing boutiques.
8. SIT ON THE ROOFTOP AT LOCO BURRO
A Mexican restaurant to even things out after all that Southern food and whisky. But Loco Burro is a touch more original than most eateries--they let you sit on the roof! Enjoy rooftop entertainment and one spectacular view as you enjoy your choco tacos. Stop by on a Tuesday and you'll be in for a treat with their weekly International Dance Night.