Top 12 Must-Do Things in Pigeon Forge
Published Jan 7, 2021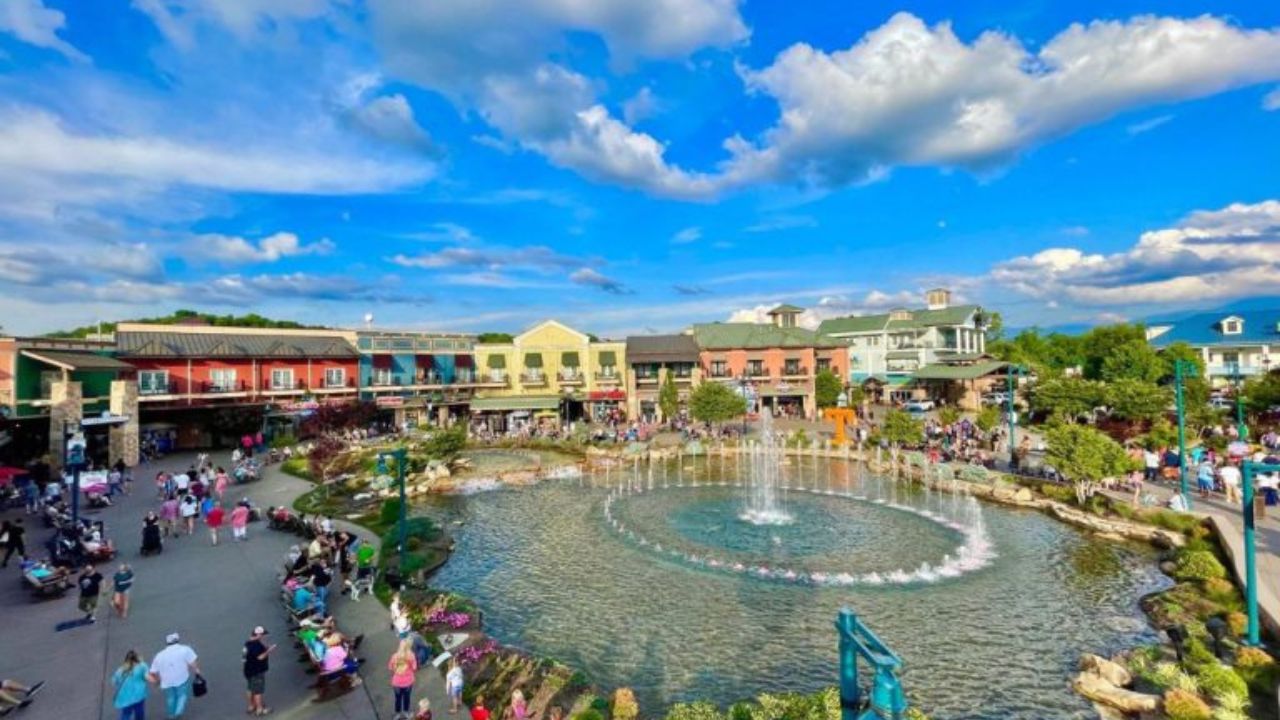 Whether you crave stunning scenery, live music, great dining or fast-paced adventures, you'll never run out of things to do in Pigeon Forge. With so much to choose from, you'll want to check out this list of the top "must-do" destinations in this historic Smoky Mountain town.
1. GREAT SMOKY MOUNTAINS NATIONAL PARK
Pigeon Forge nestles against this magnificent park, one of the country's 10 most visited national parks. The park is beloved for good reason: In all seasons, these graceful mountains never fail to impress. Hike to see wildflowers in spring, colorful foliage in fall, and wildlife all year long. Relax next to splashing waterfalls. Take an easy walk on a path or challenge yourself with woodland trails to mountaintop views.
Drive scenic roads, or time travel by stepping into historic, rustic homes preserved as they were when European settlers first came to these mountains.
2. DOLLYWOOD
Ranked one of the world's 10 best theme parks by TripAdvisor, Dollywood is the perfect destination whether you're a family with kids or a couple out for a day of kid-free fun. The park is always adding rides, shows, food, and festivals. Dollywood is about more than the theme park, too. Cool off at Dollywood's Splash Country Water Park, open seasonally.
3. PIGEON FORGE EVENTS
Whenever you visit Pigeon Forge, there's likely to be a celebration going on. Join us for Winterfest with its millions of sparkling lights. Summer brings the Patriot Festival. We welcome spring here with a parade, and host car shows, craft fairs, a fall color celebration, harvest festival, and of course our family-friendly Christmas and New Year's events.
4. TITANIC MUSEUM ATTRACTION
For a unique experience, the Titanic Museum Attraction is a must. Board a replica of the elegant, doomed ship, where you can climb the Grand Staircase, visit the parlors and cabins, touch a real iceberg and experience life on board the most luxurious ocean liner of its time. You're surrounded by more than 400 artifacts from the real Titanic and its passengers.
5. THE ISLAND IN PIGEON FORGE
The Island is your destination for entertainment, dining, rides and arcade fun, live music, and shopping galore, all in one convenient place at the heart of Pigeon Forge. Take in the views from the Great Smoky Mountain Wheel. Sail high over America's natural wonders on the high-tech Flying Theater Ride. Leave yourself time for retail therapy, too. The Island is home to more than 40 shops and local boutiques.
Get active with laser tag, an escape game, a ropes course and much more. Then fuel up—the Island boasts delicious dining, from pizza and handmade fudge to classic Southern cuisine at Paula Deen's Family Kitchen and a menu with something for everyone at Margaritaville.
6. SMOKY MOUNTAIN ALPINE COASTER
If you are looking for an unforgettable experience while vacationing in the Great Smoky Mountains, visit Smoky Mountain Alpine Coaster! The carts are designed to carry one or two riders in comfort but can be handled easily by one person alone. Riders are in control of the velocity (up to 27 mph) and this gives them a unique hands-on experience! Rain (they have rain shields) snow or sunshine, no problem, as the excellent braking effect is unchanged so you can ride year-round! Their track has colored LED lights so you can experience awesome night rides too!
7. PIGEON FORGE SNOW
Even in the heat of summer, you can slide down a slope of real snow! Experience America's first year-round, indoor snow park right here. Pigeon Forge Snow keeps the temperatures comfortable so you don't need your parka, and the snow is always ready for another exciting downhill run whether it's December or July.
8. PAULA DEEN'S LUMBERJACK FEUD SHOW AND ADVENTURE PARK
You won't find this great combination anywhere but Pigeon Forge. You'll be on the edge of your seat watching lumberjacks compete at tough events like axe throwing, log rolling and speed climbing—then you can try those exciting skills for yourself! Be sure to ride the "zipline roller coaster" merging the best of both thrill rides, and test yourself on the lumberjack-themed ropes course.
9. DOLLY PARTON'S STAMPEDE DINNER ATTRACTION
Dine on a four-course feast while you watch expert riders take beautiful and talented horses through their paces. Dolly Parton's Stampede features exciting stunts, special effects, musical numbers and plenty of family fun. You won't find entertainment like this back home!
10. THE COMEDY BARN
Clean comedy takes the stage at The Comedy Barn. The whole family will laugh at the comedians, animal acts, jugglers and magicians, and naturally there's plenty of music, too.
11. COUNTRY TONITE
When you think of Tennessee, you think of country music. Country Tonite's award-winnning, popular show is packed with classic country songs, today's country hits, powerful gospel music, patriotic tunes and more. Check the schedule—country superstars play here too, and you might catch your favorites in concert.
12. EVEN MORE SHOWS!
Pigeon Forge is home to so many other great music and comedy shows. Soak up classic Detroit soul at Soul of Motown, bop to 1950s and 1960s songs at Hit Parade. Look for your favorite music or comedy acts when you plan things to do in Pigeon Forge.
When visiting Pigeon Forge, stay in one of our beautiful log cabin rentals for a truly spectacular vacation experience.