When Is the Gatlinburg Christmas Parade?
Published Apr 6, 2022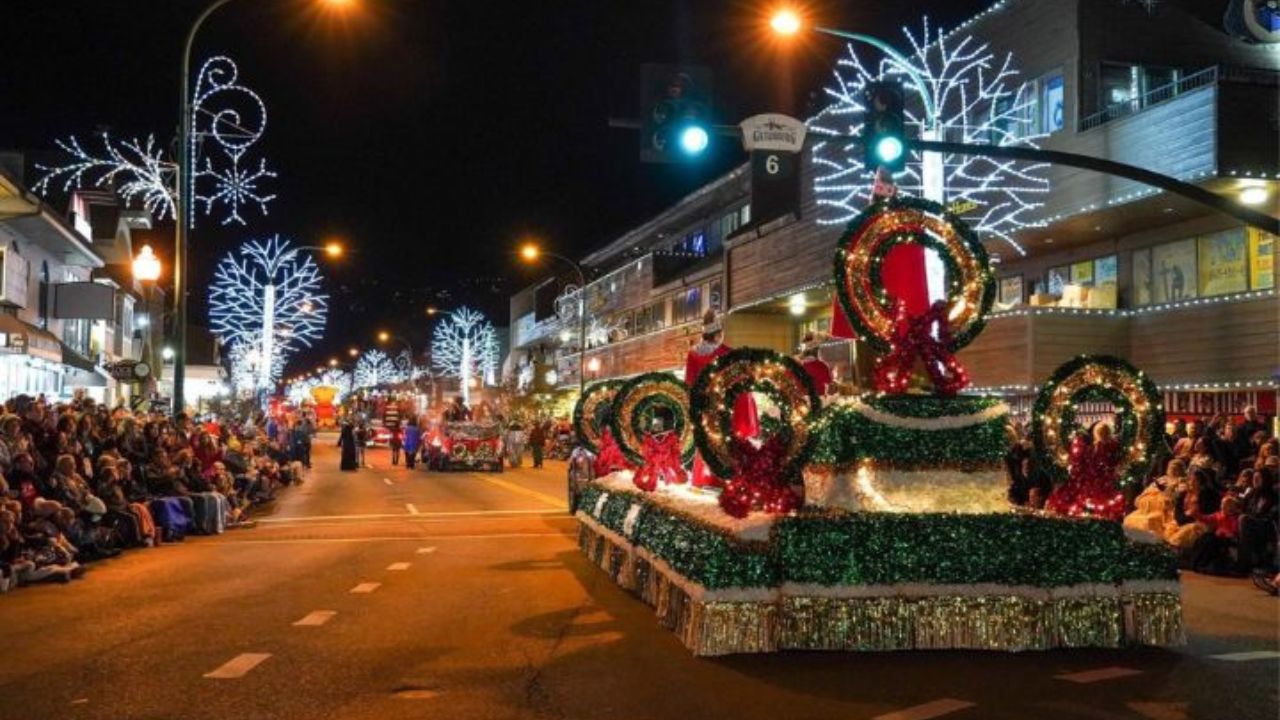 Celebrate the holidays in Gatlinburg, starting with a Christmas parade featuring all the sparkling floats, familiar carols, and beloved characters to put you in a festive mood. Here's your guide to the Fantasy of Lights!
WHEN IS THE PARADE?
The Gatlinburg Fantasy of Lights Parade kicks off on Friday, Dec. 1, 2023, at 7:30 p.m.
WHAT'S THE PARADE ROUTE?
The parade follows the Parkway through the heart of Gatlinburg. The parade begins at the Baskins Creek By-Pass, marches to Traffic Light No. 3, turns south onto the Parkway, and ends at Traffic Light No. 10.
WHERE CAN I PARK?
Street parking along River Road is free, but you'll need to snag a space early. The city operates two garages near the parade route. Full-day parking is $10 at city garages. There are privately run lots nearby, too, at rates ranging from $8 to $20–prices can vary for special events. Be aware: The city closes some streets around the parade route starting at 4:30 p.m.
HOW DO I GET A GOOD SPOT FOR WATCHING THE PARADE?
The parade is one of Gatlinburg's most popular events, so expect big but happy crowds. Never fear, you'll still get to see all the glittering floats and high-stepping horses. Arrive during the day. Shop, eat and enjoy the city's attractions, and you'll already be in downtown Gatlinburg when locals start lining the Parkway. Many spectators start claiming spaces in the late afternoon on parade day.
WHAT SHOULD I EXPECT?
Marching bands fill the air with holiday tunes to get your heart pumping! Local organizations and businesses spend the year creating floats to dazzle you. Watch for costumed Christmas characters, balloons, elegant horses with expert riders, singers, and dancers from the area's many stage shows, and of course the Jolly Old Elf himself, Santa Claus.
WHAT CAN WE DO AFTER THE PARADE?
After all the excitement, you'll feel energized. Hit Ole Red to listen to up-and-coming country music artists. Take the glass elevator to the top of the Gatlinburg Space Needle for a nighttime view from 400 feet in the air. Check out downtown's moonshine distilleries and taste what all the fuss is about.
WHERE SHOULD WE STAY?
In a private, luxurious cabin, that's where! Some cabins include holiday decorations for your Christmas in the Smoky Mountains. Plan ahead and reserve a Gatlinburg cabin now.