Decorating Your Vacation Rental's Bedroom for Success
Published Jun 23, 2022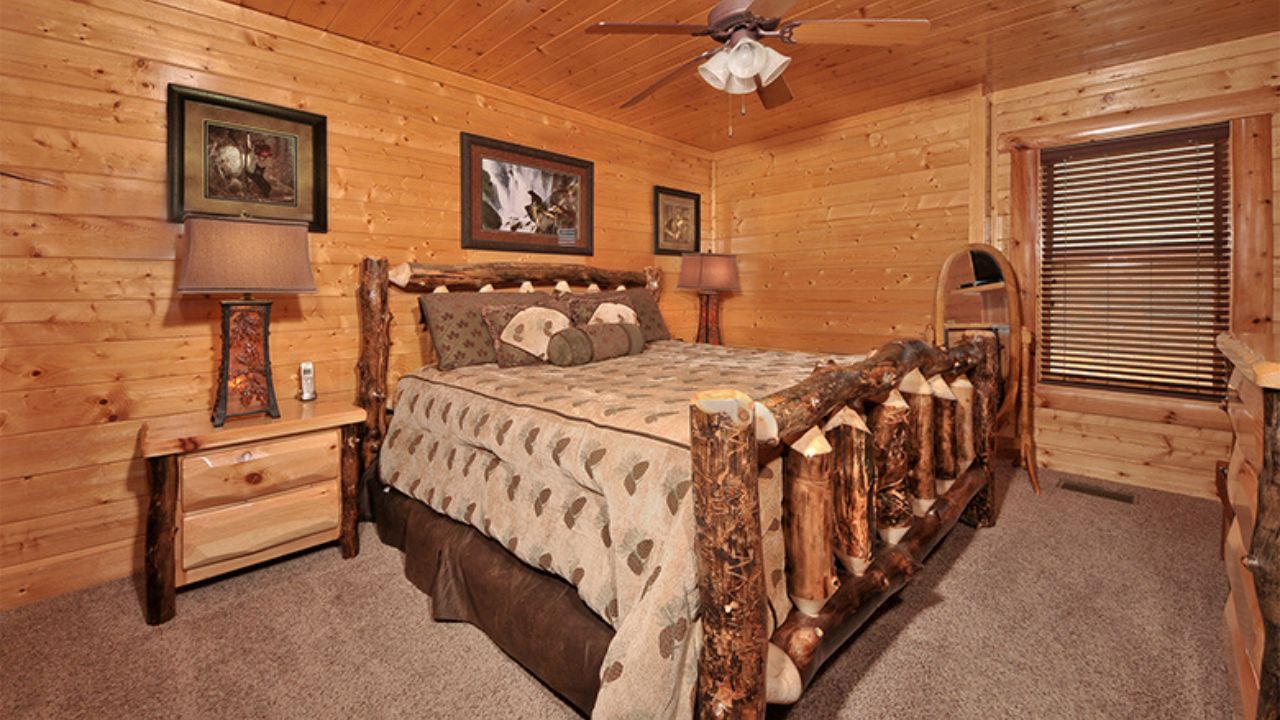 Welcome to the ultimate guide on how to decorate your vacation rental's bedrooms for maximum appeal and guest satisfaction. When it comes to creating a memorable and inviting experience for your guests, paying attention to the details in the bedroom is essential. In this guide, we will provide you with expert furnishing and decorating tips that will transform your bedrooms into cozy retreats, ensuring that your guests have a truly enjoyable stay.
Before diving into the decorating process, it's important to establish a budget. While it's crucial not to skimp on comfort, especially when it comes to mattresses, setting a budget will help you make informed decisions and prioritize the necessary elements. Additionally, creating a checklist of essentials will ensure that you don't overlook any key items while avoiding cluttering the space with personal belongings. Remember, guests want to feel like the room is their own, so aim for a cohesive style that reflects the overall theme of your vacation rental, whether it's rustic country, elegant mountain lodge, simple contemporary, or anything in between.
Let's explore the key elements that guests need in a well-appointed vacation rental bedroom:
Mattress: Invest in a high-quality mattress that offers both comfort and durability. Consider adding a mattress protector to safeguard against spills, dust, and allergens, ensuring a hygienic environment for your guests.
Bed Frame: Choose a bed frame that complements the overall aesthetic of the room. Whether it's a handcrafted log bed for a mountain-themed decor or a simple frame and headboard, prioritize durability to withstand frequent use.
Sheets: Opt for quality sheets that elevate the bedroom's ambiance. Even the simplest bedroom can feel luxurious with the right bedding. If you partner with Colonial Properties Cabin & Resort Rentals, we provide sheets and pillowcases for your convenience.
Pillows: Aim to provide two pillows per guest, excluding decorative pillows. Offer a mix of fluffy down pillows and alternative filling options to cater to different preferences and accommodate guests with allergies.
Duvets or Comforters: Depending on the season, choose duvets, comforters, or bedspreads to ensure optimal comfort for your guests. It's also advisable to have extra bed coverings available in case of spills or accidents.
Rugs: If your vacation rental features hardwood floors, consider placing rugs next to the bed to add warmth and comfort. Rugs also contribute to the room's aesthetics by introducing color, pattern, and texture.
Storage: Ensure that your guests have adequate storage options. If there's no closet, consider adding a wardrobe or installing hooks on the walls. A dresser allows guests to unpack their belongings, making them feel more at home and avoiding a "living out of a suitcase" experience.
Lighting: Create a cozy ambiance by avoiding harsh overhead lighting. Bedside lamps are essential, but don't hesitate to add a floor lamp or a lamp on top of a dresser for additional lighting options. Lamps can also serve as decorative elements, reflecting the chosen theme of the bedroom.
Nightstands: Provide convenient surfaces for guests to place their personal belongings. Consider repurposed ottomans, folding tables, or vintage crates for a unique touch. Nightstands should be functional and complement the overall design of the room.
Sitting Area: If space permits, consider adding a small sitting area with an armchair, a small table, and a lamp. This cozy retreat within the bedroom allows guests to relax and enjoy quiet moments away from other guests.
Lofty Ambitions: For vacation rentals with open lofts serving as sleeping areas, it's important to treat them with the same attention given to regular bedrooms. Ensure that the loft sleeping area is equipped with a nightstand or end table, appropriate lighting, and easily accessible bedding, especially if the bed doubles as a sleeper sofa.
By following these expert tips, you can create inviting and memorable bedrooms in your vacation rental. At Colonial Properties, we specialize in preparing vacation rentals for success. Our Owner Success Team is ready to assist you in transforming your property into a haven for guests, maximizing your rental's appeal and ensuring repeat bookings. Contact us today to embark on your journey to rental success.