Exploring Gatlinburg Real Estate: How Much Does a Cabin Really Cost?
Published Sep 4, 2023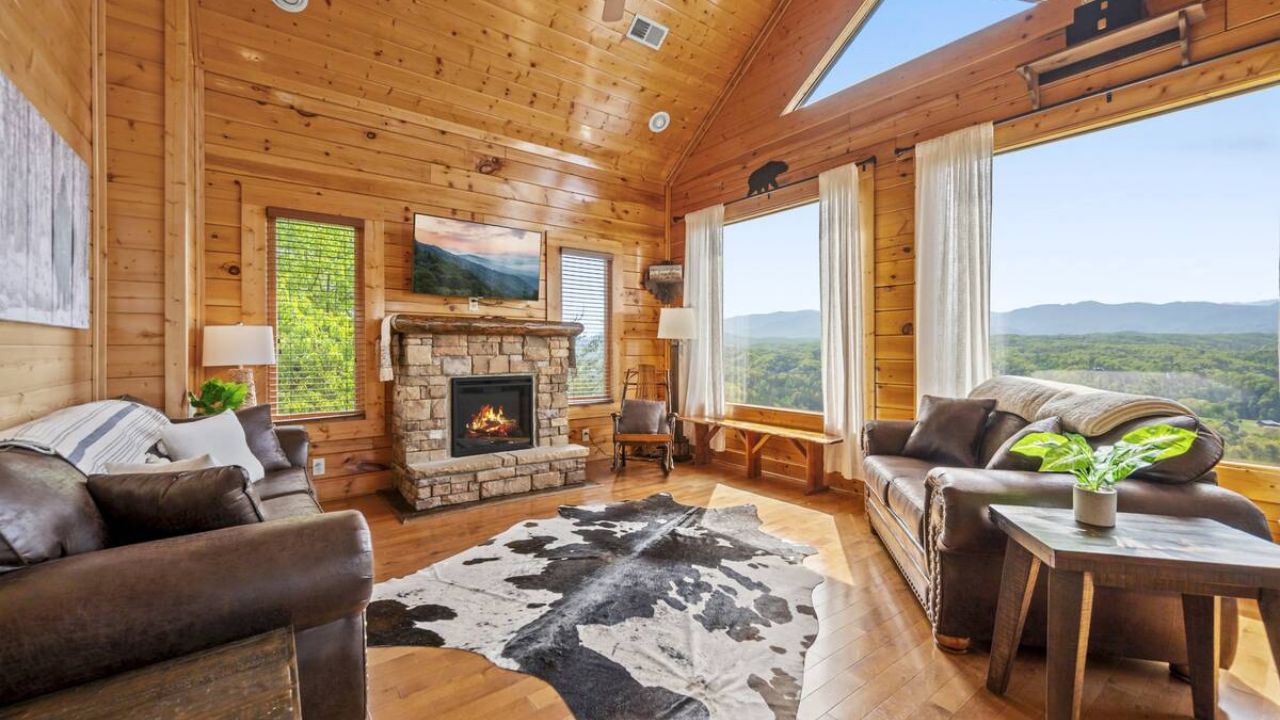 Gatlinburg has long been a beloved destination for nature enthusiasts, adventure seekers, and those looking to escape the hustle and bustle of city life. With its stunning natural beauty, charming downtown area, and a plethora of outdoor activities, it's no wonder that many people dream of owning a cabin in this idyllic region. But just how much does it cost to buy a cabin in Gatlinburg? In this blog post, we'll break down the factors that influence cabin prices and provide some insights to help you plan your dream getaway.
Location, Location, Location
One of the primary factors that affect cabin prices in Gatlinburg is the location. Gatlinburg offers a wide range of cabin locations, from secluded mountain hideaways to cabins right in the heart of downtown. Here's a breakdown of some common locations and their associated price ranges:
Mountain Views: Cabins with breathtaking mountain views tend to be on the higher end of the price spectrum. Depending on the size and amenities, you can expect to pay anywhere from $300,000 to over a million dollars for a cabin with stunning vistas.
Secluded Retreats: If you're looking for privacy and a tranquil setting, cabins tucked away in the woods can be found in the $300,000 to $600,000 range.
Downtown Convenience: Cabins located in or near downtown Gatlinburg offer easy access to restaurants, shops, and attractions. Prices for these cabins can range from $400,000 to $850,000+, depending on the size and features.
Resort Communities: Gatlinburg has several resort communities with communal amenities like pools and clubhouses. Prices for cabins in these communities can vary widely, typically starting at around $400,000.
Cabin Size and Amenities
The size and amenities of the cabin also play a significant role in determining its price. Cabins range from cozy one-bedroom retreats to spacious multi-bedroom lodges with luxurious features. Here's a rough estimate of cabin prices based on size and amenities:
One to Two Bedrooms: Smaller cabins with one to two bedrooms can be found starting in the $350,000 to $450,000 range.
Three to Four Bedrooms: Mid-sized cabins with three to four bedrooms typically range from $400,000 to $800,000.
Five or More Bedrooms: Large cabins with five or more bedrooms can start at $500,000 and go well beyond a million dollars, depending on the features and location.
Amenities: Features like hot tubs, fireplaces, game rooms, and premium finishes can add to the overall cost. Budget accordingly if you desire these luxurious extras.
Market Conditions
Real estate markets are dynamic, and Gatlinburg is no exception. Cabin prices can fluctuate based on supply and demand, economic conditions, and other factors. It's essential to keep an eye on market trends and work with a local real estate agent who can provide valuable insights.
Additional Costs
When budgeting for your Gatlinburg cabin, don't forget to consider other expenses such as property taxes, homeowners' association fees (if applicable), insurance, maintenance, and utilities. These costs can vary widely based on your cabin's location and size.
Owning a cabin in Gatlinburg can be a dream come true for many. While the cost of buying a cabin in this charming mountain town can vary significantly depending on factors like location, size, and amenities, it's essential to do your research and work with a knowledgeable real estate agent to find the perfect cabin that fits both your budget and your vision of the ideal getaway. With the right planning and resources, Gatlinburg can become your home away from home, a place where you can create cherished memories for years to come.