Investing in Vacation Rentals: A Profitable Option in Gatlinburg Cabins
Published Sep 11, 2023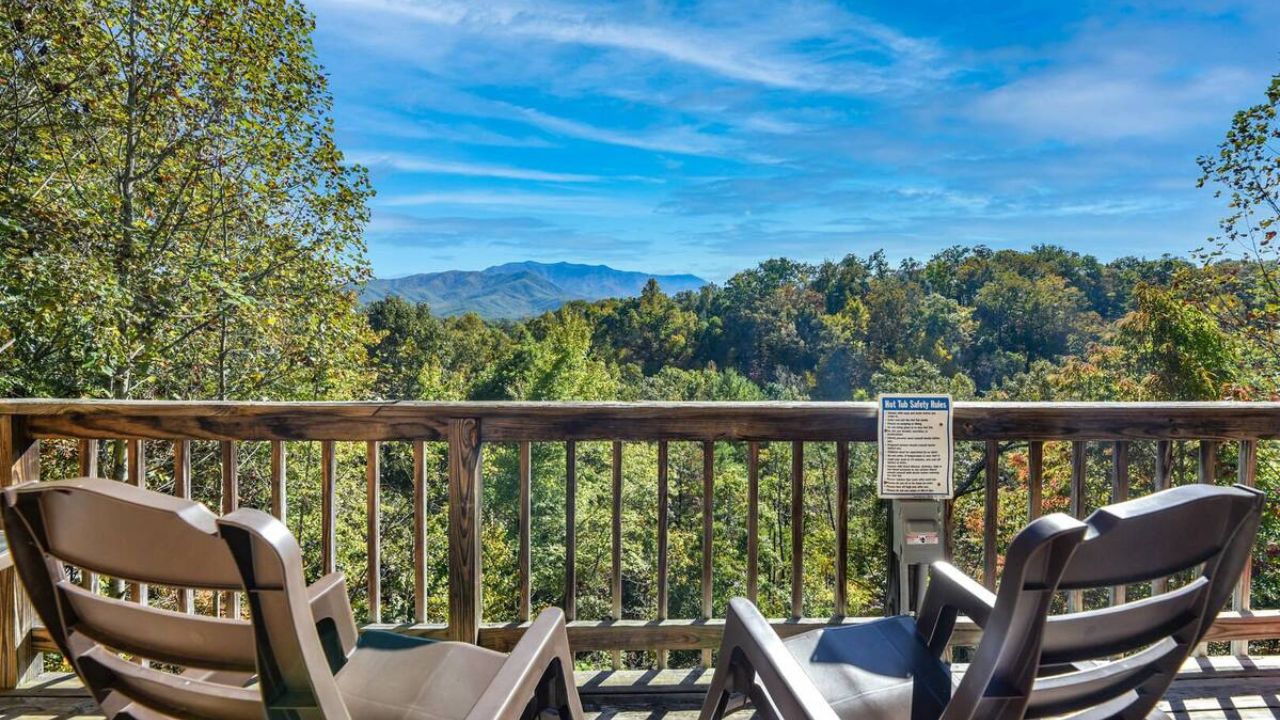 Are you considering investing in the lucrative world of vacation rentals? Look no further than Gatlinburg, Tennessee, where the stunning beauty of the Smoky Mountains meets the thriving industry of tourism. Gatlinburg's popularity as a vacation destination has soared in recent years, making it an ideal location for potential investors looking to profit from vacation rentals. In this blog post, Colonial Properties will explore why investing in Gatlinburg cabins can be a profitable option for you.
Gatlinburg: A Hotspot for Vacationers
Gatlinburg, nestled in the heart of the Great Smoky Mountains, has always been a favorite destination for tourists seeking natural beauty, adventure, and relaxation. With its breathtaking mountain vistas, year-round outdoor activities, and charming downtown area, Gatlinburg draws millions of visitors each year. This high demand for accommodations makes it a prime location for vacation rental investments.
Steady Income Stream
One of the most compelling reasons to invest in Gatlinburg cabins is the potential for a steady income stream. The tourism industry in Gatlinburg remains strong throughout the year, with visitors coming to enjoy the area's diverse attractions. Whether it's hiking in the Smokies during the summer, admiring the fall foliage, or hitting the ski slopes in the winter, there's always a reason for tourists to visit Gatlinburg. As an investor, this means you can generate rental income consistently, regardless of the season.
Attractive ROI
Investing in Gatlinburg cabins can provide an attractive return on investment (ROI). Due to the year-round demand for vacation rentals, you can charge competitive rental rates and still maintain a high occupancy rate. Additionally, Gatlinburg's low property taxes and business-friendly environment make it a financially appealing destination for investors.
Diverse Property Options
Gatlinburg offers a wide range of property options to suit various investment goals and budgets. Whether you prefer a cozy one-bedroom cabin or a sprawling mountain lodge, you can find properties that cater to different group sizes and preferences. This diversity allows you to tailor your investment to your specific financial goals and target market.
Property Management Services
Investing in vacation rentals can be a hands-on endeavor, but you don't have to navigate it alone. Gatlinburg boasts numerous property management companies with expertise in handling vacation rental properties. These professionals can help you with property maintenance, marketing, and guest services, ensuring a seamless and stress-free investment experience.
Tax Benefits
Like many other vacation rental destinations, Gatlinburg offers certain tax benefits to property investors. Depending on your circumstances, you may be able to deduct expenses related to your rental property, such as property taxes, mortgage interest, and maintenance costs. Consult with a tax professional to fully understand the potential tax advantages of your investment.
Personal Use Opportunities
Investing in Gatlinburg cabins doesn't mean you can't enjoy your property yourself. Many investors choose to use their vacation rental properties for personal getaways during the off-season or whenever they desire. This allows you to combine business with pleasure and experience the charm of Gatlinburg firsthand.
Investing in vacation rentals in Gatlinburg is undoubtedly a profitable option for those seeking financial opportunities in the thriving tourism industry. With a steady income stream, attractive ROI, diverse property options, and the support of property management services, you can make the most of your investment. Plus, the added bonus of tax benefits and personal use opportunities makes Gatlinburg cabins an even more appealing investment option. If you're ready to embark on a journey of financial success in the heart of the Smoky Mountains, consider Gatlinburg as your destination for vacation rental investments.