Maintaining Your Investment: Cabin Care and Maintenance
Published Sep 5, 2023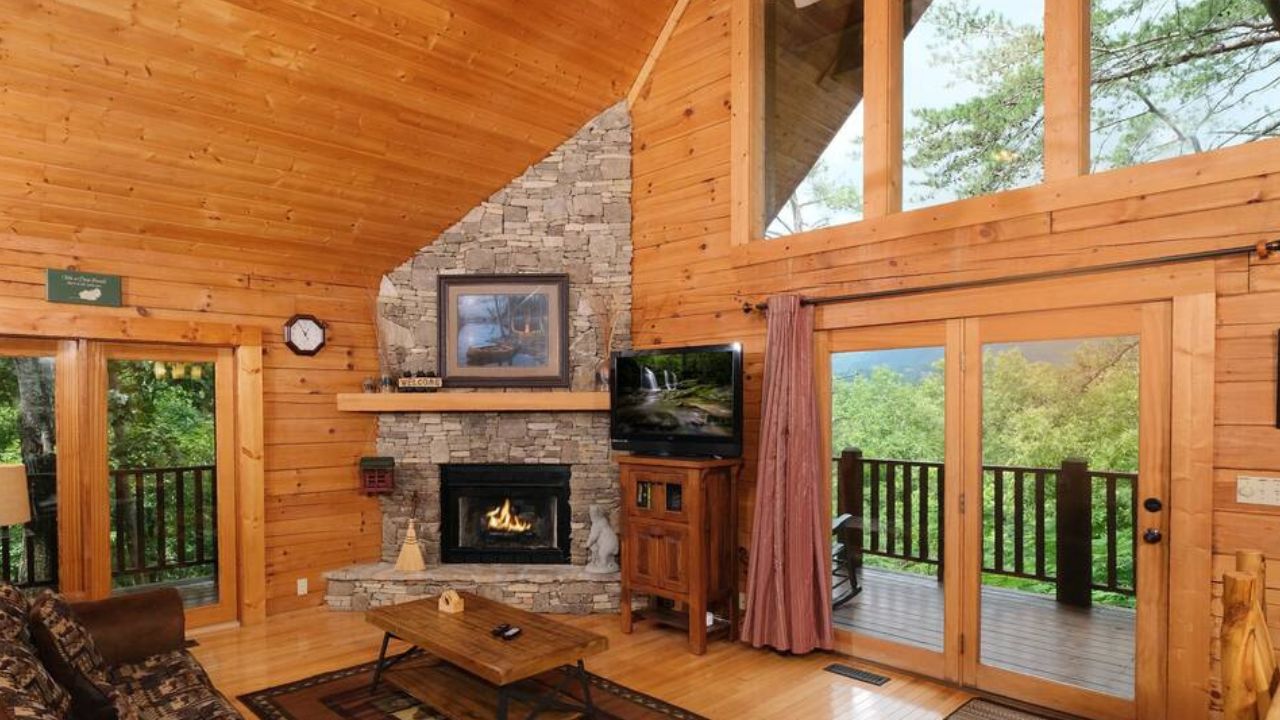 Investing in a cabin in the beautiful Smoky Mountains is not only a source of joy but also a significant financial commitment. To ensure that your investment retains its value and appeal, proper care and maintenance are essential. At Colonial Properties, we understand the importance of preserving your property's condition and ensuring it remains an attractive asset. In this blog post, we'll highlight the significance of cabin care and maintenance and how Colonial Properties goes above and beyond to ensure your cabin is well-maintained.
The Importance of Cabin Care and Maintenance
Protecting Your Investment: A well-maintained cabin retains its value over time. Regular upkeep ensures that your property remains desirable to potential renters or buyers should you choose to sell in the future.
Ensuring Safety: Maintenance includes inspecting and addressing safety concerns. This includes checking electrical systems, plumbing, and other vital components to prevent accidents or costly repairs.
Enhancing Guest Experience: If your cabin is a rental property, guest satisfaction is paramount. A well-maintained cabin ensures that guests have a comfortable and enjoyable stay, which can lead to positive reviews and repeat bookings.
Minimizing Repair Costs: Timely maintenance can catch minor issues before they escalate into costly repairs. This proactive approach can save you money in the long run.
How Colonial Properties Ensures Cabin Maintenance
Regular Inspections: Colonial Properties conducts routine inspections of all cabins in our rental program to identify and address any maintenance needs promptly.
Professional Repairs: We have a team of skilled professionals who are experienced in cabin maintenance and repairs. From plumbing and electrical work to exterior maintenance, we ensure that all repairs are conducted to the highest standards.
Emergency Response: We offer 24/7 emergency maintenance services to address any urgent issues promptly, ensuring the safety and satisfaction of both owners and guests.
Preventative Maintenance: Our team performs preventative maintenance tasks, such as HVAC system checks, roof inspections, and cabin deep cleans, to extend the life of your property.
Landscape Maintenance: We maintain cabin exteriors and landscapes to ensure that your property always looks its best. This includes lawn care, pest control, and exterior cleaning.
Owner Communication: Colonial Properties keeps owners informed about maintenance and repairs. We provide detailed reports and recommendations, ensuring transparency and peace of mind.
Quality Control: We have strict quality control standards to ensure that your cabin meets our high-level maintenance criteria, guaranteeing the satisfaction of both owners and guests.
Maintaining your cabin investment is a crucial aspect of property ownership in the Smoky Mountains. By entrusting your cabin to Colonial Properties, you can rest assured that your property will receive the care and attention it deserves. Our commitment to regular inspections, professional repairs, preventative maintenance, and open communication ensures that your cabin remains a valuable and attractive asset. Whether you're an owner looking to preserve your investment or a guest seeking a well-maintained cabin for your vacation, Colonial Properties is here to provide top-notch care and maintenance for your property.