The Road to Passive Income: How to Get Started with Colonial Properties
Published Sep 4, 2023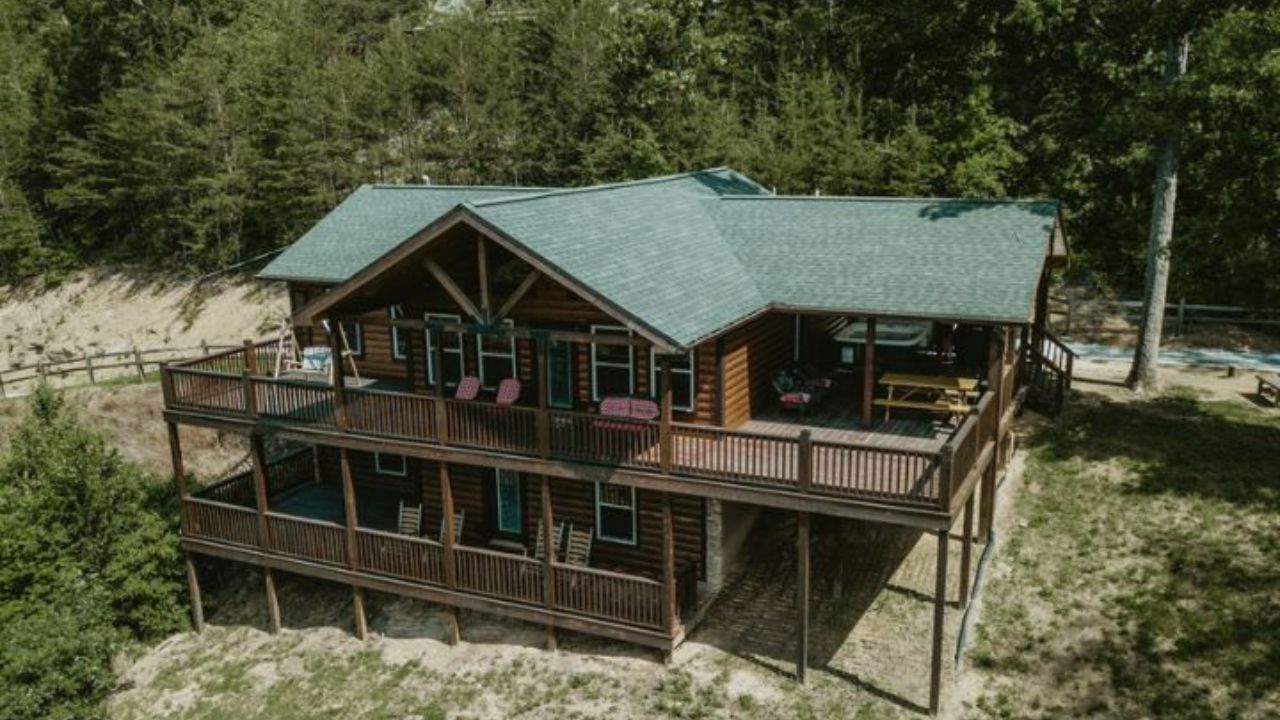 Passive income has become a buzzword in recent years, and for good reason. Who wouldn't want to earn money while they sleep? For property owners, the idea of turning their cabins into a source of passive income is not just a dream; it's a reality that's easier to achieve than ever before, thanks to property management companies like Colonial Properties. In this blog post, we'll guide you through the steps to get started with Colonial Properties and begin your journey towards passive income.
Why Colonial Properties?
Before diving into the steps, it's important to understand why Colonial Properties is a top choice for property owners looking to generate passive income through vacation rentals. Colonial Properties is a trusted and established property management company that specializes in managing vacation rental properties in popular destinations like Gatlinburg and Pigeon Forge in the Great Smoky Mountains. Here's why they stand out:
Expertise: Colonial Properties has years of experience in the vacation rental industry, giving them valuable insights into market trends and guest expectations.
Local Presence: Their team is local, which means they understand the unique needs of the area and can provide personalized service.
Marketing Power: They have a strong online presence and marketing strategies to attract a steady stream of vacationers.
Advanced Technology: Colonial Properties employs cutting-edge technology for bookings, property management, and guest communication.
Proven Track Record: They have a proven track record of maximizing rental income for property owners.
Now, let's get started with the steps to list your cabin with Colonial Properties:
Step 1: Contact Colonial Properties
The first step is to reach out to Colonial Properties and express your interest in listing your cabin with them. You can contact them through their website or by calling their office at 865-365-0240. During this initial conversation, you can ask any questions you have and gather information about their services.
Step 2: Property Evaluation
Once you've made contact, a Colonial Properties representative will schedule a property evaluation. During this evaluation, they will assess your cabin's condition, amenities, location, and potential for generating rental income. This step helps both you and Colonial Properties determine if your property is a good fit for their portfolio.
Step 3: Contract and Agreement
If your cabin meets their criteria, Colonial Properties will present you with a contract and agreement outlining the terms and conditions of the partnership. Be sure to carefully review these documents and ask any questions you may have before signing.
Step 4: Property Preparation
Before your cabin can be listed, it may require some preparation. This could include staging, professional cleaning, maintenance, and setting up key amenities that appeal to vacationers. Colonial Properties can guide you through this process to ensure your property is in its best condition.
Step 5: Professional Photography
High-quality photos are essential for attracting potential renters. Colonial Properties will arrange for professional photographers to capture your cabin's best features, both inside and out. These photos will be used in your property listing.
Step 6: Listing Creation
Colonial Properties will create a detailed listing for your cabin on their website and other vacation rental platforms. This listing will include descriptions, amenities, pricing, and availability calendars.
Step 7: Marketing and Promotion
One of the strengths of working with Colonial Properties is their marketing prowess. They will actively promote your cabin through various channels, including their website, social media, email marketing, and partnerships with travel agencies.
Step 8: Booking Management
Once your property is listed, Colonial Properties will handle all booking inquiries, reservations, and guest communications. They use advanced booking software to manage availability and pricing to maximize your income.
Step 9: Guest Check-In and Support
Colonial Properties takes care of the entire guest experience, from check-in to check-out. They provide 24/7 support to guests during their stay, ensuring a seamless and enjoyable experience.
Step 10: Income Distribution
You'll receive your rental income, on a monthly basis, and Colonial Properties will provide you with detailed financial statements to keep you informed about your property's performance.
Step 11: Ongoing Communication
Maintaining open and transparent communication with Colonial Properties is key to a successful partnership. Regular updates, feedback, and collaboration help ensure your property continues to thrive.
Listing your cabin with Colonial Properties is a smart move towards generating passive income from your property. With their expertise, marketing power, and local presence, you can relax while they take care of the details. By following these steps, you'll be well on your way to enjoying the benefits of passive income from your vacation rental property. So, why wait? Contact Colonial Properties today and start your journey towards financial freedom.