Your Short-Term Rental Experts for Cabin Rentals in the Smoky Mountains
Published Oct 20, 2023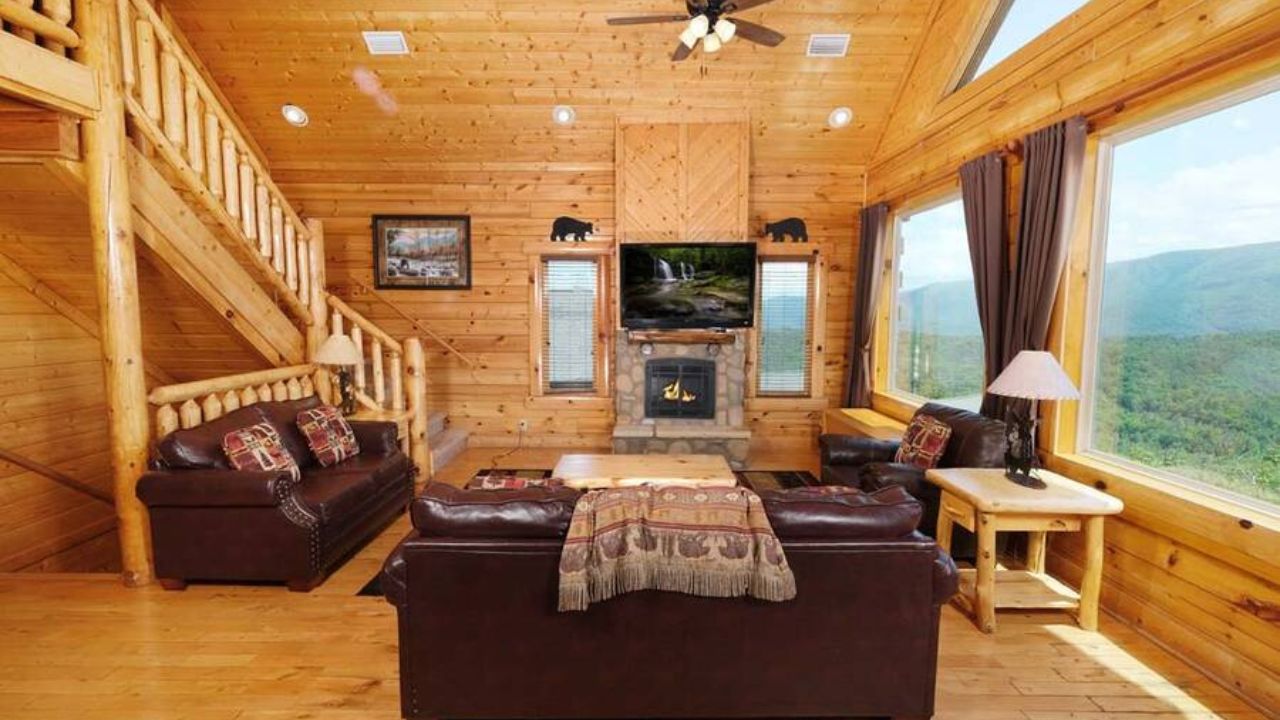 The Great Smoky Mountains offer some of the most breathtaking natural landscapes in the United States. It's no wonder that cabin rentals in the Smoky Mountains have become increasingly popular among tourists seeking a serene escape into nature. As a property owner, you may be looking to tap into this burgeoning market, but managing a short-term rental property can be a complex task. This is where Colonial Properties comes to the rescue, offering their expertise as short-term rental specialists for cabin owners in the Smoky Mountains.
Colonial Properties: A Trusted Name
Colonial Properties is a well-established property management company with a long history of serving property owners in the Smoky Mountains region. They are known for their commitment to excellence, attention to detail, and unparalleled customer service. When it comes to renting your cabin, you need a team you can trust, and Colonial Properties has built a solid reputation in the industry.
Why Cabin Rentals in the Smoky Mountains?
Before delving into the specifics of why Colonial Properties is the ideal partner for cabin owners, let's explore the reasons why cabin rentals in the Smoky Mountains are in high demand:
Scenic Beauty: The Smoky Mountains are renowned for their stunning vistas, lush forests, and abundant wildlife. Cabin rentals provide a unique opportunity to experience this beauty up close.
Outdoor Activities: From hiking and mountain biking to fishing and birdwatching, the Smoky Mountains offer a plethora of outdoor activities for visitors to enjoy year-round.
Cultural Attractions: The region boasts rich Appalachian history and culture, with museums, festivals, and live music performances, making it an attractive destination.
Peace and Tranquility: Cabins offer a tranquil retreat, allowing guests to unwind and recharge amidst nature's serenity.
Why Choose Colonial Properties?
1. Expertise in the Smoky Mountains Market
Colonial Properties has a deep understanding of the Smoky Mountains market, including current trends, guest preferences, and pricing strategies. This knowledge is crucial for maximizing your property's potential.
2. Marketing and Promotion
Effective marketing is key to attracting guests. Colonial Properties employs cutting-edge marketing techniques to ensure your cabin reaches a wide audience, leading to more bookings and higher occupancy rates.
3. Full-Service Property Management
From property maintenance and housekeeping to guest services and 24/7 support, Colonial Properties takes care of everything, allowing you to enjoy a hassle-free ownership experience.
4. Competitive Pricing Strategies
Colonial Properties uses dynamic pricing algorithms to optimize your cabin's rates, ensuring you receive the best possible returns on your investment.
5. Guest Screening and Management
Screening guests and ensuring a comfortable stay is vital. Colonial Properties handles guest screening and communicates with guests during their stay to address any concerns promptly.
6. Detailed Reporting and Accounting
Property owners receive detailed reports and accounting statements to keep them informed about the performance of their cabin. This transparency helps you make informed decisions.
7. Legal Compliance and Safety
Colonial Properties is well-versed in local regulations and safety standards, ensuring your cabin is compliant and safe for guests.
If you're a property owner with a cabin in the Smoky Mountains, Colonial Properties is the short-term rental expert you need. Their experience, local knowledge, and commitment to excellence make them the ideal partner for maximizing your property's potential. With Colonial Properties at your side, you can rest assured that your cabin rental business will flourish, and guests will experience the magic of the Smoky Mountains while staying in your cozy retreat.