Top 5 Vacation Rental Resorts in Gatlinburg
Published Oct 6, 2022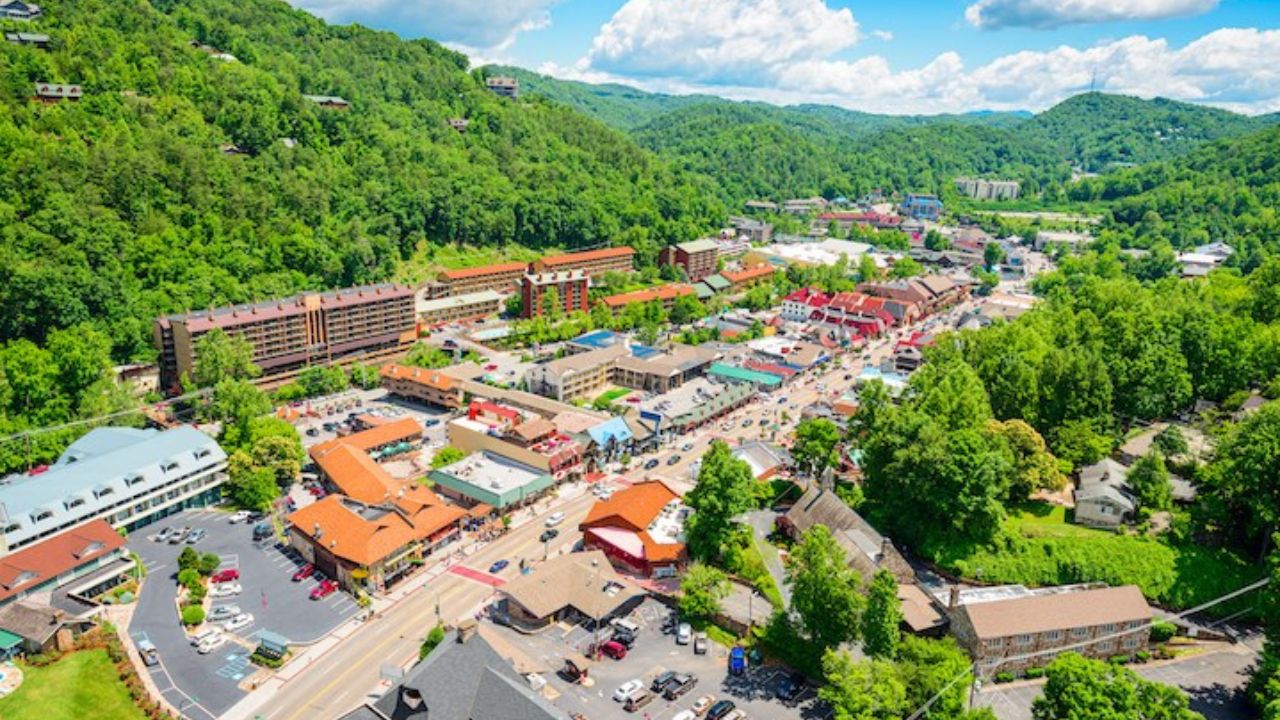 If you invest in a vacation rental property, investigate Gatlinburg's resort areas to see which best fits your budget and attracts the guests you want.
1. BIG RIDGE MOUNTAIN RESORT: CLOSE TO NATURE
If you're shopping for smaller rental properties, this private cabin community features plenty of one- to three-bedroom cabins for up to six guests. The location, off the Spur between Gatlinburg and Pigeon Forge, is an excellent spot for guests wanting to explore both towns. A community pool and nature trails around the resort are added attractions for prospective vacationers.
2. CONDO VILLAS: ARTS AND CRAFTS COMMUNITY
This resort area includes cabins and condo buildings tucked in the wooded neighborhood off the Gatlinburg Spur road. Some properties feature access to a clubhouse with amenities, including a swimming pool. Condo Villas is close to the workshops and cafes of the Great Smoky Arts and Crafts Community, where visitors can watch artisans at work and can buy Appalachian handicrafts.
3. GREYSTONE HEIGHTS: NEAR DOWNTOWN
Properties in Greystone Heights attract vacationers who want easy access to all the attractions of downtown Gatlinburg. Greystone Heights Road, the main street through the area, ends at the busy, walkable Gatlinburg Parkway.
But "close to downtown" doesn't mean crowded and noisy. Properties sit high above Gatlinburg and offer panoramic mountain views plus sparkling nighttime views of the town. Look here for well-appointed luxury cabins that accommodate larger groups.
4. Norton Creek: Wooded Seclusion
Threaded with creeks and thick with trees, Norton Creek is secluded and private, yet just a few miles from the Parkway. If you're looking for a brand new property, developers are building luxury cabins designed to fit into Norton Creek's natural setting. Plenty of existing cabins are here, too, many on the creek's green banks. Owners here have a bonus to offer guests: The creek teems with trout, and creekside cabins are ideal for fishing.
5. SMOKY MOUNTAIN VILLAGE: SKI RESORT NEIGHBORS
This upscale cabin resort sits outside the Ober Gatlinburg ski resort. Because Ober features rides and events year-round, rentals here aren't tied to ski season, and owners see guests all year. The area is just north of the national park's boundary, giving cabins spectacular mountain views.
Please look at our Colonial Properties Cabin & Resort Rentals list for more resorts. Call us to find out how hiring a property management firm can take the hassles of owning a Smoky Mountains rental.