What Makes Us the Top Rated Cabin Manager in Pigeon Forge
Published Sep 16, 2022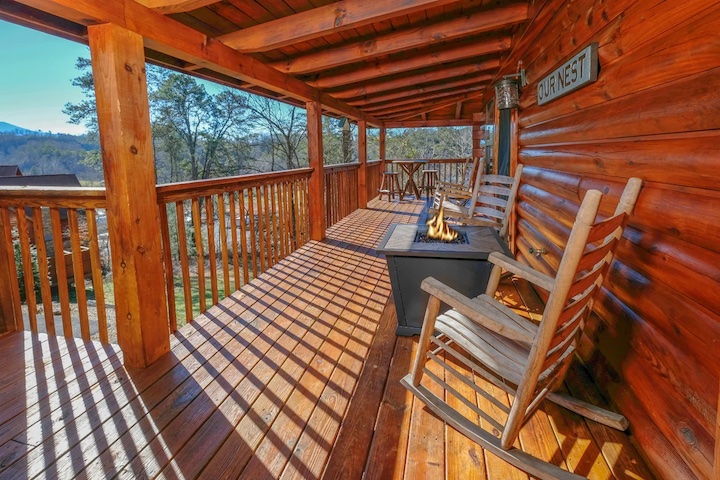 Why is Colonial Properties Cabin & Resort Rentals Pigeon Forge's best-rated vacation rental manager? Let us count the ways.
1. WE'RE LOCAL AND RESPONSIVE.

We're locally owned and operated, so we know Pigeon Forge the way only locals can. When you call us, you're talking to someone you know, not an answering service in another city. We're close by when your property needs maintenance, or a guest has a question.
Bonus: Pigeon Forge is home for us, too. We're eager to tell guests about Pigeon Forge's famed stage shows, restaurants, and attractions. We'll ensure your guests have a lifetime vacation in your cabin.
2. JOINING OUR FAMILY IS SIMPLE.

With years of experience, Colonial Properties knows how to quickly get new owners on board–we call it our "seamless startup" process. Our checklist ensures your rental is ready for guests. We provide all the financial information you need on our owner portal. Check up on your cabin's performance whenever you want.
3. OUR OWNERS WORK LESS YET EARN MORE.

Colonial Properties is a full-service property manager. Marketing, advertising, and booking? Check. Cleaning and maintenance? We handle that. Guest services, questions, and emergencies? We're on the job 24/7. Sleep soundly, knowing you won't get any late-night calls.
4. WE KNOW THE PIGEON FORGE RENTAL MARKET.

Colonial Properties puts the power of market research to work for you. We compare your rental rates and availability with those of the 200 closest, comparable rental properties in and around Pigeon Forge. We do this real-time research daily. The result? Dynamic pricing, where we adjust rental rates as needed to get maximum occupancy and more revenue for owners.
5. WE OFFER COMPETITIVE RATES.

Our years of experience in Pigeon Forge rentals mean we know what other management companies offer owners for their money. We promise competitive rates, and we'll explain how we give you the most bang for your buck.
6. WE CARE FOR YOUR CABIN JUST LIKE YOU WOULD.

Colonial Properties realizes that guests have thousands of cabins from which to choose here. A spotless, beautifully maintained, smoothly working cabin is one guests will rent–again and again. We have our staff of trained housekeepers, maintenance technicians, and inspectors to keep your cabin in the best shape possible.
Talk to us today and find out how Colonial Properties Cabin & Resort Rentals gives Pigeon Forge cabin owners the top-rated service in town.