How Colonial Properties Helps Vacation Rental Owners with Marketing & Advertising
Published May 7, 2023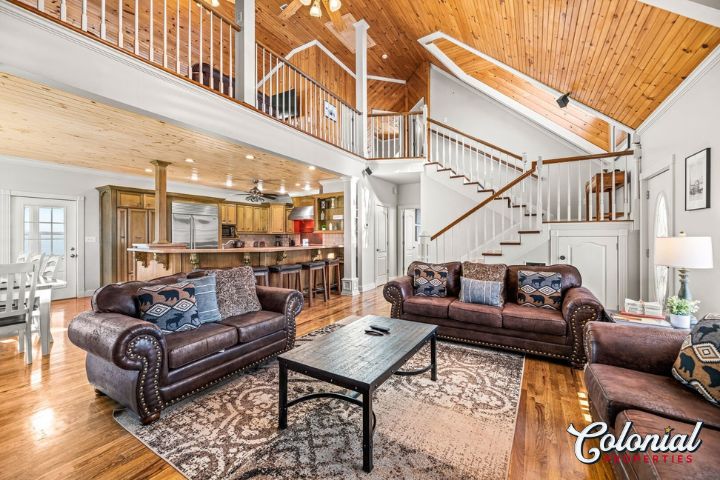 Vacation rentals have become increasingly popular over the years, and it's easy to see why. They offer travelers more space, privacy, and often a better value than traditional hotels. However, with so many options available, it can be challenging for vacation rental owners to stand out from the crowd. That's where Colonial Properties comes in.
Colonial Properties is a vacation rental management company that offers a range of services to help property owners maximize their rental potential. One of the most significant ways they do this is through marketing and advertising.
First and foremost, Colonial Properties has a robust online presence. They have a user-friendly website that showcases their properties and makes it easy for potential renters to find and book their ideal vacation rental. The website is optimized for search engines, which means that when people search for vacation rentals in a particular area, Colonial Properties' properties are more likely to show up at the top of the search results.
In addition to their website, Colonial Properties also has a strong social media presence. They regularly post updates and photos of their properties on platforms like Facebook, Instagram, and Twitter, which helps to keep their brand top of mind for potential renters. Social media is an excellent way to reach a broader audience, and it's also a great way to engage with past and current renters.
Another way that Colonial Properties helps vacation rental owners with marketing and advertising is through targeted email campaigns. They have an extensive database of past renters, and they use this information to send targeted emails promoting their properties. For example, if someone has rented a beachfront property in the past, Colonial Properties might send them an email about a similar property in the same area.
Finally, Colonial Properties also invests in paid advertising. They run targeted ads on platforms like Google AdWords and Facebook to ensure that their properties are seen by as many potential renters as possible. This is an excellent way to reach people who might not have found their properties otherwise.
Marketing and advertising are essential components of a successful vacation rental business, and Colonial Properties excels in this area. With their strong online presence, social media strategy, targeted email campaigns, and paid advertising, they help vacation rental owners maximize their rental potential and stand out from the competition. If you're a vacation rental owner looking to take your business to the next level, Colonial Properties is an excellent partner to have on your side.