Spending 48 Hours in Pigeon Forge
Published Jan 17, 2019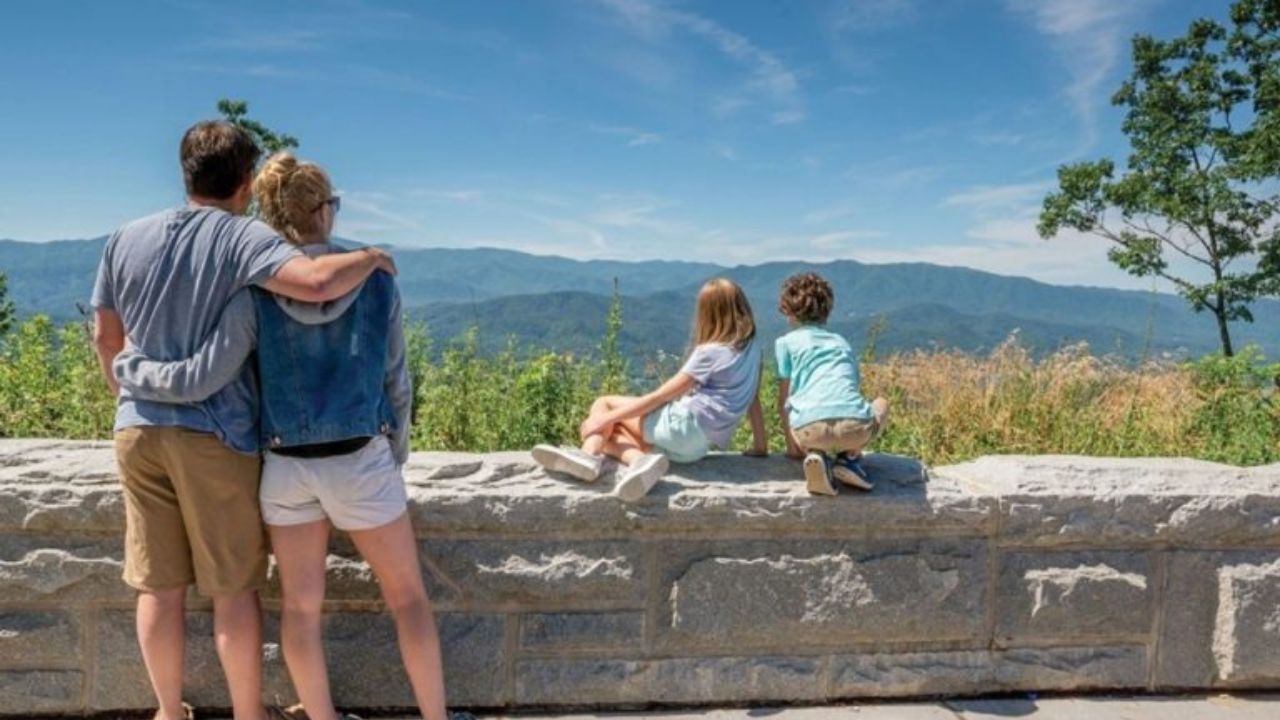 Are you yearning for a fun-filled and memorable 48-hour adventure? Look no further than Pigeon Forge, Tennessee! This charming city nestled amidst the breathtaking Great Smoky Mountains offers an abundance of exciting activities, breathtaking sights, and mouthwatering cuisine. With so much to see and do, we have compiled a list of the top experiences to help you make the most of your time in this scenic destination.
Things to Do:
1. Visit Dollywood
Pigeon Forge's crown jewel, Dollywood, stands as one of the most popular attractions in the region. This captivating theme park caters to all age groups, offering thrilling rollercoasters, exciting rides, live music, and dazzling shows. Don't miss the opportunity to indulge in the delicious food options available throughout the park.
2. Take a Scenic Drive
Immerse yourself in the awe-inspiring beauty of Pigeon Forge by embarking on a scenic drive. With the Great Smoky Mountains as your backdrop, simply cruising along the winding roads provides a serene experience. Remember to stop at lookout points along the way for breathtaking photo opportunities.
3. Visit Gatlinburg
No trip to Pigeon Forge would be complete without exploring the neighboring town of Gatlinburg. This enchanting destination boasts a plethora of shops, restaurants, and attractions, including the renowned Ripley's Aquarium of the Smokies.
Things to See:
1. The Great Smoky Mountains National Park
As Pigeon Forge is nestled within the Great Smoky Mountains, a visit to the national park is an absolute must. With an extensive network of over 800 miles of hiking trails, the park beckons adventurers and nature enthusiasts alike to explore its awe-inspiring landscapes.
2. The Old Mill
Immerse yourself in history by visiting the Old Mill, a historic gristmill dating back to 1830. Beyond being a picturesque location for photographs, the Old Mill also houses a charming restaurant where you can savor traditional Southern dishes.
3. The Titanic Museum
Prepare for a truly unique experience at the Titanic Museum in Pigeon Forge. Step back in time and immerse yourself in the story of the ill-fated ship through interactive exhibits and displays that pay homage to the lives lost.
Things to Eat:
1. Applewood Farmhouse Restaurant
No trip to Pigeon Forge would be complete without indulging in a meal at the Applewood Farmhouse Restaurant. Renowned for its all-you-can-eat country breakfast, this beloved establishment serves up mouthwatering made-from-scratch biscuits and gravy.
2. The Old Mill Pottery House Cafe & Grille
For a relaxed dining experience, head to The Old Mill Pottery House Cafe & Grille. Situated within the historic Old Mill, this cozy restaurant offers a delectable selection of classic American dishes.
3. The Peddler Steakhouse
If you have a craving for a succulent steak dinner, treat yourself to a visit to The Peddler Steakhouse. Since 1976, this family-owned restaurant has been delighting visitors with its scrumptious steak creations, making it a must-visit culinary destination.
Pigeon Forge, Tennessee, provides the perfect setting for a thrilling and memorable 48-hour getaway. From the excitement of Dollywood to the natural wonders of the Great Smoky Mountains, and the delicious dining options available throughout the city, there is something to delight every traveler. Immerse yourself in the charm of Pigeon Forge, and prepare for a whirlwind adventure that will leave you with cherished memories to last a lifetime.
Where to Stay When Visiting Pigeon Forge
Elevate your Pigeon Forge experience by choosing a cabin rental from Colonial Properties. Our carefully curated selection of cabins provides the ideal home base for your adventure in this vibrant destination. Whether you're seeking a romantic escape or a fun-filled family getaway, our cabins offer the perfect blend of luxury and convenience. Imagine unwinding in a hot tub with panoramic mountain views or cozying up by the fireplace after a day exploring Pigeon Forge's attractions. Colonial Properties ensures a seamless and enjoyable stay with well-appointed cabins equipped with modern amenities. Don't miss the opportunity to enhance your visit to Pigeon Forge – book your Colonial Properties cabin now, and let the magic of the Smoky Mountains unfold right outside your doorstep. Your extraordinary Pigeon Forge retreat awaits, so reserve your cabin today for a vacation filled with comfort, excitement, and cherished memories!