Customizing Your Gatlinburg Cabin: Interior Design and Renovation Ideas
Published Sep 11, 2023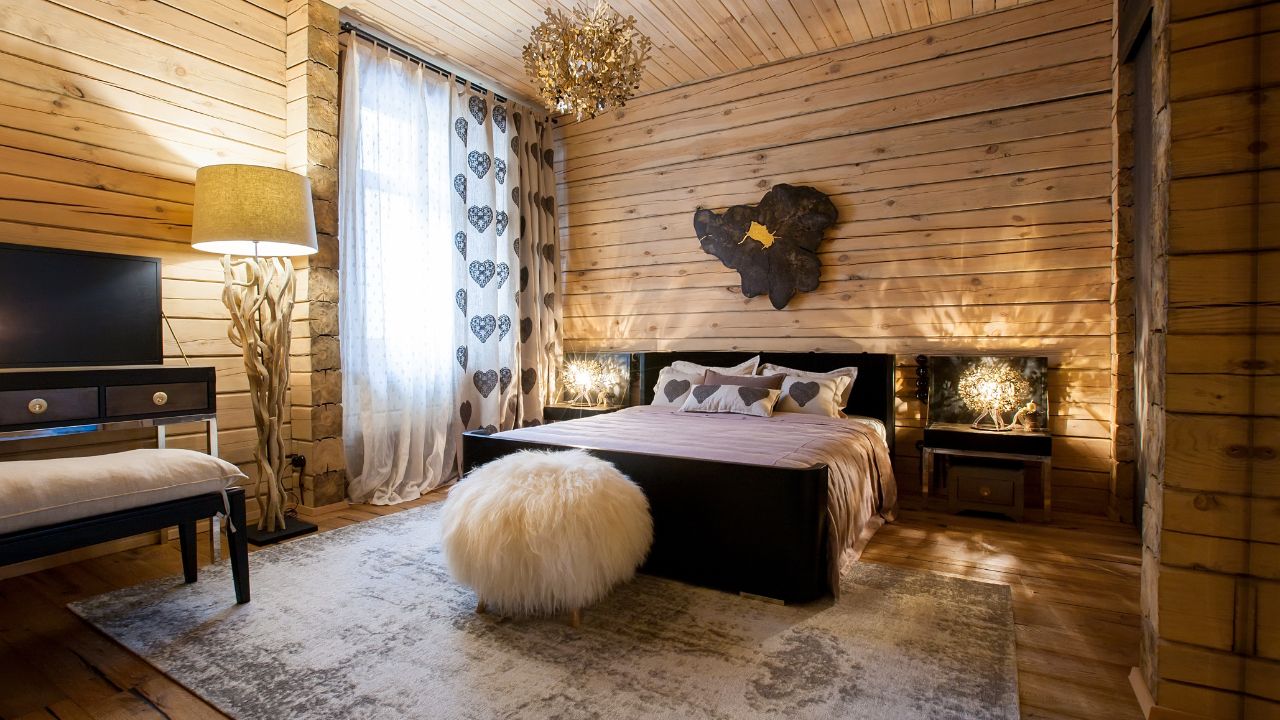 At Colonial Properties, we understand that each cabin in Gatlinburg is a unique retreat, and every visitor has their own vision for the perfect mountain getaway. That's why we're excited to share some interior design and renovation ideas that will help you transform your Gatlinburg cabin into the ultimate haven. Whether you're a nature enthusiast, a family looking for comfort, or a couple seeking romance, we've got customization tips for everyone.
Nature-Inspired Retreat
Gatlinburg's breathtaking natural beauty is the primary reason visitors flock to the Smoky Mountains. Embrace this beauty by bringing the outdoors inside your cabin:
A. Wood Accents: Incorporate rustic wood accents into your cabin's interior. Think reclaimed wood furniture, exposed wooden beams, and log-style bedframes.
B. Earthy Tones: Choose earthy color palettes like shades of green, brown, and gray. These hues will help create a serene and natural atmosphere.
C. Nature-Inspired Decor: Adorn your cabin with nature-inspired decor like botanical prints, wildlife-themed artwork, and cozy faux fur throws.
Family-Friendly Haven
If you're catering to family vacations, ensuring your cabin is both comfortable and functional is essential:
A. Open Floor Plan: Consider an open floor plan that encourages family bonding. A spacious living area connected to the kitchen and dining space is ideal.
B. Game Room: Add a game room with a pool table, foosball, or arcade games. It's perfect for some friendly competition and bonding time.
C. Bunk Beds: If you're hosting kids, bunk beds can be a fun and practical addition to your cabin. They'll love the adventure of sleeping in bunk beds, and it saves space.
Romantic Getaway
For couples seeking a romantic escape, these ideas will set the mood for a perfect Gatlinburg retreat:
A. Hot Tub with a View: Choose a cabin with a private hot tub on the deck, overlooking the scenic mountains. It's the ultimate spot for relaxation and stargazing.
B. Fireplace: A cozy fireplace in your cabin creates a warm and romantic ambiance.
C. Romantic Dining: Arrange the dining table in a way to create the most romantic dining experience.
Modern Mountain Elegance
For those who appreciate a modern touch in the mountains, consider these design ideas:
A. Sleek Furniture: Opt for contemporary furniture with clean lines and neutral colors. Balance modern pieces with rustic accents.
B. Stainless Steel Appliances: Upgrade your cabin's kitchen with stainless steel appliances for a sleek and polished look.
C. Minimalist Decor: Keep decor simple and uncluttered. Choose a few statement pieces like a bold artwork or a designer light fixture.
At Colonial Properties, we believe that your Gatlinburg cabin should be a reflection of your unique style and preferences. Whether you're drawn to the rustic charm of nature-inspired decor, the comfort of a family-friendly cabin, the romance of a couple's retreat, or the elegance of modern design, these interior design and renovation ideas can help you create the perfect atmosphere for your investment cabin.
Our team is here to assist you in finding the ideal cabin and making it your own. Contact us today to start customizing your dream Gatlinburg cabin and learn more about partnering with Colonial Properties.