The 4 Best Funnel Cakes in Pigeon Forge and Gatlinburg
Published Sep 15, 2023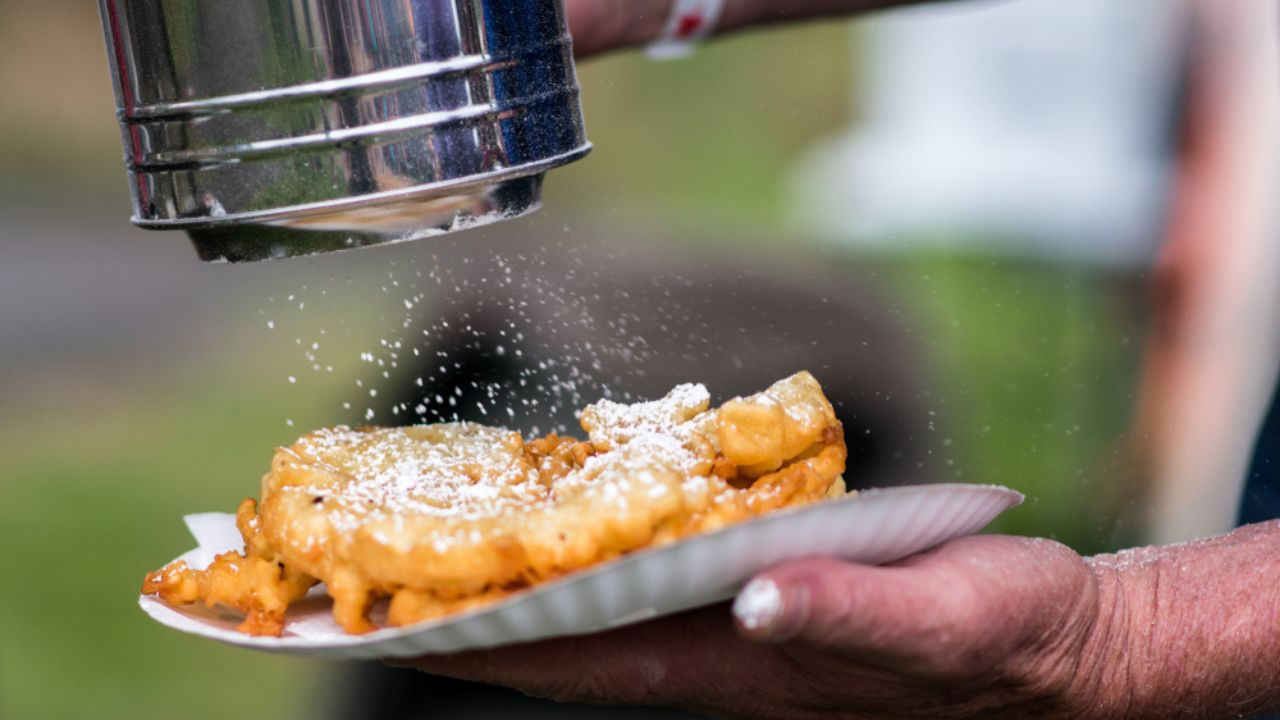 Never tried funnel cake? Don't miss out on this vacation treat, available all over East Tennessee! To make funnel cake, the cook drops a thin stream of batter into hot oil, creating a "cake" of crispy-light batter ribbons. Traditionally served with powdered sugar, funnel cakes are also popular topped with ice cream, syrups and whipped cream.
Make funnel cakes part of your travels, at these four delicious destinations!
1. Crossroads Funnel Cakes at Dollywood
When you visit Dollywood, the aroma of fresh, frying dough leads you to Crossroads Funnel Cakes in the theme park's Rivertown Junction. Get a cooked-to-order funnel cake, then choose toppings to create your one-of-a-kind dessert! Crossroads offers funnel cake specials, too, like s'mores funnel cake (topped with hot fudge, oreos and marshmallow cream) or salted caramel funnel cake (with caramel, hot fudge, sea salt and whipped cream).
2. Funnel Cake Factory
Indulge yourself with fudge cakes, ice cream and funnel cakes in the heart of Pigeon Forge. Located across from Patriot Park, the Funnel Cake Factory dishes up funnel cakes crowned with your choice of fruits, glazes, syrups, powdered sugar and of course ice creams. The Factory's got your sweet tooth covered with more ice cream treats, plus kettle corn, caramel corn, hot dogs, soft pretzels and deep-fried Oreos, Twinkies and Moon Pies.
3. Mad Dog's Creamery & Donuts
Mad Dog's is a sugar lover's heaven: Twenty-four flavors of ice cream. Shakes, splits and sundaes. Glazed, cake and filled donuts. And did we mention the funnel cakes? Nothing makes a better base for a mound of ice cream or whipped cream than a funnel cake. With locations in both Gatlinburg and Pigeon Forge, Mad Dog's is close to attractions and your vacation cabin. Bring your furbaby here, too–you'll find dog treats inside and water bowls for thirsty pups outside.
4. Mayfield Dairy Bar
Visitors love Mayfield Dairy Bar's late hours, convenient location and fresh funnel cakes. Step into this brightly lit storefront on the bustling Gatlinburg Strip, and you'll also find ice cream, corn dogs, chili dogs, soft pretzels, nachos, wings and onion rings.Try deep-fried Snickers bars, Oreos and Twinkies. Fast service is Mayfield's trademark, so you'll have your funnel cake in minutes.
Plan ahead to sample local funnel cakes and come up with your own "best of" list! Book your Gatlinburg and Pigeon Forge getaway now and reserve a vacation cabin today.