6 Places for the Sweetest Treats in Pigeon Forge
Published Jul 4, 2022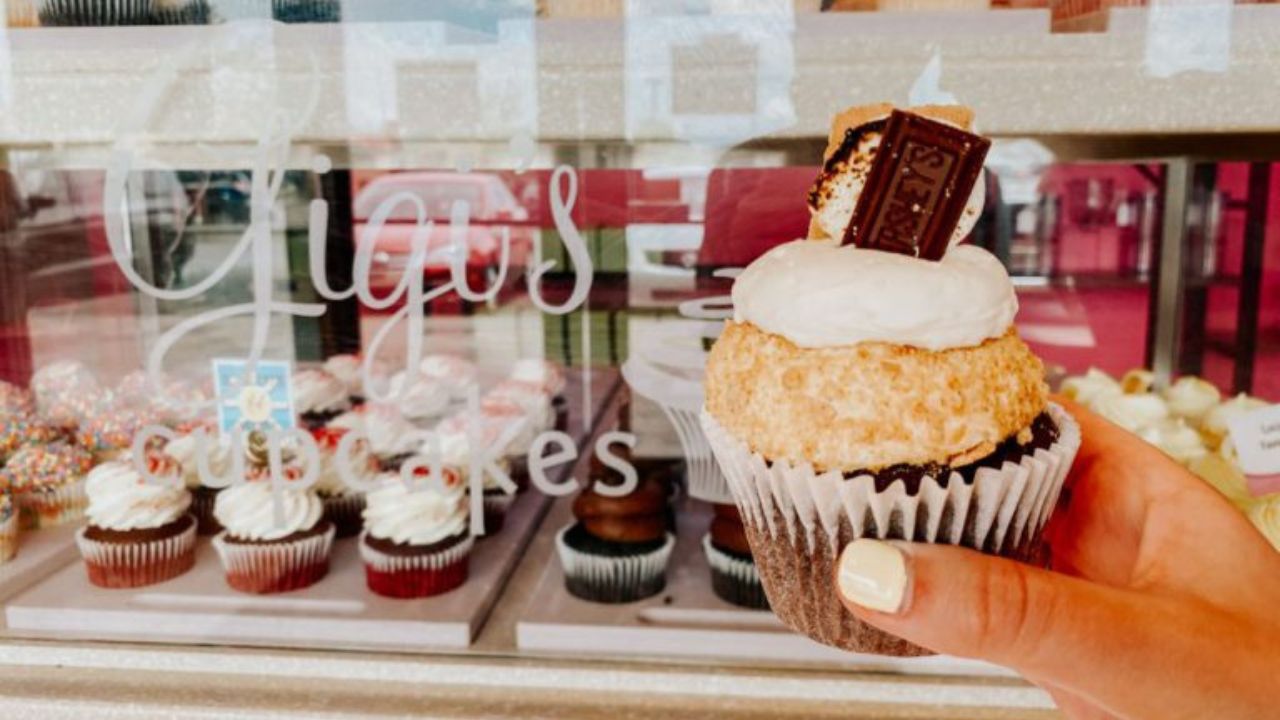 Forget about curbing your cravings in Pigeon Forge! Sweet delights, from cupcakes to candy to ice cream, are everywhere. Here are six sugar rush hotspots!
1. BUZZED BULL
What's the "buzzed" about? This Pigeon Forge shop specializes in alcohol-infused ice cream and milkshakes. Imagine Death By Chocolate ice cream with chocolate vodka, or a s'mores-themed concoction with cinnamon whiskey! Try a Dreamsicle with orange and cookie batter ice creams and a shot of orange vodka. Don't worry, the under-21s can have everything without the buzz!
2. CURL DE LA CREME
This place is a treat for your eyes as well as your taste buds. Don't miss the show! Pick a waffle bowl, waffle taco shell, or a "Krispy Kremewich" (two Krispy Kreme donuts will cuddle your ice cream!). Then choose your ice cream base, mix-ins, and toppings. Watch as your dessert transforms from a liquid into flash-frozen ice cream, rolled into curls of amazing flavor.
3. THE FUDGERY
Hear a silly show tune wafting through the air? You're at The Fudgery–step inside and watch as fudge makers create handcrafted fudge on a marble slab while they sing! With 12 flavors, from rocky road to peanut butter to maple nut, the fudge here is delicious, and the entertainment is unique.
4. COUNTRY CANDY KITCHEN
Love to try local favorites? Country Candy Kitchen is run by Pigeon Forge natives with 40 years in the candy business. Taste their colorful taffy, homemade daily in the store, or try their fudges, chocolate-dipped candies, hard stick candies, or their wide assortment of sugar-free candies. Stop by, have a sample, and watch them create new treats!
5. GIGI'S CUPCAKES
Crowned with tall swirls of thick, luscious frostings, then garnished with adorable and tasty toppers, these gourmet cupcakes are worth a pause for photos before you devour them. Choose among specials like Beach Bum (tropical fruit cake with mango buttercream), Southern Sweet Tea (tea-flavored cake with lemon sweet tea frosting), or Midnight Magic (super-moist chocolate-on-chocolate). Favorite chocolate, vanilla, peanut butter, and strawberry combos are here too.
6. CAKES BY BAKIN' BISHOP
This little gem of a bakery offers cupcakes, cinnamon rolls, brownies, and more, and you can order custom cakes for special occasions during your Pigeon Forge vacation. Ask about combining different flavors of cakes and frostings for custom cupcakes, too! Stop in at this quaint cabin for the day's fresh-baked treats or to place an order.
Bring cupcakes home to your vacation rental, or take candy on your Smoky Mountains hike. You're always close to treats when you stay in a Pigeon Forge cabin. Take a look at our sweet deals today!