Classic Summer Activities to Enjoy at Your Cabin
Published May 7, 2021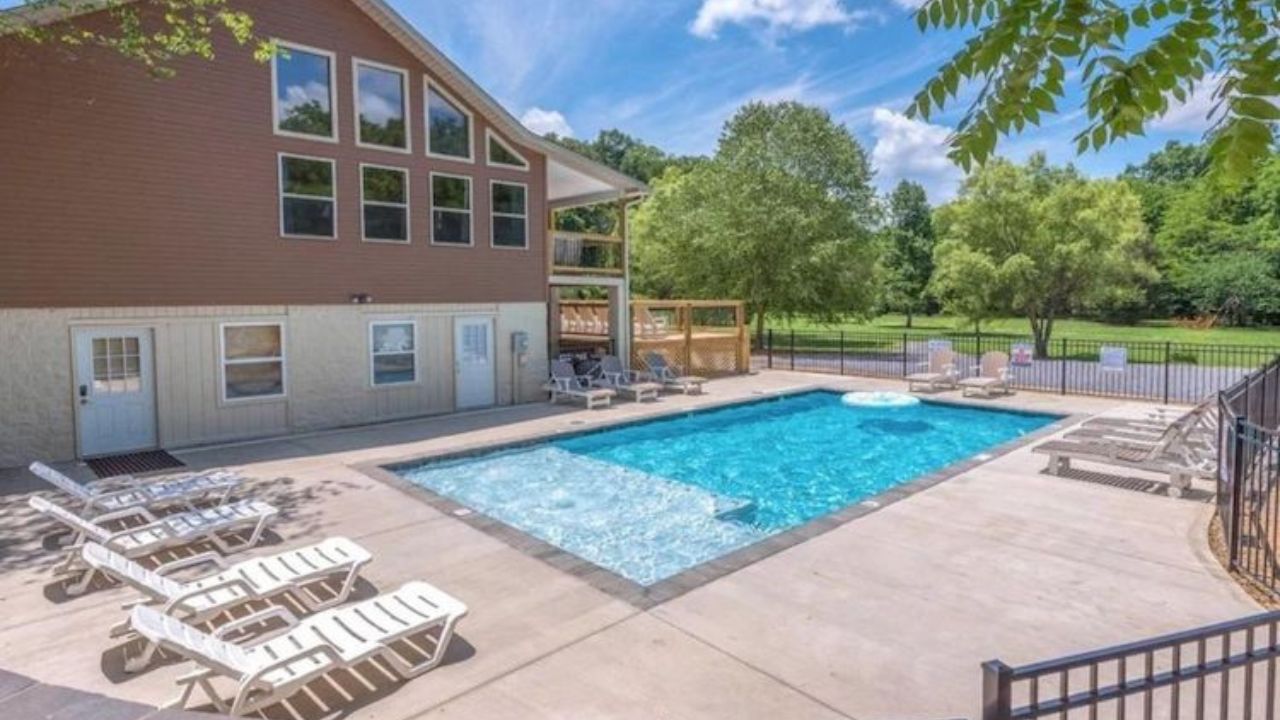 What says "summer" to you? At a Gatlinburg or Pigeon Forge cabin, summer means fun in the water, food cooked over a fire, and relaxation with games and movies. Cabin living is sweet with these summer activities.
1. GET GRILLING
Spend time together outside while the smell of sizzling food primes you for a terrific meal. Slap burgers and hot dogs on the grill, make veggie kabobs with local produce from the farmer's market, or tenderly turn the marinated steaks until they're perfect.
2. DIP YOUR TOES
Picture a sparkling stream or meandering river flowing past your cabin. Watch the dragonflies dance while the stream's cooling mist refreshes you. You can even while away hours fishing or floating sticks downstream. Choose a cabin by a stream or river for an extra special stay.
3. SWIM AND SPLASH
Opt for a cabin with access to a nearby community pool, or get a cabin with its own pool. Pigeon Forge and Gatlinburg get steamy in summer, and a pool is an ideal way to cool off after a day of theme park rides, mountain hikes, or zip lines. Don't forget your bathing suits!
4. GATHER AT THE FIRE PIT
We've got more than two dozen Gatlinburg and Pigeon Forge cabins with outdoor fire pits. Build a crackling blaze and tell stories under the stars. Toast marshmallows or make s'mores. Listen for wildlife among the rustle of the trees. Kids will love learning to tend the fire, and adults will love the romantic atmosphere by the fire pit when the kids have gone off to bed.
5. PLAY PHOTOGRAPHER
Your Smoky Mountains cabin makes it easy to take all the memorable family photos, gorgeous landscape shots, and goofy selfies you want. Select a cabin with a mountain view--yes, you can ask for a view when you browse cabin choices! The mountains are the ultimate background for photos that say, "We loved the Smokies!"
6. LOUNGE IN THE HOT TUB
Treat yourself to a luxurious dip in your cabin's hot tub out on the deck--some cabins even boast special hot tub pavilions! While you soak, take in views, and drink in the clean, mountain air.
7. ENJOY GAMES AND MOVIES
Pool tables are almost as popular as hot tubs here! Look for a cabin with a pool table or game room. You might even find an arcade games console. Movie buffs will want a cabin with a built-in movie theater. Bring on the popcorn!
Reserve your cabin today to get the amenities that make summer in the Smokies amazing.