Exploring the Serene Alternatives to Cades Cove in the Great Smoky Mountains
Published Sep 12, 2023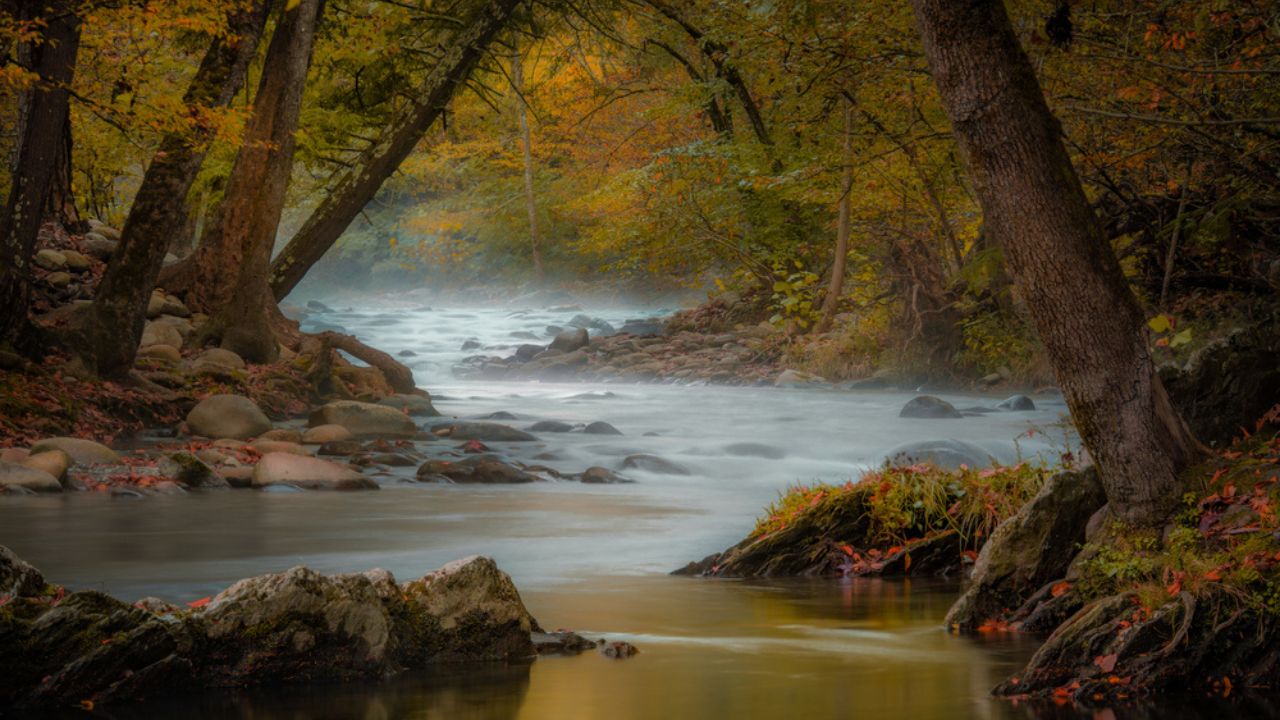 Cades Cove is undoubtedly one of the most popular destinations in the Great Smoky Mountains National Park, drawing in visitors from near and far to its picturesque valley, abundant wildlife, and rich history. However, the Smokies are brimming with equally enchanting places that offer a similar blend of natural beauty and cultural significance. If you're looking for alternatives to Cades Cove or simply want to explore more of this stunning national park, here are some equally captivating locations to consider:
1. Roaring Fork Motor Nature Trail
Just minutes from downtown Gatlinburg, the Roaring Fork Motor Nature Trail is a hidden gem that provides a similar scenic experience to Cades Cove. This one-way loop road winds through lush forests, offering cascading waterfalls, babbling brooks, and opportunities to spot wildlife. The Grotto Falls Trailhead is a must-visit, leading you to a stunning waterfall that you can even walk behind.
2. Cataloochee Valley
Nestled on the eastern side of the park, Cataloochee Valley transports you back in time with its historic buildings and the chance to witness the reintroduced elk population up close. Explore old homesteads, visit the Palmer Chapel, and hike along picturesque trails. The serenity and history of Cataloochee make it a compelling alternative to Cades Cove.
3. Rich Mountain Road
For a quieter drive reminiscent of Cades Cove, embark on the Rich Mountain Road. Accessible from Cades Cove itself, this gravel road offers stunning vistas and a more intimate, less crowded experience. Keep an eye out for wildlife along the way, including black bears and wild turkeys.
4. Greenbrier Cove
Greenbrier Cove is a hidden gem for those seeking a peaceful retreat. This area features numerous hiking trails, like the Ramsey Cascades Trail, leading to the park's tallest waterfall. The calming sounds of the Little Pigeon River accompany you as you explore this lesser-known part of the Smokies.
5. Cosby Valley
Cosby Valley provides an off-the-beaten-path experience that rivals Cades Cove's tranquility. Enjoy a scenic drive along Cosby Highway and explore hiking trails like the Hen Wallow Falls Trail. This area offers a taste of the Smokies' rugged beauty with fewer crowds.
6. Laurel Falls Trail
If you're seeking a shorter, family-friendly hike with a big pay-off, Laurel Falls Trail is an excellent choice. This paved trail leads to the park's most famous waterfall, Laurel Falls. Though it can get busy during peak seasons, the beauty of the falls is worth the visit.
While Cades Cove will always hold a special place in the hearts of Smoky Mountains enthusiasts, these alternative destinations offer a chance to escape the crowds and immerse yourself in the park's natural wonder. Whether you're into wildlife watching, historical sites, or simply want to bask in the serene beauty of the Smokies, these places have something for everyone. So, the next time you visit the Great Smoky Mountains National Park, consider exploring these hidden gems to create unforgettable memories.