A Fall Getaway in Gatlinburg: Top Things to Do
Published Sep 12, 2023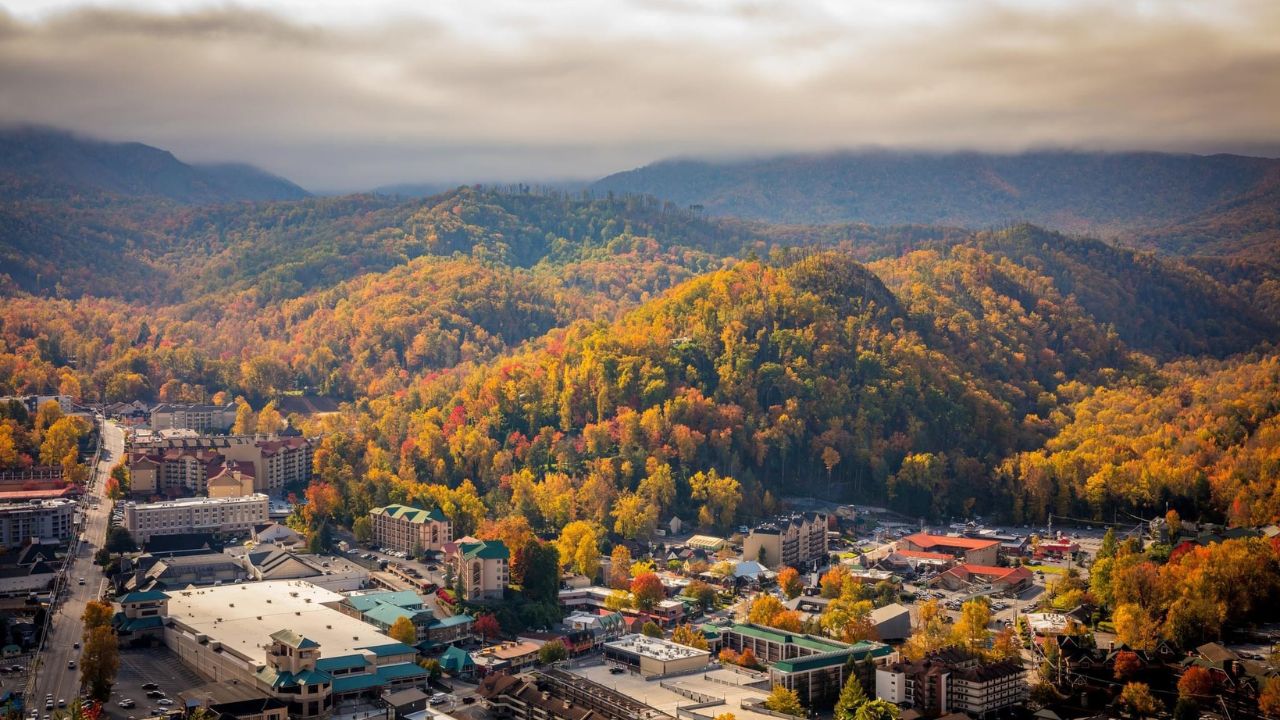 As the leaves transform into a mesmerizing palette of reds, yellows, and oranges, Gatlinburg, Tennessee, comes alive with the spirit of autumn. Nestled in the heart of the Great Smoky Mountains, Gatlinburg is the perfect destination for a fall vacation. With its breathtaking scenery and a wide array of activities, this charming mountain town offers something for everyone. In this blog post, we'll explore the top things to do in Gatlinburg during the fall, including the cozy option of staying in a cabin with Colonial Properties.
1. Witness the Fall Foliage
Gatlinburg is renowned for its stunning fall foliage. One of the simplest yet most rewarding activities is to take a scenic drive through the Great Smoky Mountains National Park. The views of the vibrant leaves against the backdrop of the mountains are absolutely breathtaking.
2. Explore Gatlinburg's Arts and Crafts Community
Gatlinburg is home to one of the largest communities of independent artisans in the United States. Take a leisurely stroll through the Arts and Crafts Community to admire handcrafted pottery, jewelry, and artwork. It's an excellent opportunity to pick up unique souvenirs and gifts.
3. Hike in the Smoky Mountains
Fall is the perfect time to explore the numerous hiking trails in the area. Whether you're a seasoned hiker or just looking for a leisurely stroll, the Smokies offer trails of varying difficulty levels. Don't forget to pack a picnic and enjoy lunch amidst the fall foliage.
4. Visit Ober Mountain
Ober Mountain, an amusement park and ski area, offers year-round fun. During the fall, you can ride the Aerial Tramway for panoramic views of the fall colors, visit the Wildlife Encounter to see native animals, and enjoy the Oktoberfest celebrations.
5. Dine on Delicious Fall Flavors
Indulge in the flavors of fall at Gatlinburg's restaurants. Try pumpkin spice lattes, hearty soups, and dishes featuring locally sourced ingredients. Gatlinburg is also known for its delectable homemade fudge, a must-try treat.
6. Enjoy Colonial Properties Cabin Rentals
To make your fall vacation in Gatlinburg truly special, consider staying in one of Colonial Properties' cozy cabins. These cabins provide the perfect blend of comfort and rustic charm. Imagine waking up to the crisp mountain air, sipping your morning coffee on a private deck, and soaking in a hot tub with mountain views in the evenings. Colonial Properties offers a variety of cabins, from intimate one-bedroom retreats to spacious lodges for larger groups.
7. Attend Fall Festivals and Events
Gatlinburg hosts various fall festivals and events, including the Gatlinburg Craftsmen's Fair and the Great Smoky Arts & Crafts Community Harvest Festival. These events showcase local talent and offer opportunities to shop for unique crafts.
A fall vacation in Gatlinburg is an unforgettable experience, and the abundance of activities and the beauty of the season make it a top destination for autumn travelers. While exploring the vibrant foliage, savoring seasonal flavors, and enjoying local events, make your stay even more memorable by booking a cabin with Colonial Properties. Their cabins offer a cozy retreat, making your fall getaway in Gatlinburg an experience you'll cherish for years to come. Embrace the magic of the Great Smoky Mountains this fall, and let Colonial Properties be your home away from home during your adventure.