Free and Frugal: Enjoying Gatlinburg's No-Cost Attractions
Published Nov 19, 2023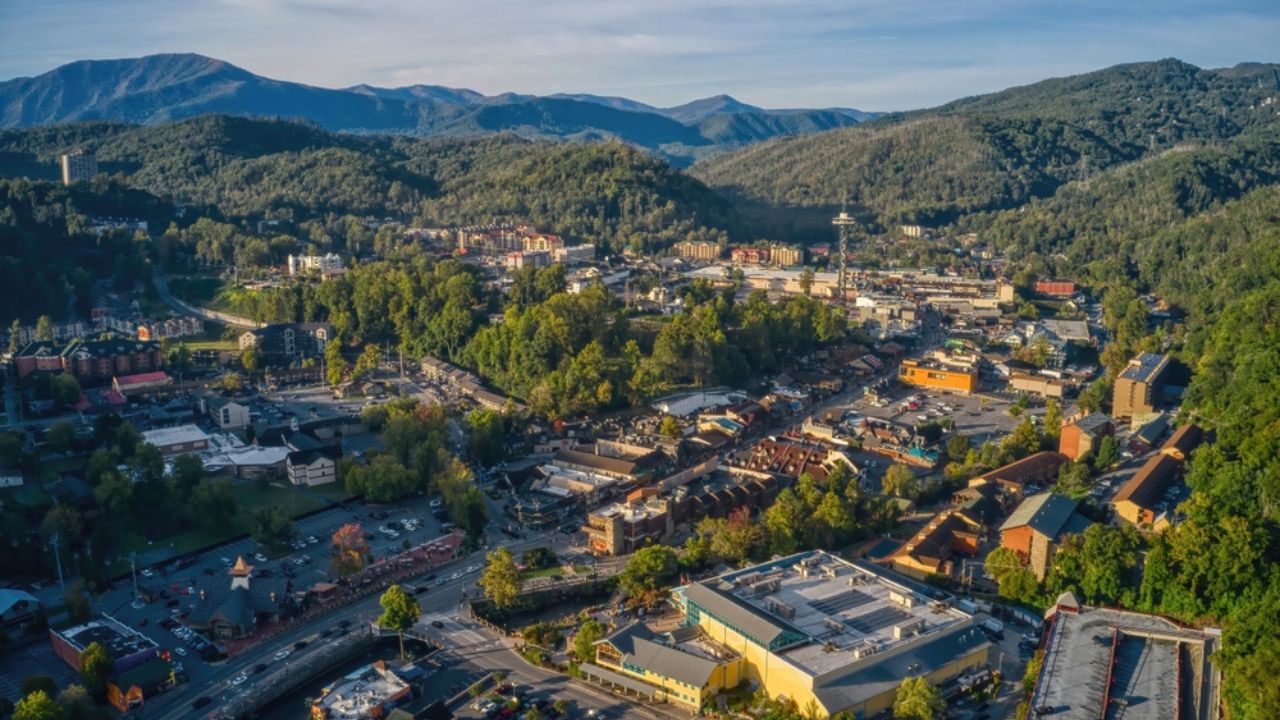 Gatlinburg, Tennessee, nestled in the heart of the Great Smoky Mountains, is a popular destination for travelers seeking natural beauty, outdoor adventures, and a dose of Appalachian culture. While the town offers an array of paid attractions, from theme parks to museums, you don't need to break the bank to have a fantastic time in Gatlinburg. In fact, some of the most memorable experiences in this charming town are entirely free or budget-friendly. In this post, we'll explore some of Gatlinburg's best no-cost attractions and frugal activities that promise an unforgettable visit.
1. The Great Smoky Mountains National Park: Nature's Masterpiece
The Great Smoky Mountains National Park is Gatlinburg's crown jewel, offering a wealth of outdoor activities and scenic vistas without an admission fee. Lace up your hiking boots and explore over 800 miles of trails, ranging from easy strolls to challenging backcountry adventures. The park is known for its diverse flora and fauna, with opportunities to spot wildlife such as black bears, white-tailed deer, and wild turkeys. Don't forget to bring a picnic to enjoy in one of the park's many designated areas, and make sure to visit the visitor centers to learn about the park's history and ecosystems.
2. Roaring Fork Motor Nature Trail: A Drive to Remember
For a scenic drive that won't cost you a dime, head to the Roaring Fork Motor Nature Trail. This 5.5-mile, one-way loop road takes you through lush forests, past cascading mountain streams, and alongside historic homesteads. The trail is particularly stunning during the fall when the foliage bursts into an array of warm colors. Keep an eye out for wildlife and enjoy the fresh mountain air as you make your way through this enchanting drive.
3. Gatlinburg Scenic Overlook: Picturesque Panoramas
If you're looking for stunning panoramic views of Gatlinburg and the surrounding mountains, make a stop at the Gatlinburg Scenic Overlook. You'll find this free attraction at the Gatlinburg Bypass, and it offers a fantastic vantage point for taking photos and enjoying the breathtaking scenery. The overlook is especially beautiful during sunrise and sunset, so time your visit accordingly for some unforgettable snapshots.
4. Arts and Crafts Community: Window Shopping with Local Flair
Gatlinburg is home to the nation's largest group of independent artisans. The Great Smoky Arts and Crafts Community is an eight-mile loop featuring over 100 shops and studios where artists create and sell their work. While buying unique handcrafted items is an option, simply strolling through the community and admiring the talented artists' creations is free. It's a great way to appreciate the local culture and maybe even find that perfect souvenir to take home.
5. Gatlinburg Trail: A Riverside Walk
The Gatlinburg Trail is a scenic, family-friendly, two-mile round trip that starts at the Sugarlands Visitor Center. This trail follows the West Prong of the Little Pigeon River and is a great way to immerse yourself in the natural beauty of the area without needing any special equipment. You can even bring your dog along (on a leash), and enjoy the peaceful sound of the river as you hike.
6. The Little Pigeon River: Cooling Off on a Hot Day
On a hot summer day, there's nothing quite like dipping your toes in the cool waters of the Little Pigeon River. There are several access points along the parkway in Gatlinburg, making it easy to find a spot to relax and enjoy the natural beauty of the area. Bring a picnic, enjoy a book, or simply unwind by the riverside.
Gatlinburg may have its fair share of paid attractions, but as this list illustrates, there are plenty of ways to experience the town's charm without spending a fortune. The Great Smoky Mountains National Park, scenic drives, overlooks, and cultural experiences all offer opportunities to enjoy Gatlinburg's beauty and culture for free or at a minimal cost. So, pack your bags, embrace the great outdoors, and embark on a budget-friendly adventure in this picturesque mountain town.