Ober Mountain Snow Tubing
Published Oct 26, 2021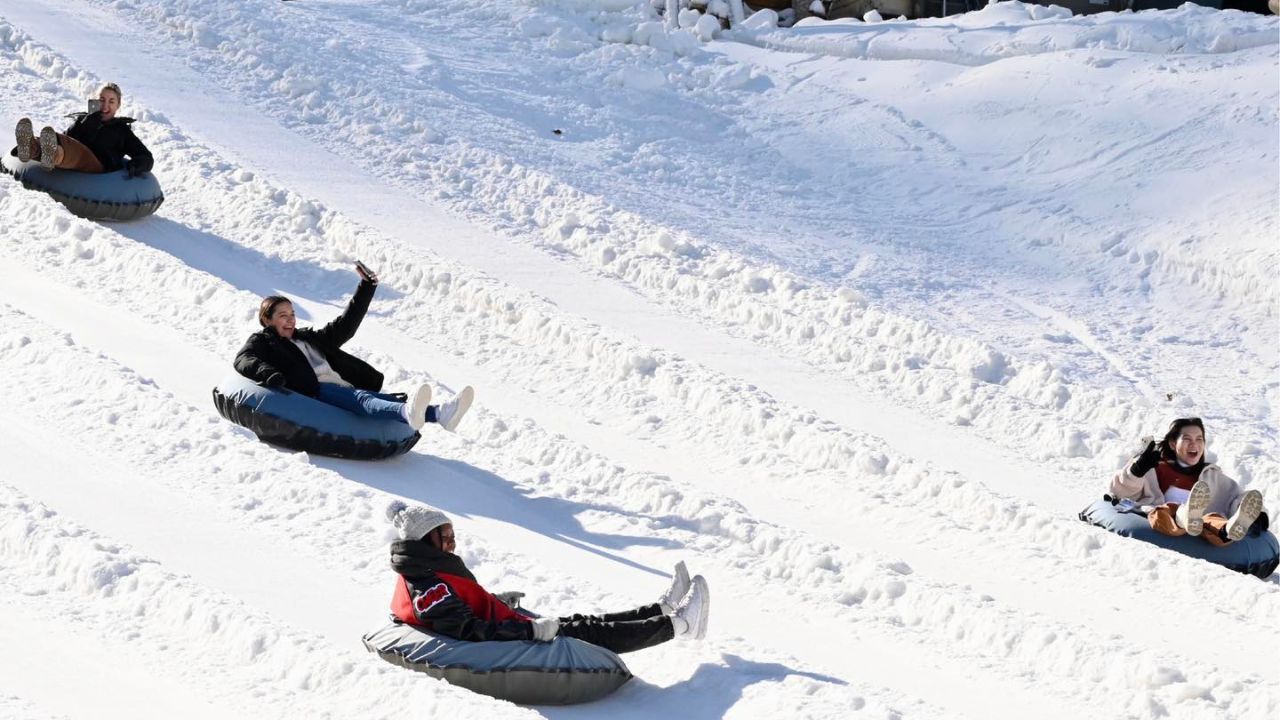 When winter arrives and blankets the picturesque Smoky Mountains with a glistening layer of snow, it's time to embrace the season's delights. Nestled in the heart of Gatlinburg, Tennessee, lies Ober Mountain, a premier destination for winter enthusiasts seeking exhilarating snow tubing experiences. Whether you're a thrill-seeker or simply looking for a memorable family outing, Ober Mountain offers a winter wonderland that will leave you with cherished memories. Let's dive into the exciting world of snow tubing at Ober Mountain and discover why it's a must-visit destination for winter fun.
1. BREATHTAKING SCENERY
Gatlinburg, renowned for its scenic beauty and charming atmosphere, provides the perfect backdrop for snow tubing adventures. As you ascend the mountain, you'll be greeted by awe-inspiring views of the Great Smoky Mountains National Park. The sight of snow-dusted peaks and towering evergreens will fill you with a sense of tranquility, making your journey to Ober Mountain all the more enchanting.
2. UNFORGETTABLE THRILLS
Once you arrive at Ober Mountain, the real excitement begins. The dedicated snow tubing park boasts a multitude of thrilling lanes designed to cater to visitors of all ages and skill levels. No experience is required, making it an ideal activity for everyone in the family. Whether you're a beginner or a seasoned snow tuber, Ober Mountain has you covered with diverse tubing options that range from gentle slopes for leisurely rides to steeper lanes that guarantee an adrenaline rush.
3. EASY AND ACCESSIBLE
Ober Mountain prides itself on providing a hassle-free snow tubing experience. The park offers convenient parking facilities and is easily accessible from Gatlinburg's city center. You won't have to worry about lugging around heavy equipment either, as the park provides all the necessary gear. Grab a tube, hop onto the conveyer lift that will effortlessly transport you to the top of the hill, and get ready to enjoy an exhilarating descent.
4. SAFETY FIRST
At Ober Mountain, safety is a top priority. The staff ensures that all visitors receive thorough instructions on proper tubing techniques and safety guidelines before they hit the slopes. The tubing lanes are well-maintained, and the park adheres to strict safety standards, ensuring a worry-free experience for visitors of all ages. Rest assured that you can enjoy the excitement of snow tubing while knowing that you're in good hands.
5. THE OBER MOUNTAIN LODGE
After an exhilarating day of snow tubing, you can continue to relish the winter wonderland atmosphere at Ober Mountain. Take a break and warm up in the cozy lodge, where you can indulge in hot cocoa or savor a delicious meal while sharing stories of your tubing adventures. The lodge provides a comfortable space to unwind, offering stunning views of the surrounding mountains through large windows, allowing you to continue to appreciate the natural beauty even from indoors.
Snow tubing at Ober Mountain in Gatlinburg is an experience that should not be missed during the winter season. From the breathtaking scenery to the thrilling descents and the focus on safety, Ober Mountain offers an unforgettable adventure for individuals, families, and friends. So, grab your snow gear, gather your loved ones, and head to Ober Mountain for an exhilarating day of snow tubing that will leave you with cherished memories that last a lifetime.