Pigeon Forge: The Perfect Family Reunion Destination
Published Aug 1, 2022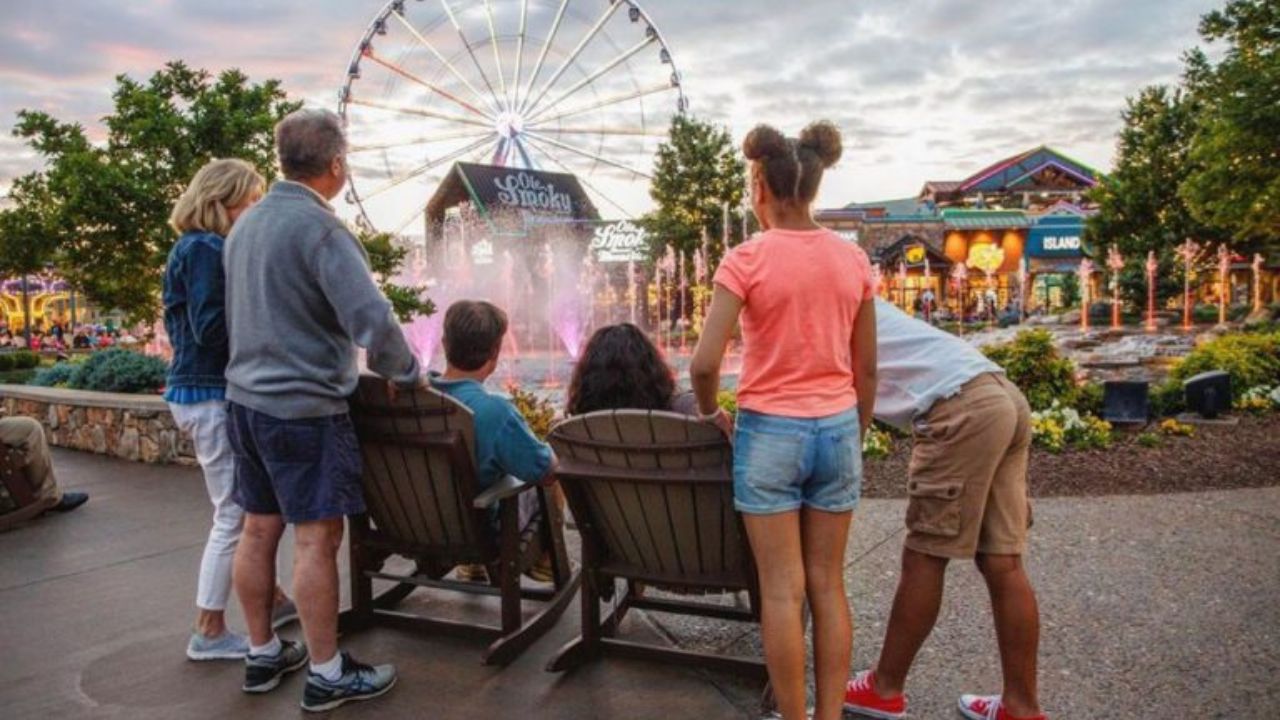 Planning a family reunion can be an exciting yet challenging task. With so many different preferences and interests among family members, finding the ideal destination that caters to everyone's needs can be quite daunting. However, nestled in the heart of the beautiful Smoky Mountains, Pigeon Forge stands out as a remarkable choice for a family reunion. Offering a plethora of activities, breathtaking natural beauty, and a warm, welcoming atmosphere, Pigeon Forge truly has something for everyone.
1. Natural Splendor and Outdoor Adventures
Pigeon Forge is surrounded by the magnificent Great Smoky Mountains National Park, providing an enchanting backdrop for your family reunion. The park boasts lush greenery, cascading waterfalls, and numerous hiking trails for all skill levels. From leisurely strolls to challenging treks, the park offers a wide range of outdoor activities to cater to everyone's fitness levels and interests. Whether it's exploring nature trails or having a scenic picnic, the park offers endless opportunities for bonding and reconnecting with nature.
2. Diverse Entertainment Options
Pigeon Forge is famous for its wide array of entertainment options that are sure to please all age groups. The city is home to Dollywood, an acclaimed theme park featuring thrilling rides, live shows, and attractions that cater to both adrenaline junkies and those seeking a more laid-back experience. With its charming atmosphere and world-class entertainment, Dollywood offers a unique blend of fun, adventure, and Southern hospitality.
3. Cultural and Historical Exploration
For families interested in history and culture, Pigeon Forge has numerous attractions that provide a glimpse into the area's rich heritage. The Titanic Museum Attraction offers an immersive experience, allowing visitors to step back in time and learn about the ill-fated voyage of the RMS Titanic.
4. Vibrant Dining and Shopping Scene
Pigeon Forge is home to a vibrant dining scene, offering a wide range of culinary delights to suit all tastes. From traditional Southern comfort food to international cuisine, the city has an abundance of restaurants that cater to diverse palates. After enjoying a satisfying meal, families can explore the numerous shopping options available, including outlet malls, specialty stores, and local boutiques. These shopping experiences allow family members to find unique souvenirs and create lasting memories together.
5. Accommodations and Amenities
Pigeon Forge offers a multitude of cabin rental options, ranging from cozy cabins nestled in the mountains to large family-friendly lodges. Many of these cabin rentals provide ample space for larger families and offer amenities such as swimming pools, game rooms, and hot tubs, ensuring that everyone has a comfortable and enjoyable stay. The city's warm hospitality and welcoming atmosphere further enhance the experience, making Pigeon Forge an ideal destination for family reunions.
With its stunning natural beauty, diverse entertainment options, cultural attractions, and welcoming atmosphere, Pigeon Forge shines as the perfect destination for a memorable and enjoyable family reunion. The city's ability to cater to a wide range of interests and age groups ensures that every family member will find something they love. Whether you're seeking outdoor adventures, entertainment, historical exploration, or simply quality time with loved ones, Pigeon Forge offers a harmonious blend of experiences that will create lasting memories and strengthen family bonds. Start planning your next family reunion in Pigeon Forge, and get ready to embark on an unforgettable journey in the heart of the Smoky Mountains.