5 Reasons to Book a Cabin Rental in the Smoky Mountains
Published Aug 30, 2022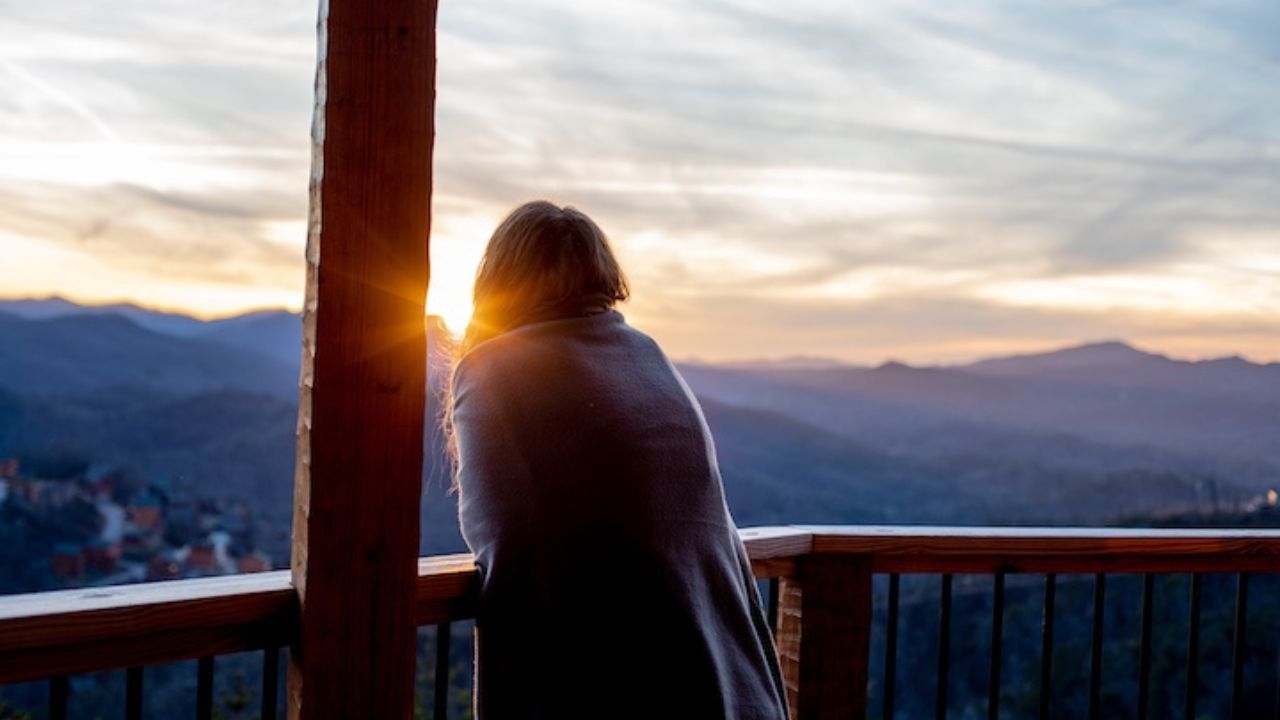 Are you in need of a rejuvenating escape from the hustle and bustle of everyday life? Nestled in the heart of nature's paradise, the Smoky Mountains offer an idyllic retreat like no other. For an unforgettable experience in this breathtaking region, booking a cabin rental from Colonial Properties is an excellent choice. As the gateway to an array of scenic wonders, these cabin rentals provide the perfect blend of comfort and adventure. In this blog post, we'll explore five compelling reasons why you should consider booking a cabin rental in the Smoky Mountains from Colonial Properties for your next getaway.
1. Unparalleled Scenic Beauty
The Smoky Mountains are renowned for their awe-inspiring beauty, and staying in a cabin rental allows you to immerse yourself fully in this natural wonderland. Wake up to stunning panoramic views of lush forests, majestic peaks, and meandering streams right outside your window. Whether it's the vibrant colors of fall foliage or the glistening snow-capped mountains in winter, each season paints a unique picture that you won't want to miss.
2. Tranquil Seclusion
One of the most appealing aspects of cabin rentals is the peaceful seclusion they offer. Unlike hotels or resorts, these cabins are often tucked away in serene spots, allowing you to disconnect from the outside world and truly unwind. Experience the joy of bonding with loved ones around a crackling fire pit under a canopy of stars or savor a quiet moment on your private deck, surrounded by the sounds of nature.
3. Home Away from Home
Colonial Properties takes pride in offering cabin rentals that feel like a home away from home. These well-appointed accommodations come with all the modern amenities you need for a comfortable stay, including fully equipped kitchens, cozy living spaces, and often extras like hot tubs, game rooms, and fireplaces. Prepare delicious meals together, share stories by the fireplace, and make lasting memories in a cozy and welcoming environment.
4. Proximity to Outdoor Activities
The Smoky Mountains are a haven for outdoor enthusiasts, and staying in a cabin rental from Colonial Properties puts you right at the heart of the action. Whether you're into hiking, mountain biking, fishing, or simply exploring the trails, you'll find an abundance of opportunities to connect with nature. The Great Smoky Mountains National Park offers an extensive network of trails suitable for all skill levels, making it an excellent destination for both beginners and seasoned adventurers.
5. Unforgettable Family Bonding
Booking a cabin rental in the Smoky Mountains is a fantastic way to foster strong family bonds. Away from distractions, you can spend quality time together, engage in fun activities, and create memories that will last a lifetime. From playing board games to roasting marshmallows, the cabins provide an ideal setting for meaningful interactions and quality family time.
The Smoky Mountains and Colonial Properties' cabin rentals offer a match made in heaven for those seeking a revitalizing escape. Surrounded by breathtaking beauty, enjoying tranquil seclusion, and making the most of well-equipped accommodations, your retreat to the Smokies promises to be a truly unforgettable experience. Embrace the wonders of nature, rekindle connections, and create cherished memories during your stay in the heart of the Smoky Mountains.
So why wait? Book your cabin rental from Colonial Properties today and embark on a journey of serenity and adventure in one of the most enchanting destinations in the world.