September Fall Color Report for the Great Smoky Mountains
Published Oct 3, 2020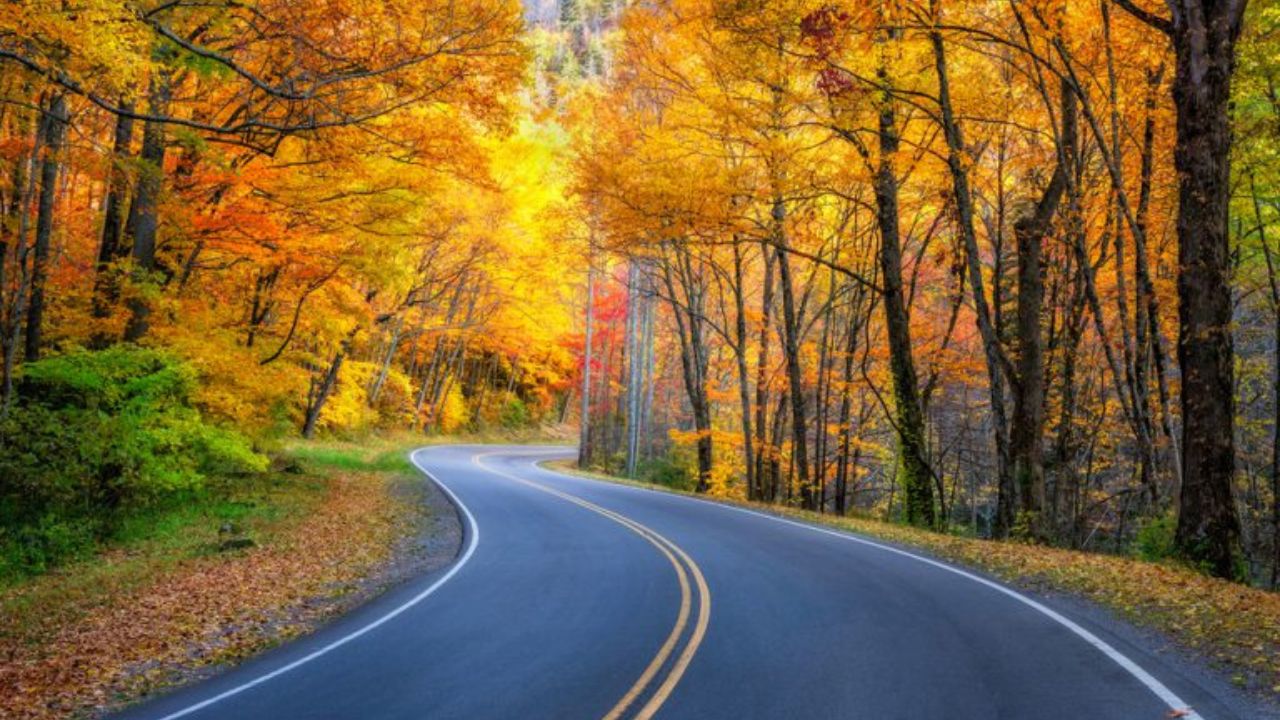 Gorgeous fall foliage draws visitors to the Smoky Mountains. How do you know when to catch peak color? Where do you go to make the most of a leaf-viewing trip? Is September too early to find colorful trees?
The National Park Service says it's impossible to predict precisely which weeks will bring peak color. Too many variables like weather and tree health affect the leaves.
You can bet on early color starting by late September, but only at higher elevations, where trees hit their peak earlier. Color flows downhill from there: By October, middle elevations are peaking. Generally, the height of fall foliage color is mid-October.
As October wanes, colors move downhill, with the lowest elevations the last to change. The fall foliage "season" lasts as long as seven weeks, from the first pops of color on the mountaintops to the final clinging leaves in the valleys.
HOW FALL COLORS FORM
The secret of these colors? They're always there. Leaves don't "change" color---they reveal it. Those oranges, reds and yellows are masked in spring and summer by chlorophyll, the green pigment that plays a key part in gathering energy from the sun. Once the days grow shorter and temperatures dip, chlorophyll breaks down. Then the leaves' other colors get their brief blaze of glory.
PLAN YOUR VISIT
To catch the brightest hues, plan drives and hikes based on when you're visiting.
In September, head for higher elevation walks including Albright Grove Loop, Mount LeConte trails, or the Sugarland Mountain Trail. For spotting foliage from your car, drive the Clingmans Dome Road, Parsons Branch Road or Newfound Gap Road.
As October rolls around, you'll find increasing color at middle elevations. For hikes, visit Lower Mount Cammerer, Porters Creek Trail, Little River, Baskins Creek Falls, and Old Settlers trail. Driving tours for mid-month color include the Foothills Parkway, Newfound Gap Road, and Roaring Fork Motor Nature Trail.
Locations for late October include the Porters Creek or Little River Trails; the Rich Mountain or Smokemont Loops; Chestnut Top Trail; and Sutton Ridge Overlook. For drives, the visitors' bureau recommends the Foothills Parkway and Heintooga Ridge Road. These are only some of the places to check out foliage.
In November, color lingers at the lowest elevations. Look up to see how the trees that flamed up with color the earliest are now largely bare, revealing their beautiful branches against the chilly skies. Go home to your Smoky Mountain vacation cabin for a warm drink and a look out your picture windows at the colors in your view.