Mountain Magic: 6 Signs Gatlinburg Has Stolen Your Heart
Published Nov 18, 2023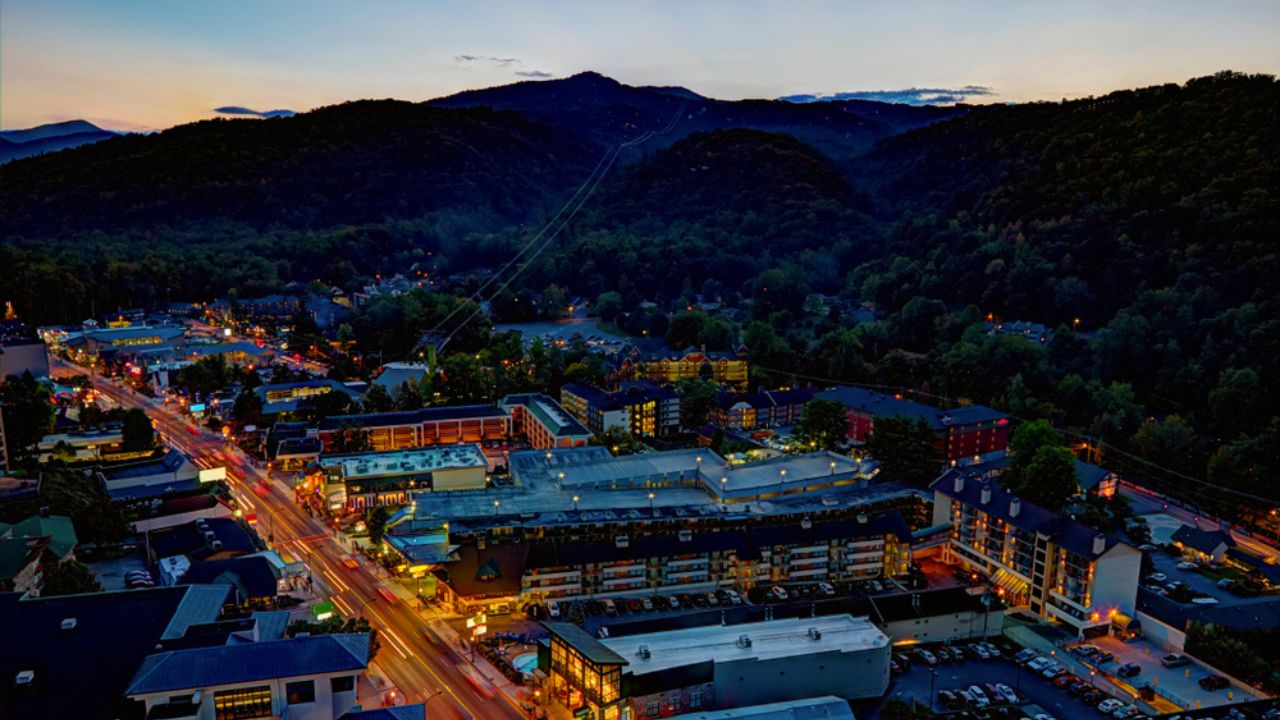 Nestled in the heart of the Great Smoky Mountains, Gatlinburg is a charming town that captivates visitors with its breathtaking scenery, vibrant culture, and warm hospitality. At Colonial Properties, we understand the enchanting allure of this mountain retreat and want to share some signs that Gatlinburg may have stolen your heart.
1. Mesmerizing Scenery
Gatlinburg boasts some of the most picturesque landscapes in the country. If you find yourself constantly reaching for your camera to capture the majesty of the Smoky Mountains or the serenity of the Little Pigeon River, you've fallen under Gatlinburg's spell. The beauty of the changing seasons, from the lush greens of spring to the fiery hues of fall, becomes an integral part of your daily life.
2. Culinary Delights
The town's culinary scene is a delightful fusion of traditional Southern flavors and innovative cuisine. If your taste buds are hooked on the distinctive flavors of local dishes like cornbread, fried green tomatoes, and the iconic Moonshine, Gatlinburg's culinary magic has certainly left its mark on you.
3. Quaint Arts and Crafts Community
Gatlinburg is home to an arts and crafts community that adds a unique charm to the town. If you find yourself drawn to the handmade pottery, jewelry, and artwork created by local artisans, you've likely become a part of Gatlinburg's artistic tapestry. The Arts and Crafts Community Loop, an eight-mile trail featuring over 100 studios and shops, becomes a regular haunt for those who appreciate the authenticity of handcrafted treasures.
4. Adventure Awaits
The Great Smoky Mountains National Park provides a playground for outdoor enthusiasts. If you can't resist the call of hiking trails, zip-lining adventures, or exploring the park's diverse flora and fauna, Gatlinburg has embedded the spirit of adventure deep within your soul.
5. Festivals and Events
Gatlinburg hosts a variety of festivals and events throughout the year, celebrating everything from music and food to the holiday season. If you find yourself eagerly marking your calendar for events like the Gatlinburg Craftsmen's Fair or the Winter Magic Tunes and Tales, the town's vibrant social calendar has undoubtedly become a highlight of your year.
6. Cozy Cabins and Lodges
Gatlinburg offers a range of cozy cabins and lodges that provide the perfect retreat after a day of exploration. If the idea of a crackling fireplace, a private hot tub, and stunning mountain views is your idea of paradise, Gatlinburg's hospitality has become an essential part of your getaway dreams.
In Gatlinburg, every visit feels like coming home. The mountain magic seeps into your soul, leaving you yearning for more. If you recognize these signs, it's clear that Gatlinburg has not only captured your heart but become a part of your story. At Colonial Properties, we understand the allure of this enchanting mountain town, and we invite you to experience the magic for yourself. Whether you're seeking a weekend escape or considering a more permanent retreat, Gatlinburg welcomes you with open arms and a touch of mountain magic that lasts a lifetime.