The 2022 Dollywood Events and Operating Schedule
Published Dec 16, 2021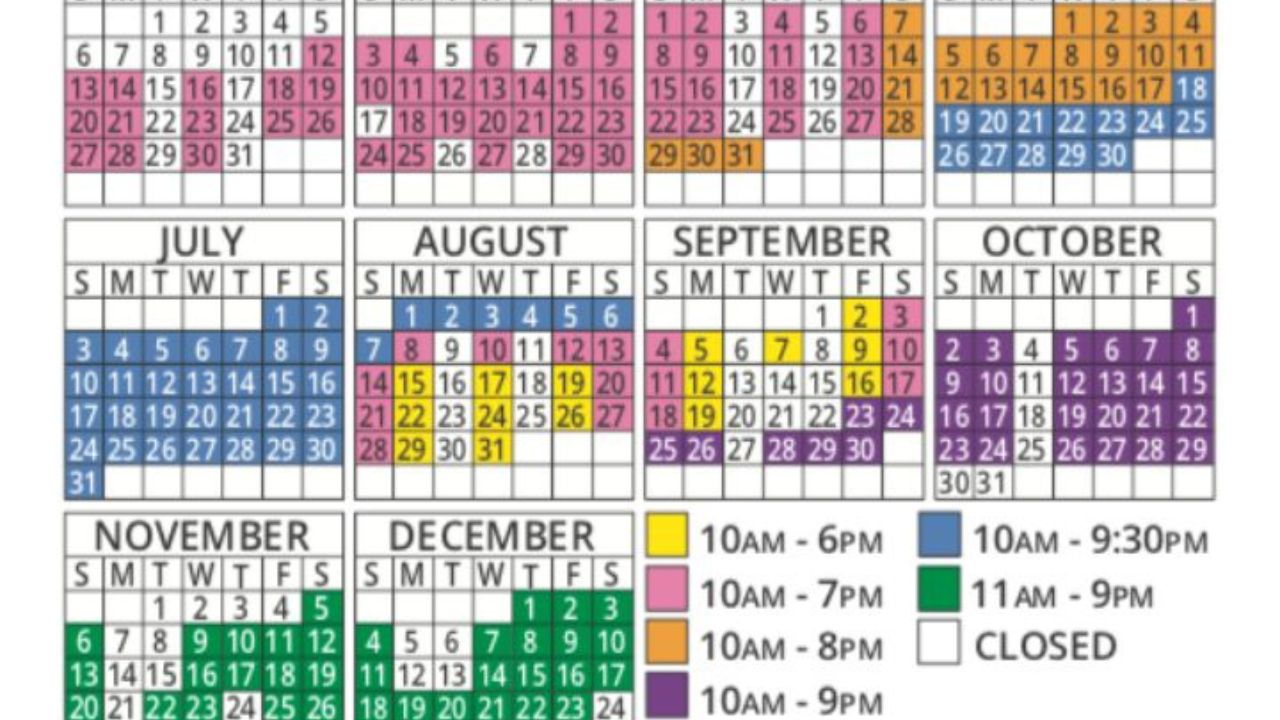 Dollywood's 2022 schedule is here! To get the most out of a visit to this legendary theme park, use the schedule along with these tips for planning your Dollywood adventures.
Schedule visits around festivals
Dollywood marks the seasons with weeks-long festivals. Time your visit for whenever the park celebrates your favorite season. Want to avoid crowds? Consider visiting between festivals.
Flower & Food Festival, April 22-June 5. Huge floral sculptures brighten the park as chefs concoct seasonal dishes.
Sweet Summer Celebration, June 18-Aug. 7. A nightly dance party, lighted drone displays and fireworks bring sparkle.
Harvest Festival, Sept. 23-Oct. 29. View the incredible lighted displays.
Smoky Mountain Christmas, Nov. 5-Jan. 1. Come for holiday shows, millions of lights, rides on the Dollywood Express train and a peek inside Santa's cabin.
Get tickets in advance
The park closes some days of the week, and those days can change from month to month, so checking the schedule is key. Dollywood is also closed all of January and February.
Tickets start with the one-day ticket for $84, but adding days is inexpensive: A two-day ticket is $99, only $15 more than a one-day ticket. A three-day ticket is $109, just $10 more than the two-day version. Want unlimited visits? Spring for the Silver Pass at $139, one of three new season pass options in 2022.
Visit at off-peak times and seasons
Dollywood "Insiders," who offer advice on navigating the park, say to visit at times like these:
Opening time. Beat the crowds by arriving when the gates open.
Midweek. Wednesdays and Thursdays often have lighter crowds, unless it's a holiday period. Sites that track theme park crowds agree that midweek tends to have lighter attendance.
Rainy days. Unless there is lightning, rides usually still operate in the rain, plus you'll share them with a lot fewer people!
When others head home. If you're local, or you return to Pigeon Forge often, consider getting a season pass so you can pop in late afternoons and early evenings when crowds thin.
In winter or spring. Summer and fall tend to be peak seasons for visitors.
Use the Dollywood app
Download the park's app to find rides, restaurants, shows, and shops based on your location.
The app tracks rides' wait times in real-time. If you get separated from friends or family in your group, the app's Friend Finder helps you locate each other.