The Best 3 Dinner Shows in Pigeon Forge
Published Mar 29, 2021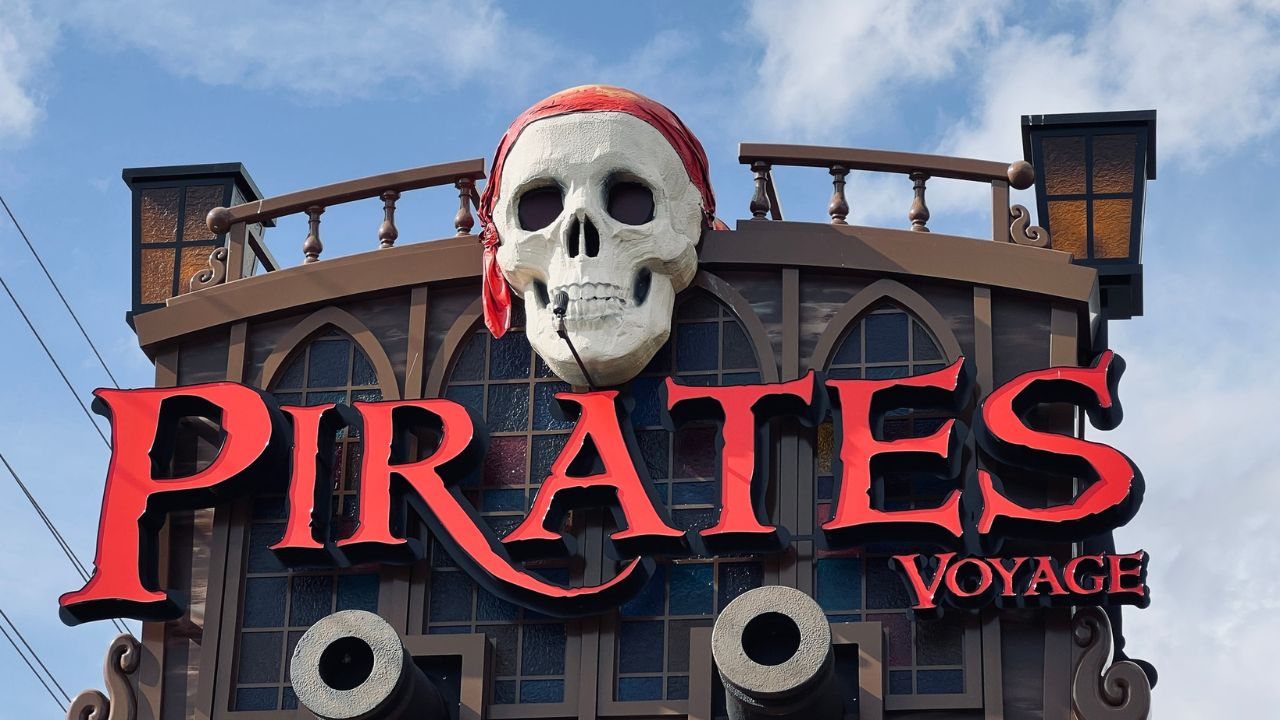 Delicious dinner plus a stirring show equals an unforgettable night out in Pigeon Forge. Take your pick of these great dinner shows, or see all three!
1. HATFIELD & MCCOY DINNER FEUD
Let the feudin' commence! Cheer on your favorite fighting clan, or just sit back and laugh at the crazy antics. Watch the legendary Hatfield and McCoy families as they sing, dance, and challenge each other in mighty feats of strength. You'll love the clean, country comedy the whole family can enjoy. The brand new swimming hole adds to the fun as diving dogs and wayward hillbillies end up in the drink--ask to sit in the "splash zone" if you dare.
When these folks say your Southern fare is "all you can eat," they mean it. You get mouth-watering fried chicken, pulled pork BBQ, buttery corn on the cob, mashed potatoes, homemade rolls, coleslaw, rich vegetable soup, and a special dessert. Your friendly server will keep the heaping helpings coming.
2. PIRATES VOYAGE
Eat hearty, matey! You'll need your strength for Pigeon Forge's swashbuckling adventure. Two pirate crews battle for treasure as swords clash and cannons boom. Never seen a pirate spin flaming swords? You will! Think mermaids are just myths? Watch them soar overhead on trapezes before executing graceful dives into the indoor lagoon. Pull for the Sapphire or Crimson crew and root for castaways who trick wicked Blackbeard.
A feast fills your belly while the show dazzles your eyes. Sip on creamy vegetable soup. Dig into sugar-cured ham, fried chicken, an herb-basted baked potato, sweet corn on the cob, tender biscuit, and flaky peach turnover. Stay refreshed with unlimited Coke, tea, or coffee.
3. DOLLY PARTON'S STAMPEDE
Walk into the 35,000-square-foot arena and you're transported to America's Great Plains in the Old West! Watch the Stampede's stars--32 magnificent horses--and embrace the Western spirit with dancing, singing, and expert riding. You'll grin at down-home comedy, and then get a tear in your eye at the patriotic musical tribute rounding out the rousing show. Be sure to stroll the Horse Walk before the show--you can snap photos with these gorgeous animals.
Feast on an herb-baked potato, corn, fresh biscuit, and scrumptious vegetable soup, served with your own whole rotisserie chicken and a hickory-smoked BBQ pork loin. Dessert is a surprise! Wash it down with unlimited Coke, tea, or coffee.
After the fun, go back to your cozy cabin. Reserve your Pigeon Forge vacation cabin today.