The Best Christmas Activities in the Smoky Mountains
Published Nov 9, 2020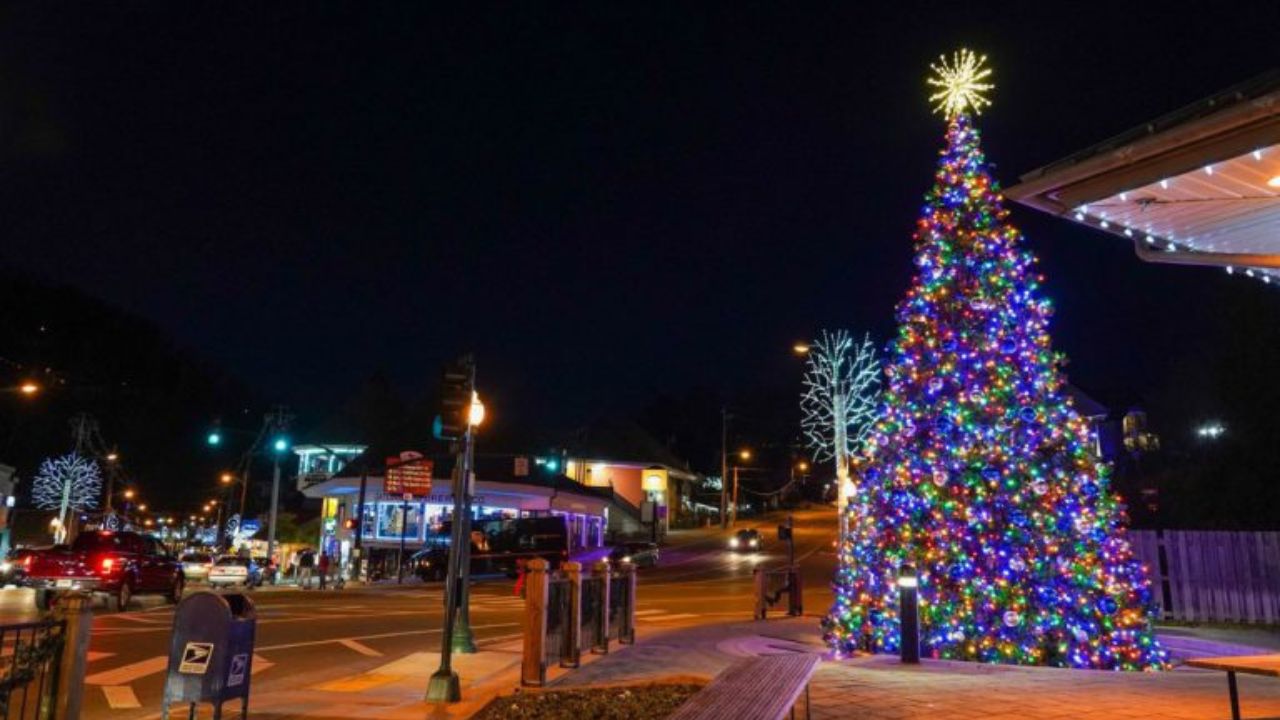 Our charming Smoky Mountains towns, Gatlinburg and Pigeon Forge know how to do a down-home Tennessee Christmas right. Traditional sights and sounds of the holidays surround you here, and we welcome you to join us for family-friendly celebrations, beautiful surroundings, relaxing shopping, and festive cabins.
COME CELEBRATE WITH US
Around here, holiday traditions matter—and an old-fashioned parade for all ages is a longtime tradition here! The Fantasy of Lights Parade rolls through Gatlinburg each December, with floats, familiar characters, and music galore. Can't get enough Christmas sparkle? The Winterfest celebration with lights, shows, music, and holiday displays runs from November into February throughout the area.
FIND THE PERFECT GIFTS
It's joyous to watch family and friends open presents you picked out just for them. Enjoy shopping as a relaxed experience here. For great gift shopping all year, browse at The Island in Pigeon Forge, with retail, boutique, and discount shops all in one place. The Island makes shopping festive during the holidays, with half a million lights, gorgeous trees, and Santa's workshop on site!
Walk into The Incredible Christmas Place in Pigeon Forge and you'll know it's Christmas Day, even if the calendar says July. This year-round Christmas specialty shop bursts with holiday gifts and décor, including personalized ornaments and stockings, jewelry, endless lights, and their signature themed tree decorations. You can dress an entire evergreen in your favorite theme, like Nutcracker, Jack Frost, Pets, Home of the Brave, and even Christmas Cabin!
Gatlinburg's Arts and Crafts Community brings together 100 traditional, local artisans to show and sell you their hand-crafted work in pottery, ceramics, wood, silver, fabric, paint, glass, and more. Visit these artisans in their workshops and bring home crafts inspired by the serene beauty of the Smokies.
RELAX IN A CABIN DECORATED FOR CHRISTMAS
At Christmas, the cozy comforts and holiday atmosphere of home are especially important. A rental cabin decorated for the holidays sets the scene perfectly for making treasured memories in your Smoky Mountains getaway. Browse through dozens of cabins where you'll open the door to find Christmas greenery, trees, lights, and other seasonal delights to make you feel right at home.
Christmas in a cabin lets you leave your worries at home and escape to the Smoky Mountains with your family. With less stress, you'll feel more joy in the holiday, and you'll have more time to focus just on your family. Experience Christmas with us.