The Top 7 Reasons to Visit Gatlinburg during Winterfest
Published May 21, 2022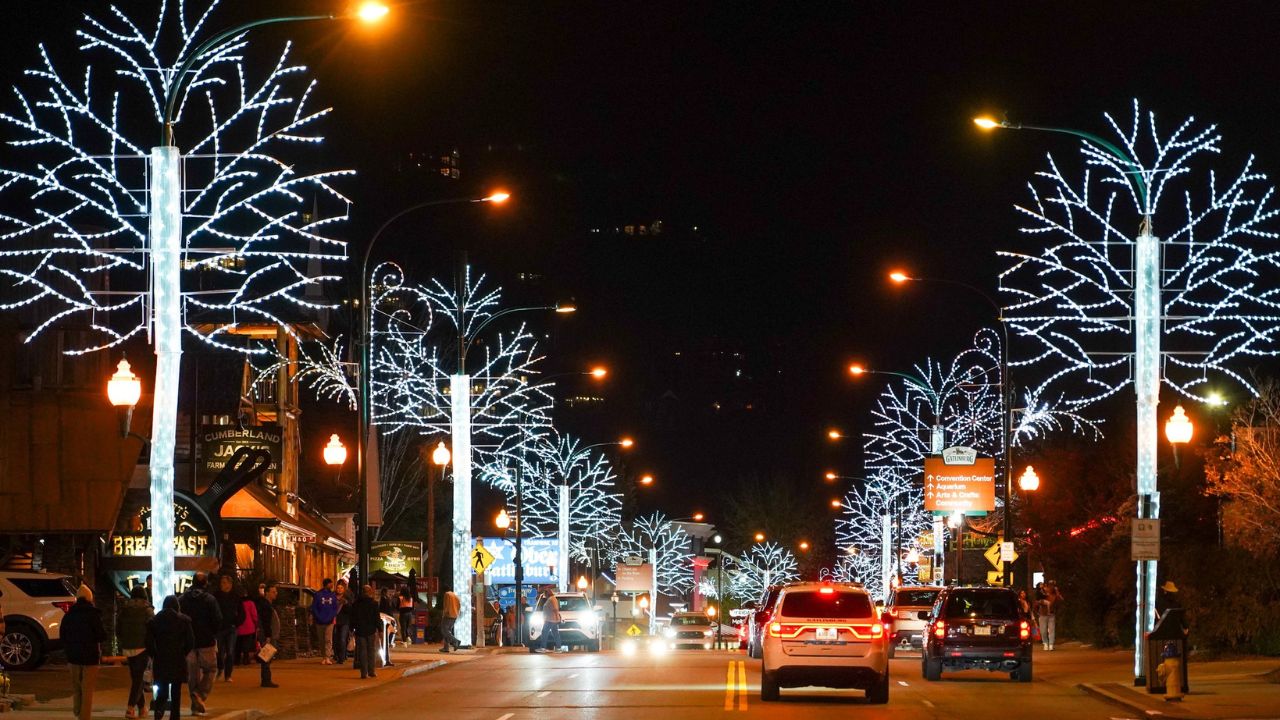 While Gatlinburg is a popular summer destination, it truly shines during the magical Winterfest season. With twinkling lights, festive celebrations, and a wide range of winter activities, Gatlinburg transforms into a winter wonderland that captures the hearts of visitors.
1. Dazzling Lights and Enchanting Decorations
During Winterfest, Gatlinburg illuminates with millions of dazzling lights and enchanting holiday decorations. The city's streets, parks, and buildings are adorned with festive displays, creating a whimsical and festive ambiance. Stroll along the downtown Parkway, witness the iconic Gatlinburg Space Needle shining brightly, and visit the stunning displays at the Gatlinburg Winter Magic Tunes & Tales event. These breathtaking light displays will leave you mesmerized and in the holiday spirit.
2. Gatlinburg Winter Magic Trolley Ride of Lights
Hop aboard the Gatlinburg Winter Magic Trolley Ride of Lights, a delightful experience that allows you to sit back, relax, and enjoy the magical scenery. This guided tour takes you through the streets of Gatlinburg, showcasing the impressive light displays while providing interesting facts and stories about the area's history and traditions. It's a fantastic way to immerse yourself in the festive atmosphere and see the city come alive with lights.
3. Festive Events and Celebrations
Winterfest in Gatlinburg offers a variety of exciting events and celebrations that cater to all ages. From parades and concerts to arts and crafts shows, there's something for everyone. Don't miss the Gatlinburg Chili Cookoff, where you can sample delicious chili recipes from local restaurants, or the Great Smoky Christmas Arts & Crafts Show, where you can find unique holiday gifts handcrafted by skilled artisans. These events add an extra layer of enjoyment to your winter getaway.
4. Outdoor Winter Adventures
The Great Smoky Mountains National Park is a playground for outdoor enthusiasts, and winter is no exception. Embrace the snowy landscapes and embark on thrilling adventures such as skiing, snowboarding, snow tubing, and ice skating. Ober Gatlinburg, the area's premier winter sports destination, offers a wide range of activities for all skill levels. Whether you're a beginner or an experienced winter sports enthusiast, the Smoky Mountains provide a breathtaking backdrop for your outdoor winter adventures.
5. Cozy Cabin Retreats
Gatlinburg is known for its charming cabin rentals, and they become even more inviting during Winterfest. Imagine snuggling up by the fireplace with a warm cup of cocoa while surrounded by picturesque snowy scenery. Cozy cabin retreats provide the perfect home away from home, allowing you to relax and unwind after a day of exploring. Many cabins feature amenities such as hot tubs and game rooms, enhancing your winter getaway experience.
6. Holiday Shopping
Winterfest in Gatlinburg is a shopper's paradise, offering an array of unique boutiques, galleries, and specialty shops. Find the perfect holiday gifts for your loved ones as you browse through handmade crafts, local artwork, homemade candies, and more. The Gatlinburg Village Shops and The Village Shops offer a charming atmosphere for leisurely shopping, while the Gatlinburg Arts & Crafts Community showcases the talents of local artisans.
7. Gatlinburg SkyBridge
No trip to Gatlinburg is complete without a visit to the iconic Gatlinburg SkyBridge. As the longest pedestrian suspension bridge in North America, it provides breathtaking views of the surrounding mountains and valleys. During Winterfest, the SkyBridge is adorned with festive lights, creating a stunning sight. Walking across the bridge and taking in the panoramic views is an unforgettable experience that will leave you in awe.
From the mesmerizing light displays and festive events to the exhilarating outdoor adventures and cozy cabin retreats, there are countless reasons to visit Gatlinburg during this magical season. Immerse yourself in the holiday spirit, create unforgettable memories, and embrace the beauty of the Great Smoky Mountains during Winterfest. Plan your trip to Gatlinburg this winter and discover the charm and wonder of this delightful destination.