Top 5 Pottery Makers in Gatlinburg and Pigeon Forge
Published Sep 11, 2023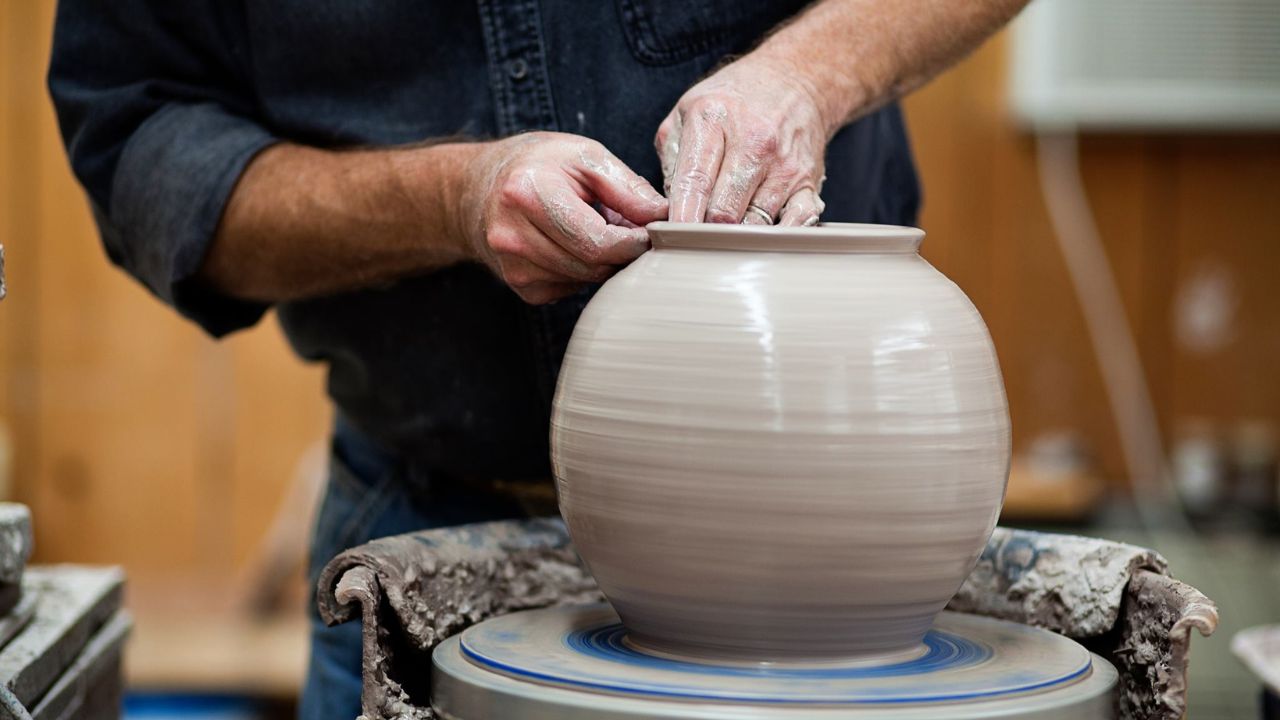 Handmade pottery is a Smoky Mountains tradition. As beautiful as it is useful, pottery is the perfect gift for your family and friends or for yourself! Add a pottery visit to your Gatlinburg and Pigeon Forge vacation and discover true craftsmanship.
1. Old Mill Pigeon River Pottery
Potters have worked at this riverside location, by Pigeon Forge's historic Old Mill, for more than 70 years. Today, Pigeon River Pottery carries on the tradition, using an authentic, antique clay recipe. The pottery's wares include not only cookware, bakeware, dinnerware and mugs but also unusual pieces such as bacon cookers, bread bakers, apple bakers and chicken cookers, all specially shaped for their specific jobs.
2. Alewine Pottery
Three generations of the Alewine family create nationally recognized pottery. Watch the potters at work, then take home handmade treasures, from mugs and pitchers to bakeware, cookware, jars, lamps and luminaries. The Leaf Collection and Appalachian Collection evoke the colors and textures of the Smokies. Plan to sit a spell in the rocking chairs on the porch and listen to live music at the Gatlinburg shop.
3. Buie Pottery
Local potter Buie says she's been "having fun making dirt look good" since 1982. Buie Pottery features baking and serving pieces, dinnerware, bathroom sets, vases and jugs, and kitchen storage pieces like canisters and paper plate holders. Shop Buie's collections by colors, patterns or textures to find the ideal fit with your home decor.
4. Judy Jones Pottery
Each Judy Jones creation is formed, thrown and painted entirely by hand. The result is a wide range of unique pieces including dinnerware sets, vases, coffee cups, pots, bird feeders, oil lamps and much more. Jones's pottery collections reflect nature themes including black bears, mountain dogwood blossoms, and native Smokies birds.
5. Fowler's Clay Works
Create your own unique souvenir of the Smokies. Fowler's Clay Works offers make-a-mug or make-a-pot workshops for beginners. Prefer to shop? Fowler's crafts mugs, travel mugs, shot glasses, cookware, bakeware, luminaries and more, like their delightful Santa Claus mug. Choose which colorful glaze options you want on custom pieces. You can watch the potters at work, too.
It's easy to tour potteries and artisan workshops when you stay in a cabin close to both Gatlinburg and Pigeon Forge. Colonial Properties Cabin and Resort Rentals has your dream cabin in the right location. Browse our listings and plan your getaway now.