Top 6 Scenic Lookouts and Overlooks in the Smoky Mountains
Published Sep 12, 2023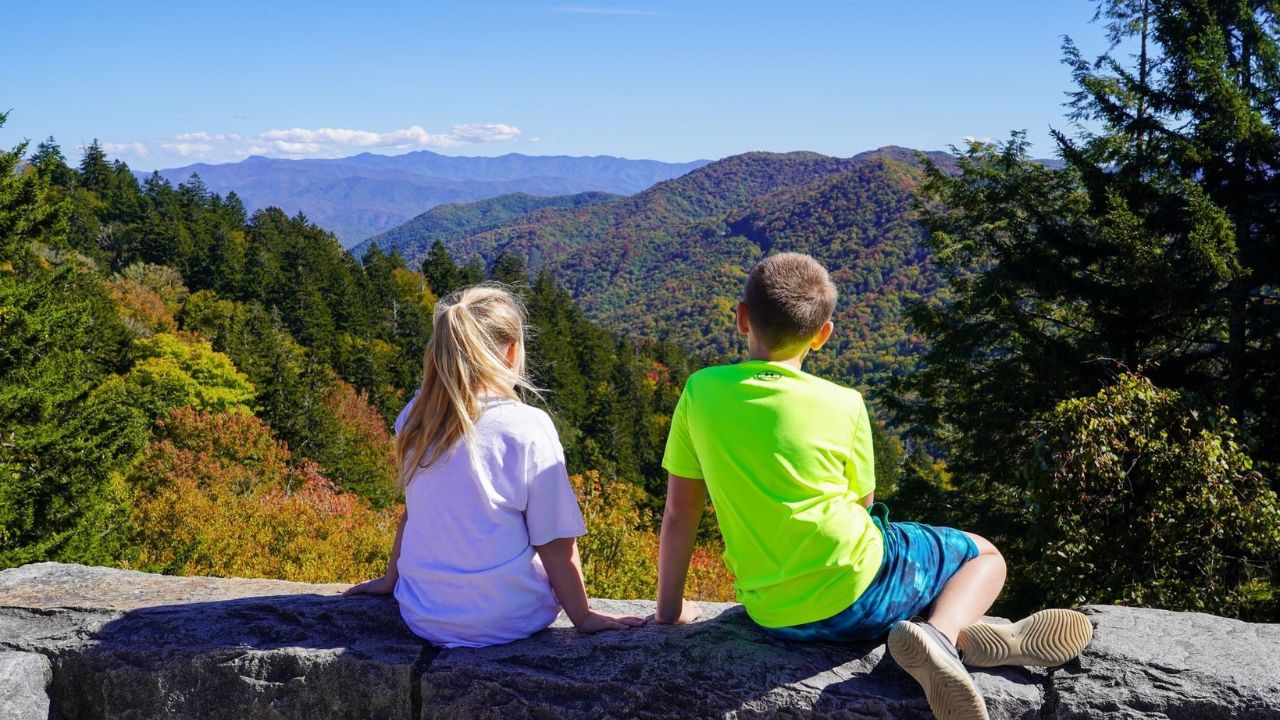 The Smoky Mountains draw visitors to see stunning views of imposing peaks, wooded slopes and gentle valleys. With beauty around every bend, how do you choose the best viewing spots? We recommend these great locations.
1. Clingmans Dome
Clingmans Dome is the highest point in the national park. From the observation tower, views on a clear day can reach up to 100 miles (though most days, the maximum is around 20 miles). Drive to the tower parking lot, then park and walk the steep, paved path to the tower.
2. Look Rock
Located just off the Foothills Parkway, the paved, easy trail to Look Rock Tower is less than one mile round trip. Take the ramp to the viewing platform, where on clear days you can see as far as 40 miles with a 360-degree view. This is a family-friendly overlook where strollers or wheelchairs can access the entire trail and viewing platform.
3. Carlos Campbell Overlook
For an easy-to-reach scenic spot, try Carlos Campbell Overlook, just off Newfound Gap Road only 15 minutes from Gatlinburg. You're positioned to look along a valley, with the dramatic peak of Mount LeConte looming at the valley's end. Thanks to dense forests, this overlook is especially vivid when autumn colors emerge.
4. Ben Morton Overlook
Another stop along Newfound Gap Road, Ben Morton Overlook, faces west, making this an ideal place for sunset views. If a photo op of mountain silhouettes against a gold and orange sunset thrills you, this is the spot of your photographer dreams.
5. Gatlinburg Scenic Overlook
See Gatlinburg against a backdrop of mountain ridges, at this overlook along the Gatlinburg Bypass. Have fun picking out features in town far below you, like the 400-foot-tall Gatlinburg Space Needle and the Anakeesta theme park.
6. Newfound Gap
Newfound Gap is the lowest driveable pass through the Smokies–yet it's still a mile high. Drive along scenic Newfound Gap Road, then park at the Gap for breathtaking views. Find Rockefeller Memorial, a stone platform where you can gain unimpeded views of mountain ridges stretching along the horizon.
Did you know that you can pick a cabin rental based on the kind of view you love best? Whether you prefer a mountain view or river view, want to be tucked into woods or perched on a hillside, we've got the perfect Smokies cabin for you. Browse our cabin listings now!