What to Expect at the Crazy Mason Milkshake Bar in Gatlinburg
Published Jul 6, 2021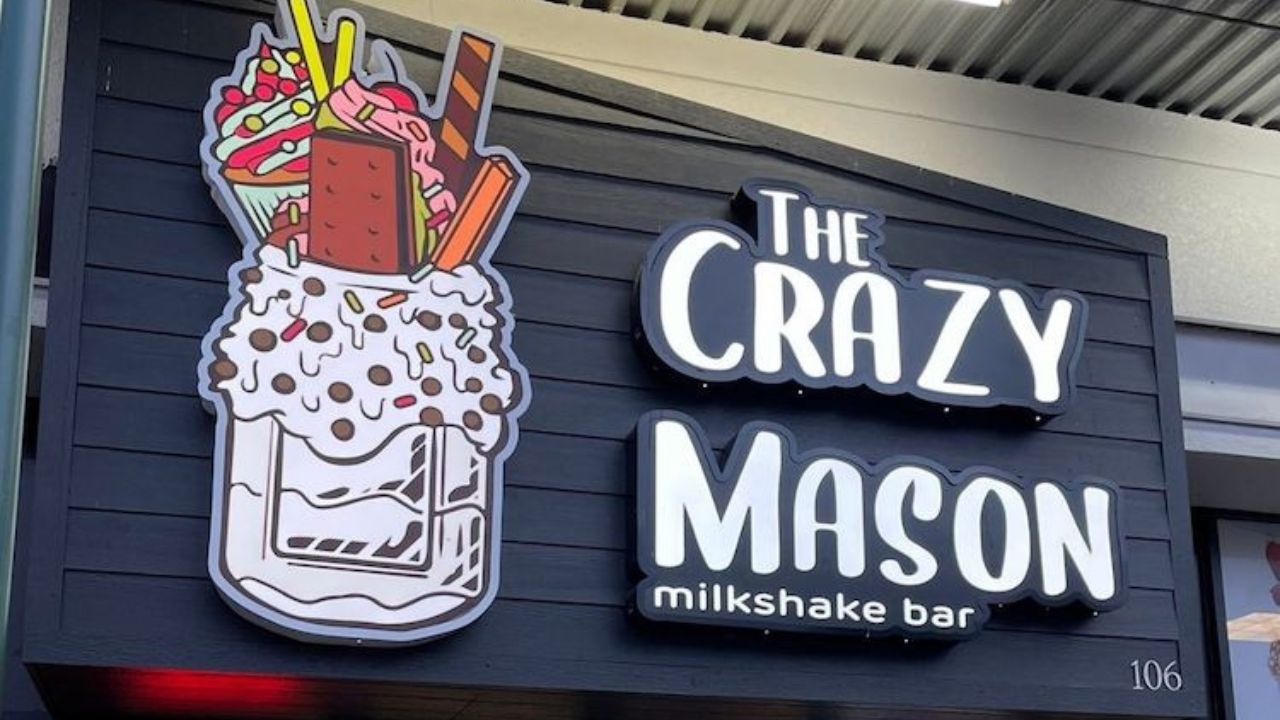 Say hello to Gatlinburg's destination for unique sweet treats! You've never had a milkshake like the ones at the Crazy Mason Milkshake Bar. Stacked high with much more than ice cream, these colorful, show-stopping shakes feature mounds of cookies, cakes, candies, and more. Check out what you'll find at the Crazy Mason Milkshake Bar.
(MILK)SHAKE UP YOUR TASTE BUDS
Signature shakes come in a classic Mason jar. Choose a luscious ice cream for your base, with a swirl of rich sauce like caramel, fudge, marshmallow, or strawberry. The jar's rim gets a dip in scrumptious sticky stuff like peanut butter, cream cheese, or buttercream frosting. Then it's rolled in your choice of candies, sprinkles, and flavored sugars.
"Toppings" can't begin to describe the elaborate treats crowning these milkshakes! Brownies, cookies, cannoli, pretzels, cheesecake, cupcakes, donuts all take starring roles on top of your milkshake, floating on whipped cream, with candy, fruit, and more.
Have your camera ready to capture these amazing shakes! Try shakes like Muffin But Blueberry, Salty But Sweet (with pretzels and popcorn), or You Gotta Be Puddin' Me (a banana pudding-themed shake). The combos are endless.
"CRAZY BOMBS"
This isn't the ice cream sandwich you remember from childhood! You get your choice of ice cream nestled between two chocolate chip cookies, then rolled in a crunchy topping.
Imagine Brownie S'mores ice cream rolled in crushed Reese's Pieces, or Cookies 'n' Cream ice cream rolled in crushed Heath Bar or mint sprinkles. With toppings like breakfast cereals, sprinkles, chocolate chips, and crushed candies, you can create crazy explosions of flavor.
WAFFLES WILL WOW YOU
A crispy waffle makes a perfect foundation for a three-scoop sundae. The Crazy Mason Milkshake Bar serves up five kinds of waffle sundaes including a chocolate-peanut butter sundae, a classic banana split with strawberries, and a "turtle" waffle sundae bursting with pecans and caramel.
Crave a sundae without the waffle? No problem. Good old sundaes and classic shakes are all here too!
DESSERTS GALORE
Love baked goods even more than ice cream? You can order the "topping" treats as desserts without the shakes, bombs, or sundaes! Cinnamon rolls, pecan pie, brownies, cheesecake, banana bread, apple pie: The Crazy Mason Milkshake Bar serves them all and of course, can top them with ice cream.
Satisfy your sweet tooth, then head back to your vacation cabin to dream about the flavors you'll try on your next milkshake run. Book a Gatlinburg cabin today!