Top 8 Reasons to Own a Rental Cabin in Gatlinburg
Published Jun 25, 2022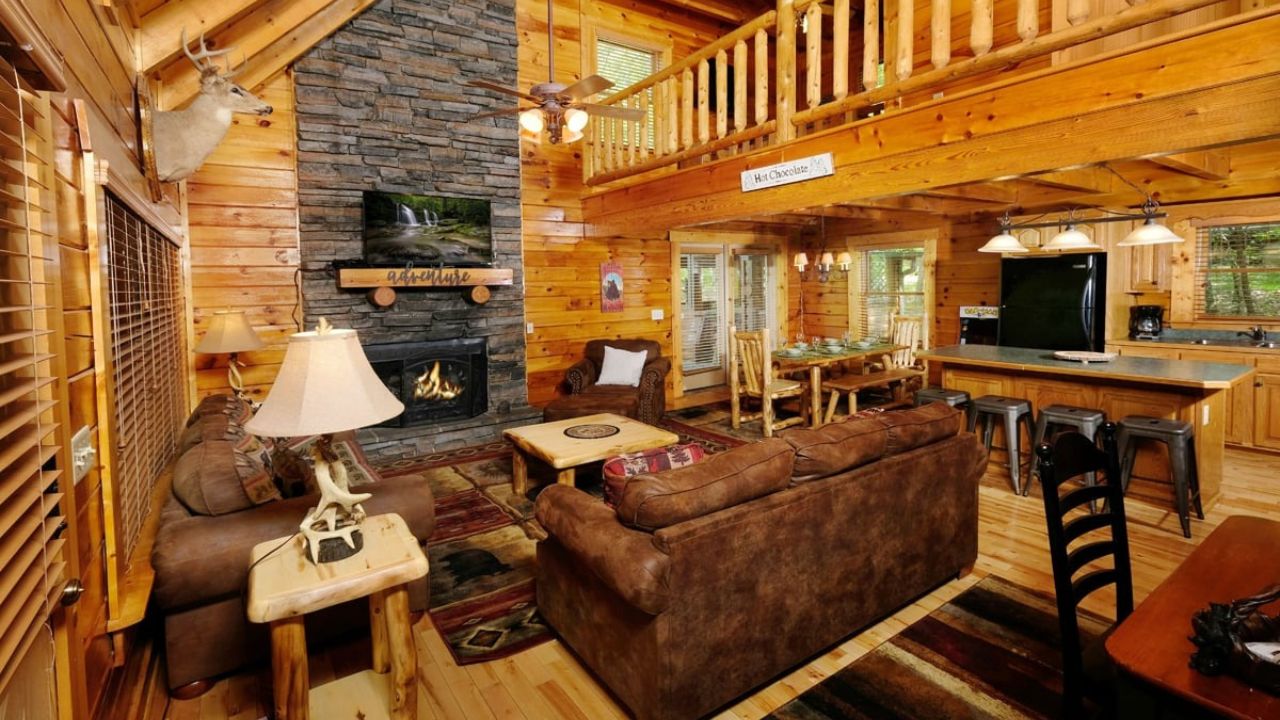 If you're searching for a solid real estate investment, look no further than Gatlinburg, Tennessee. Known for its breathtaking location at the doorstep of the Smoky Mountains, Gatlinburg offers numerous benefits for those considering ownership of a rental cabin. Here are the top eight reasons why owning a rental cabin in Gatlinburg is a smart move:
1. The Smoky Mountains are a Top Vacation Destination
Gatlinburg's proximity to the stunning Smoky Mountains makes it a highly sought-after vacation destination. Families from all over the country flock to this area to revel in the natural beauty and explore the multitude of attractions available.
2. Centrally Located
Situated within an easy drive from major cities like Atlanta, Nashville, and Charlotte, Gatlinburg offers convenience and accessibility. This advantageous location ensures a steady stream of visitors throughout the year.
3. Abundance of Things to Do
Gatlinburg provides an array of activities to suit every interest. From hiking and biking trails that traverse the picturesque landscape to an array of shopping and dining experiences, there is no shortage of entertainment for visitors of all ages.
4. High Demand for Rental Cabins
Due to the popularity of the Smoky Mountains as a vacation destination, rental cabins in Gatlinburg are in consistently high demand. This demand translates into a steady flow of bookings, ensuring a consistent revenue stream for cabin owners.
5. Great Return on Investment
Investing in a rental cabin in Gatlinburg offers a promising return on investment. With the high demand for accommodations in the area, owners can expect healthy returns and the potential for long-term financial growth.
6. Year-Round Appeal
While Gatlinburg experiences peak tourism during the summer months, it remains a sought-after destination throughout the year. The winter season, with its enchanting snow-covered landscapes and festive holiday atmosphere, attracts visitors who yearn for a cozy mountain retreat.
7. Appreciation in Cabin Values
As the popularity of the Smoky Mountains and Gatlinburg continues to grow, the value of rental cabins in the area tends to appreciate. This appreciation adds to the long-term financial benefits of owning a cabin in Gatlinburg.
8. Income Generation Opportunities
Owning a rental cabin in Gatlinburg presents an excellent opportunity to generate passive income. By leveraging the high demand and steady flow of visitors, cabin owners can enjoy a reliable source of revenue while benefiting from the flexibility of renting their property on a short-term basis.
Gatlinburg, Tennessee, offers a compelling package for real estate investors. With its central location, diverse range of activities, high demand for rental cabins, potential for property appreciation, and year-round appeal, owning a rental cabin in Gatlinburg presents an enticing investment opportunity. If you're looking to maximize the potential of your investment, it is worth considering the services of a vacation rental management company. To learn more about the most exciting and rewarding vacation rental management company in Gatlinburg, contact our Owner Success Team at 865-365-0240 today!