Why It's Important to Have an Enticing Vacation Rental Description
Published Sep 14, 2022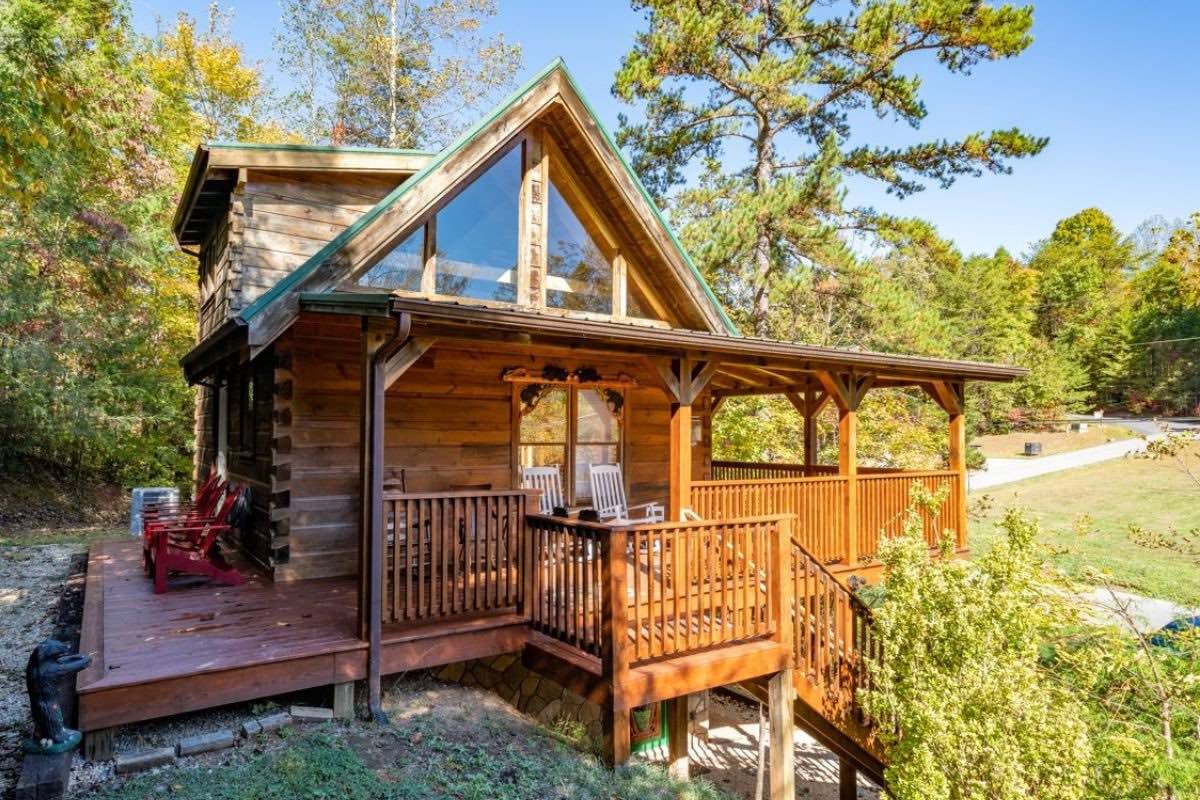 What makes a successful vacation rental listing? Eye-catching photos will draw people in, but the written description convinces them that your property is the right one. These three key reasons explain why a well-crafted report attracts guests.
1. SETS YOUR RENTAL APART

What makes your cabin unique compared to others for rent around it? The description is your shot at making your rental stand out. A top-notch description doesn't merely list the property's amenities, it helps guests picture themselves enjoying those amenities.
Start with the most unusual features, ones not every cabin can boast. Is there a movie theater room? Talk about its plush chairs and high-end video system, and suggest a movie marathon. Did you invest in a pool? Their rarity in rental cabins means your description should lead with that private pool and the hours of fun guests can expect.
Even the cabin's standard features should be part of a bigger vacation picture. For instance, the best description doesn't just say there's a deck–it depicts the view from the deck, invites the reader to luxuriate in the hot tub, or suggests the deck is ideal for quiet reading. Does your current description give guests a story starring them?
2. ATTRACTS THE RIGHT GUESTS

A description should be aimed at guests for whom your cabin is the perfect fit if you have features that appeal to particular kinds of vacationers, play up those features.
What will draw a family with kids? Talk about the fun bunk beds and how close the cabin is to Dollywood. What about a couple on a getaway? Point out the romantic fireplace and the jetted tub. Is your property close to the ski resort in Gatlinburg or the stage shows in Pigeon Forge? Note how your cabin makes a good home base for playing winter sports or soaking up live entertainment.
3. Gives Guests Confidence
Renting a vacation cabin is a leap of faith. Guests are staking their vacation budget on your listing's thoroughness and detail.
Your cabin's description should anticipate questions. List beds' sizes, linens provided, the pet policy, and the distance to grocery stores. Point out the washer and dryer and the parking spaces. These aren't exciting details, but they let guests know you've thought of everything.
Ask us how Colonial Properties Cabin & Resort Rentals can craft a vacation rental description to attract more guests to your property.