Top 8 Reasons Gatlinburg is a Good Short-Term Rental Market
Published Oct 20, 2023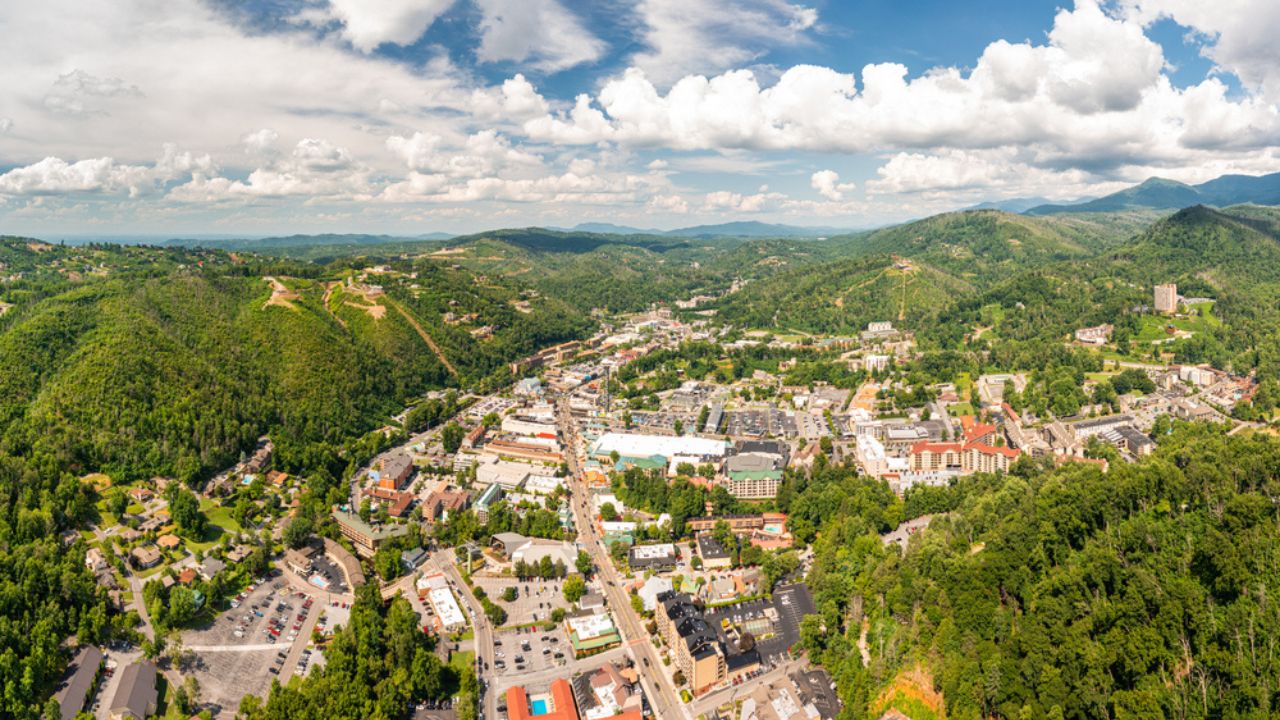 Gatlinburg is a charming town in Tennessee that has become increasingly popular as a short-term rental market. The breathtaking scenery, outdoor adventures, and a vibrant community make it an attractive destination for tourists and investors alike. If you're considering investing in a short-term rental property, Gatlinburg should be at the top of your list. In this blog post, we'll explore the top 8 reasons why Gatlinburg is an excellent short-term rental market.
1. Stunning Natural Beauty
Gatlinburg's primary draw is its proximity to the Great Smoky Mountains National Park. The mesmerizing mountain views, lush forests, and abundant wildlife make it an ideal location for nature enthusiasts and outdoor adventurers. Short-term rental properties with mountain views are in high demand, providing a substantial ROI for property owners.
2. Year-Round Tourism
Gatlinburg's allure isn't limited to just one season. Visitors flock to the area throughout the year to enjoy skiing in the winter, hiking and wildlife viewing in the spring and summer, and admiring the stunning fall foliage. This year-round appeal ensures a consistent flow of tourists and potential rental income.
3. Family-Friendly Attractions
Gatlinburg offers a plethora of family-friendly attractions, including Anakeesta, Ripley's Aquarium, and the Gatlinburg Space Needle. These attractions draw in families seeking short-term accommodations, making it an excellent market for those catering to this demographic.
4. Festivals and Events
Gatlinburg hosts a wide variety of festivals and events, from the Gatlinburg Craftsmen's Fair to the Gatlinburg Chili Cook-Off. These events attract thousands of visitors, creating prime opportunities for short-term rental property owners to capitalize on high-demand periods.
5. Strong Short-Term Rental Demand
The increasing popularity of platforms like Airbnb and Vrbo has led to a growing demand for short-term rental properties in Gatlinburg. Travelers often prefer the comfort and amenities of a chalet or cabin rental, making Gatlinburg an ideal destination.
6. Low Property Taxes
Tennessee has no state income tax, and property taxes are relatively low. This favorable tax climate can lead to more profit for property owners in Gatlinburg.
7. Easy Accessibility
Gatlinburg is easily accessible from major cities in the Southeastern United States. It's just a short drive from Knoxville and within a day's drive of many major metropolitan areas, making it a convenient destination for weekend getaways.
8. Strong Community and Supportive Regulations
Gatlinburg's community is known for its friendly and welcoming atmosphere. Additionally, the city has established regulations to ensure responsible property management. These regulations, such as occupancy limits and noise restrictions, help maintain the integrity of the community and the short-term rental market.
Gatlinburg offers a compelling investment opportunity for those looking to enter the short-term rental market. With its stunning natural beauty, year-round tourism, family-friendly attractions, festivals, and strong demand, it's no wonder why many investors are drawn to this charming town. The combination of low property taxes, easy accessibility, and a supportive community makes Gatlinburg an ideal destination for short-term rental property owners. If you're considering entering the short-term rental market, Gatlinburg should certainly be on your radar.