8 Unique Shops in Pigeon Forge
Published May 21, 2019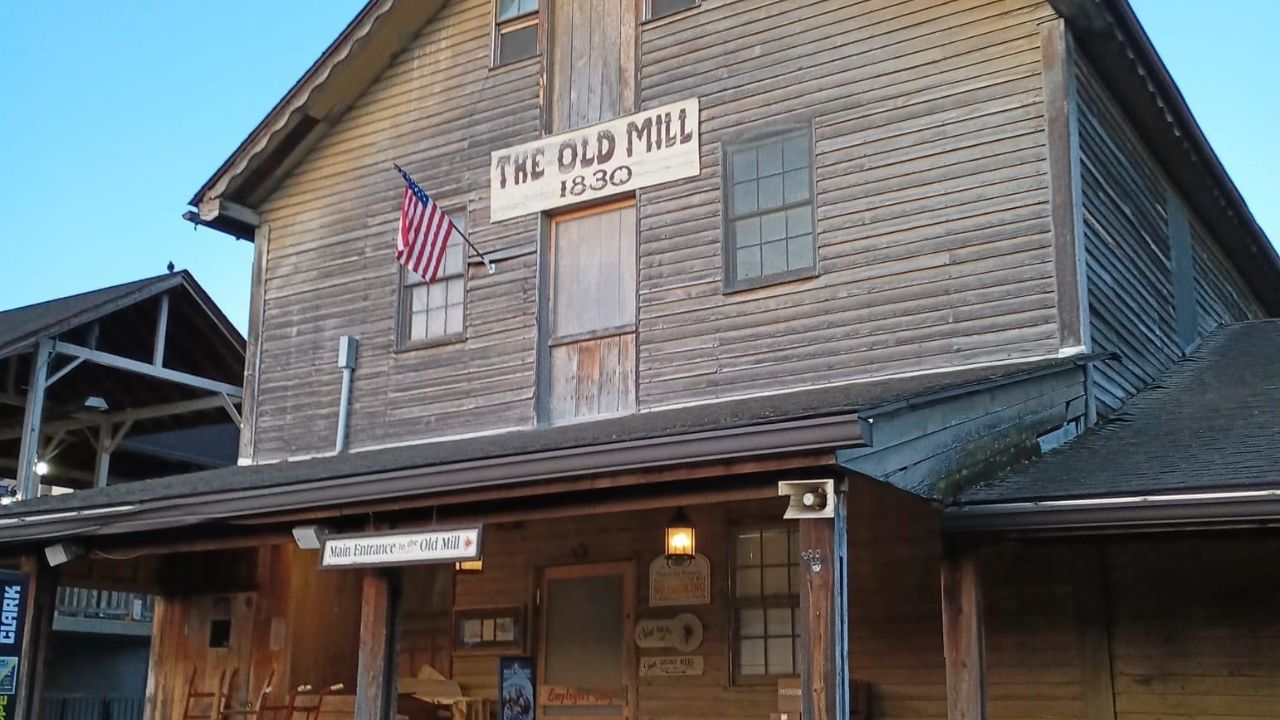 Nestled in the heart of the picturesque Smoky Mountains, Pigeon Forge is a charming town in Tennessee that offers a wide range of attractions for visitors. While it's well-known for its theme parks and outdoor adventures, Pigeon Forge also boasts a thriving shopping scene. From quirky boutiques to artisanal stores, this town has something for every shopper. In this blog post, we'll explore eight unique shops in Pigeon Forge that are sure to captivate your attention and leave you with delightful finds.
1. The Incredible Christmas Place
Step into a winter wonderland at The Incredible Christmas Place, the largest Christmas store in the South. With over 25,000 square feet of space, this enchanting shop features an extensive collection of ornaments, decorations, and gifts. Whether it's the middle of summer or the holiday season, you'll be transported to a festive realm brimming with cheer and whimsy.
2. The Old Mill General Store
For a taste of nostalgia, visit The Old Mill General Store. Housed in a historic building dating back to 1830, this shop showcases traditional Southern products, including stone-ground grains, freshly ground coffee, and delectable homemade treats. Browse through the charming array of preserves, sauces, and mixes, and take home a piece of Pigeon Forge's heritage.
3. Three Bears General Store
Animal enthusiasts and teddy bear lovers will be delighted by the Three Bears General Store. This unique shop is home to a wide range of plush animals, including a staggering selection of teddy bears. You can even stuff and dress your own cuddly companion to create a personalized keepsake. The store also features a petting zoo and an old-fashioned candy kitchen, making it a must-visit destination for families.
4. Smoky Mountain Cat House
For feline fanatics, the Smoky Mountain Cat House is a true paradise. This whimsical boutique specializes in all things cat-related, from art and décor to clothing and accessories. Find the purrfect gift for yourself or a fellow cat lover, and revel in the playful atmosphere that celebrates the charm and beauty of our feline friends.
5. The Day Hiker
Nature enthusiasts and outdoor adventurers should head straight to The Day Hiker. This specialty store offers a wide range of hiking gear, apparel, and accessories. Whether you're a seasoned hiker or a beginner, you'll find everything you need for your next exploration. From sturdy boots to high-quality backpacks, The Day Hiker has you covered.
6. The Incredible Toy Company
Let your inner child run wild at The Incredible Toy Company. This family-owned store is a treasure trove of unique and nostalgic toys. From classic board games and puzzles to interactive gadgets and collectibles, you'll find something to ignite your imagination. Take a trip down memory lane and relive the joy of childhood play.
7. The Island Trading Post
Located in The Island, a vibrant entertainment complex, The Island Trading Post is a one-stop-shop for unique souvenirs and gifts. This eclectic store offers a diverse range of merchandise, including handmade crafts, apparel, home décor, and local food products. With its lively ambiance and diverse selection, it's the perfect place to find a memento of your Pigeon Forge adventure.
8. Puzzled Etc.
Puzzled Etc. is a haven for puzzle enthusiasts and brain-teaser aficionados. This specialty store features an impressive collection of jigsaw puzzles, brain teasers, and games from around the world. Whether you're a beginner or an expert puzzler, you'll be captivated by the variety of challenges available. Step inside and let your mind unravel the mysteries.
Pigeon Forge's unique shops offer a delightful escape from the ordinary, allowing visitors to discover one-of-a-kind treasures and experiences. Whether you're seeking holiday cheer, local craftsmanship, outdoor gear, or quirky gifts, these eight shops have something for everyone. So, the next time you find yourself in Pigeon Forge, be sure to explore these hidden gems and indulge in the shopping delights that await you. Happy shopping!