Does it Snow in Gatlinburg?
Published Jan 22, 2019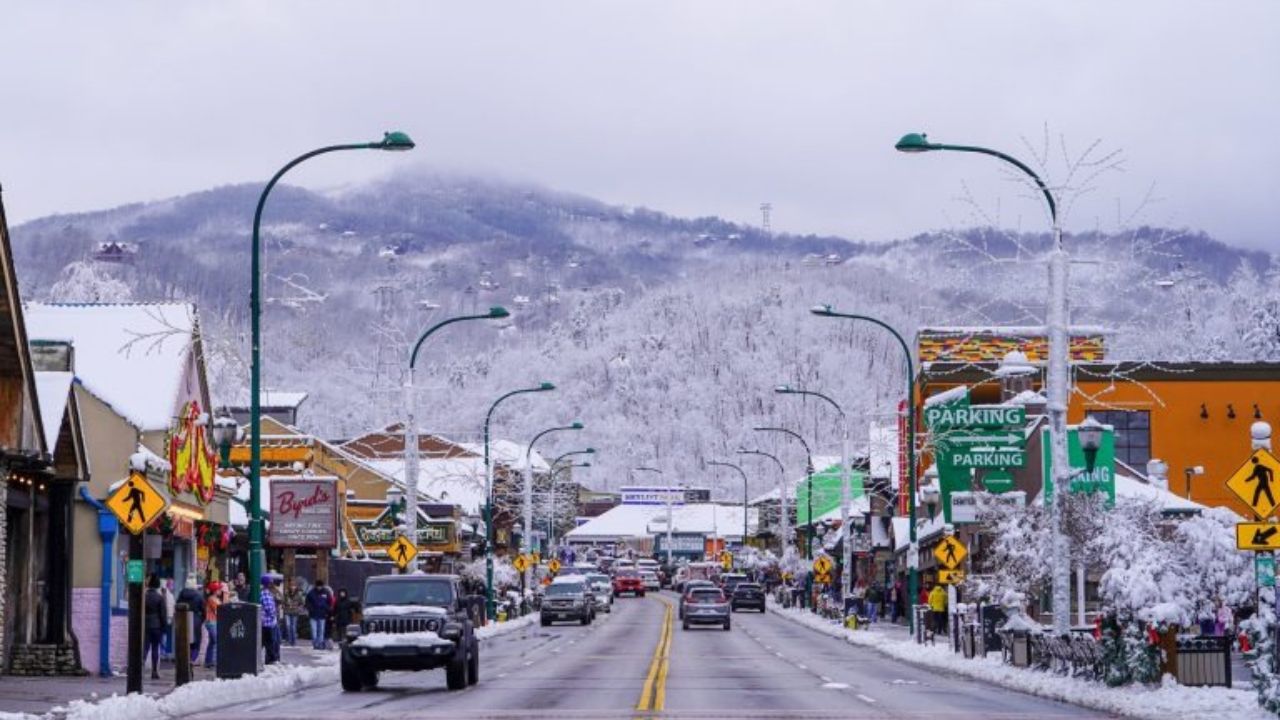 If you're planning a winter getaway to Gatlinburg, Tennessee, you may be wondering if it snows there. The answer is a resounding "Yes!" Although Gatlinburg typically receives less snow compared to the surrounding mountains, it still experiences beautiful wintry scenes from time to time. A visit during an unusually snowy winter can reward you with a few inches of the white stuff, creating a picturesque ambiance. With well-maintained roads and sidewalks, the city ensures that you can enjoy the snow safely. Waking up to pristine snowfall in the Great Smoky Mountains is a magical experience you won't want to miss.
Snowfall Averages
From December to early April, Gatlinburg, Tennessee, receives an average of 9 inches of snow annually. Let's explore the snowfall patterns by month to help you plan your visit accordingly.
December
December serves as the kickoff month for snowfall in Gatlinburg. While the city itself may not see much snow, higher elevations like Ober Gatlinburg and the Great Smoky Mountains National Park offer opportunities for snowy adventures. On average, Gatlinburg receives around 1 inch of snow in December.
January
January is undoubtedly the prime month to witness snowfall in Gatlinburg. With winter firmly embracing the region, January experiences higher snowfall amounts compared to other months. On average, Gatlinburg receives over 4 inches of snow in January, creating a winter wonderland for visitors to enjoy.
February
February ranks as the second most likely month for snow in Gatlinburg. Although snowfall totals are slightly lower compared to January, with an average of around 2 inches, there's still a good chance of witnessing snow-covered landscapes during this time.
March
March can surprise visitors with snowfall due to Gatlinburg's diverse terrain. On average, the city receives 1 inch of snow during this month. So, even as winter transitions into spring, the chance to encounter snowflakes is still present.
April
While less common, it's not unheard of to witness snowfall in Gatlinburg during April, particularly in the early part of the month. On average, the city sees less than an inch of snow in April. However, keep in mind that this is the tail end of the winter season, so the probability of snow diminishes as spring takes hold.
Experiencing Snow in Gatlinburg, Tennessee
Although Gatlinburg averages only 9 inches of snow annually, those in search of more substantial snowfall can venture into the Great Smoky Mountains National Park. Journeying along Newfound Gap Road will lead you to higher elevations where snowfall amounts can reach nearly 70 inches during the winter months. It's the perfect destination for those craving a true winter wonderland experience.
Visiting Gatlinburg during December or January provides the best opportunity to embrace the magic of a snowy landscape. The town is adorned with Christmas lights and decorations, and numerous festive events take place throughout the month. Imagine snuggling up in a cozy cabin rental, watching snowflakes fall gently from the sky—this is the essence of a winter getaway in Gatlinburg.
Gatlinburg, Tennessee may receive less snow than its neighboring mountains, but it still offers a chance to experience the beauty of winter. From December to early April, Gatlinburg averages 9 inches of snow annually, with January being the month of highest snowfall. Whether you're exploring the city's winter charm or venturing into the Great Smoky Mountains National Park for a snowy adventure, Gatlinburg promises a delightful winter wonderland experience. Don't hesitate—come and immerse yourself in the enchantment of snow-covered landscapes in the heart of the Smoky Mountains!