Enjoying Longer Summer Days in Gatlinburg
Published May 1, 2021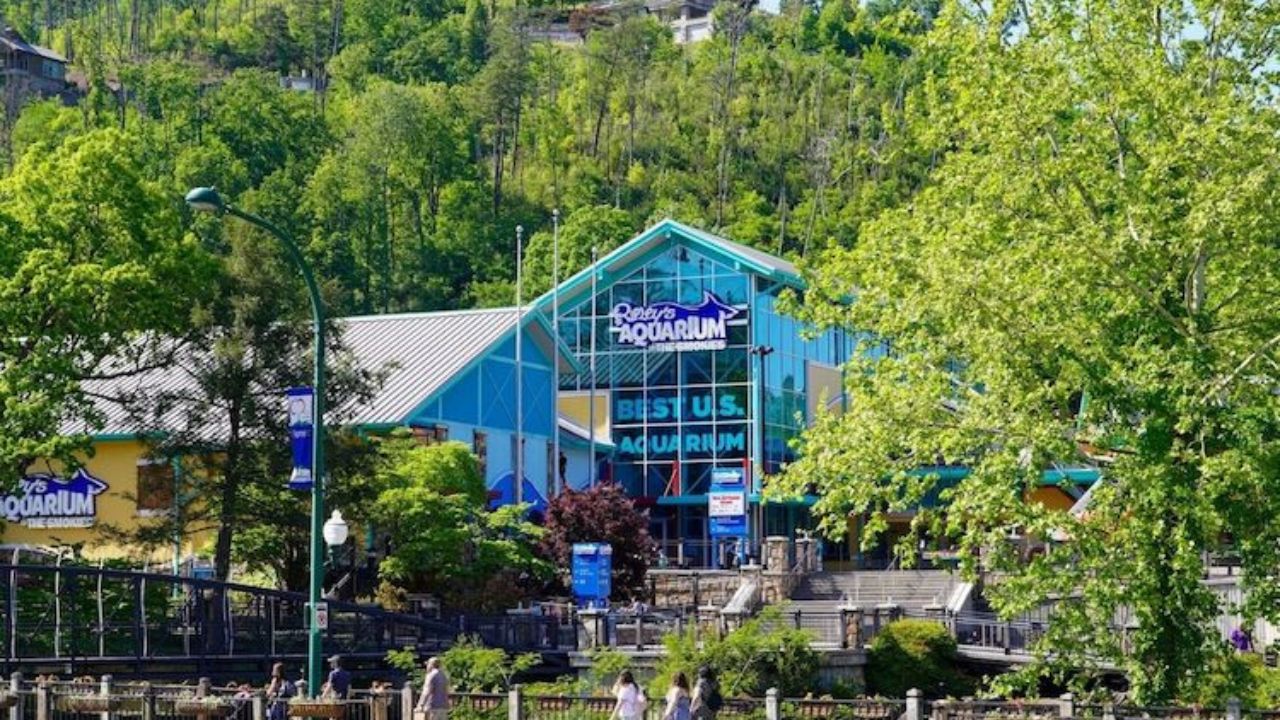 From May into August, Gatlinburg gets an average of 14 or more hours of daylight each day. Use those longer summer days to create extra memories on your Gatlinburg vacation. Try these unforgettable outings.
1. THE SPACE NEEDLE
Watch from above as long dusky hours give way to night, and the town begins to sparkle! Ascend 400 feet above Gatlinburg to reach the top of the iconic Space Needle. The Space Needle stays open until midnight. The 360-degree views are spectacular, and there's a bonus--exhibits giving you the Needle's own perspective on Gatlinburg's and the Smokies' fascinating histories. The Needle is also home to a lively games arcade and the Iris Theater, hosting the Impossibilities magic and mind-reading show.
2. GATLIN'S MINI GOLF
Outdoor mini-golf is an ideal way to relish longer days. Gatlin's Fun Center has two award-winning courses where each hole tells you the story of Gatlinburg's history. Gatlin's stays open until at least 10 each night--later, if folks are eager to play, and as late as midnight in the height of summer! Check out the laser tag, escape room games, and more at Gatlin's, too.
3. ROWDY BEAR MOUNTAIN ADVENTURE PARK
The "world's first mountain glider" stays open late on long summer evenings for you to experience the thrill! Rowdy Bear Mountain's unique glider suspends you solo beneath a single track for a coasting, gliding, flying experience like a zip line combined with a roller coaster and a hang glider. Rowdy Bear also features an alpine coaster where you control your own speed on an exciting downhill trip through the Tennessee twilight.
4. OLE RED GATLINBURG
Instead of heading back to your cabin after dinner, stay in town on a long summer day and enjoy live music at Ole Red Gatlinburg. Performers take the stage throughout the day, including late afternoon and early evening shows, so you're sure to catch an up-and-coming country act almost any time! Ole Red's entrees, burgers, appetizers, and drinks will keep your family's bellies full while the musicians keep their ears happy. You're on vacation--don't run home to bed so soon!
5. DOWNTOWN DISTILLERIES
Three moonshine distilleries are just minutes from each other in downtown Gatlinburg. Spend some of your extra daylight strolling between them, creating your distillery walking tour with stops for tastings! Ole Smoky Moonshine offers flavors including Apple Pie and Butter Pecan. At Sugarlands Distilling Co., try Peanut Butter and Jelly moonshine or Maple Bacon flavor.
Take home your own moonshine to a comfortable vacation cabin--book yours today.