Every Day is Christmas in Pigeon Forge at The Incredible Christmas Place
Published Mar 17, 2020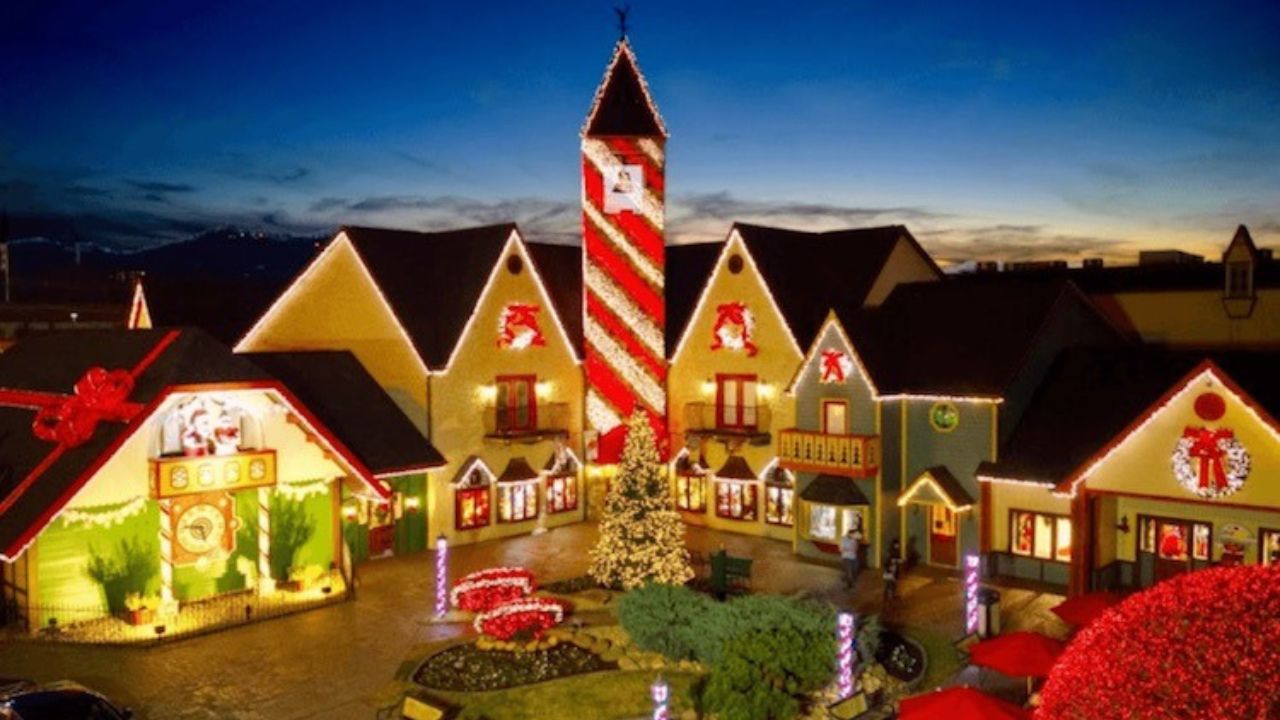 Imagine a place where the holiday spirit never fades, where twinkling lights and the scent of fresh pine fill the air, and where Christmas joy can be experienced all year round. Welcome to The Incredible Christmas Place in Pigeon Forge, Tennessee! This enchanting destination brings the magic of the holiday season to life, regardless of the date on the calendar. Join us as we explore this festive wonderland and discover why every day is Christmas in Pigeon Forge.
A Festive Wonderland
From the moment you step foot into The Incredible Christmas Place, you'll be transported into a world of holiday enchantment. The store is a sprawling, 32,000-square-foot space that is nothing short of a winter wonderland. It is packed to the brim with everything you could possibly need to create a magical Christmas experience in your own home. With over 80 themed Christmas trees, a vast selection of ornaments, wreaths, garlands, and unique decor items, you'll find inspiration and delight around every corner.
Endless Variety
One of the most remarkable aspects of The Incredible Christmas Place is the sheer variety of Christmas merchandise available. Whether you're looking for traditional or contemporary decorations, religious or whimsical ornaments, or even collectibles from popular movies and characters, this place has it all. Their impressive selection ensures that everyone, regardless of their personal style or preferences, will find something to make their holiday season truly special.
Holiday Inspiration
The Incredible Christmas Place is not just a store; it's a place where you can discover endless holiday inspiration. The professionally decorated themed trees throughout the store offer creative ideas and showcase different decorating styles. You can explore traditional red and green motifs, sparkling silver and gold displays, rustic country charm, and much more. It's the perfect place to gather ideas and bring your own vision of Christmas to life.
Christmas All Year Round
One of the most magical aspects of The Incredible Christmas Place is the fact that it celebrates the spirit of Christmas every single day of the year. Regardless of the season, you can step into this delightful store and experience the joy and wonder of the holiday season. It's a place where you can escape the stresses of everyday life and be immersed in the magic of Christmas, no matter when you visit.
Beyond the Store
While The Incredible Christmas Place is a destination in itself, Pigeon Forge offers even more holiday-themed attractions and experiences. From dazzling light displays to festive shows, there's no shortage of ways to embrace the Christmas spirit. Visit Dollywood, the renowned theme park that transforms into a winter wonderland during the holiday season, or take a ride on the Pigeon Forge trolley tour to admire the magical Christmas lights throughout the city.
If you're a Christmas enthusiast or simply someone who loves the warm and joyful feeling of the holiday season, The Incredible Christmas Place in Pigeon Forge is a must-visit destination. With its enchanting atmosphere, vast selection of decorations, and year-round celebration of Christmas, this place will fill your heart with holiday cheer. Whether you're shopping for unique ornaments, seeking inspiration for your own Christmas decor, or just looking for a magical experience, The Incredible Christmas Place has everything you need to make every day feel like Christmas.