Local Flavors: Pigeon Forge Restaurants You Must Try
Published Nov 18, 2023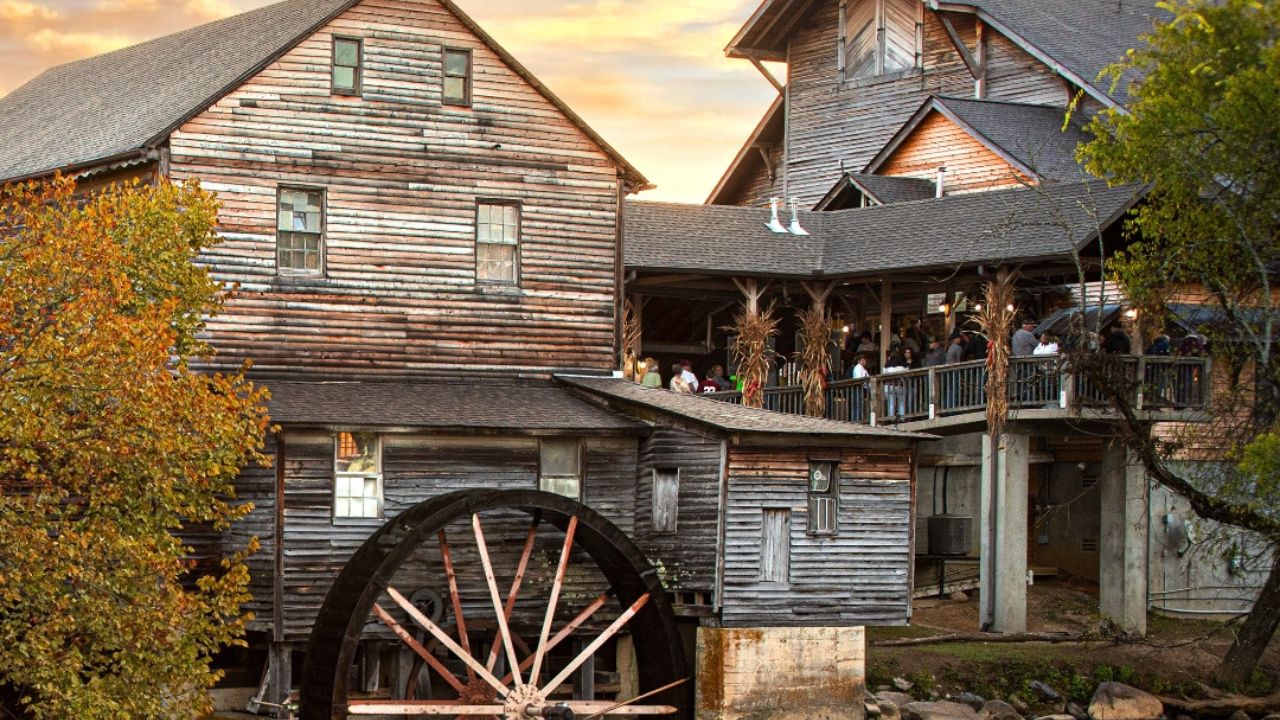 Nestled in the heart of the Great Smoky Mountains, Pigeon Forge, Tennessee, is a vibrant and scenic destination for visitors from near and far. With its stunning natural beauty and a thriving tourist industry, this charming town offers not only breathtaking landscapes but also a rich culinary scene that caters to all tastes. If you're planning a visit to Pigeon Forge, you won't want to miss the chance to indulge in some of the best local flavors this area has to offer. In this blog post, we'll introduce you to some of the must-try Pigeon Forge restaurants that will make your visit a gastronomic delight.
1. The Old Mill Restaurant: A Taste of History
When it comes to iconic dining experiences in Pigeon Forge, The Old Mill Restaurant stands out. Located in a historic gristmill dating back to 1830, this restaurant serves up traditional Southern cuisine with a dash of nostalgia. Here, you can savor classics like corn chowder, country fried steak, and freshly baked cornbread while enjoying the rustic ambiance. The Old Mill Restaurant is not just a meal; it's a journey through time, offering you a taste of the area's rich history.
2. The Alamo Steakhouse: Sizzle and Flavor
For those who appreciate a perfectly cooked steak, The Alamo Steakhouse is a true gem. Known for its excellent cuts of beef and mouthwatering sides, this restaurant is a carnivore's paradise. The cozy, log-cabin-style ambiance and impeccable service make it a top choice for a romantic dinner or special celebration.
3. Paula Deen's Family Kitchen: Southern Comfort Food
For a true Southern food experience, you can't go wrong with Paula Deen's Family Kitchen. This popular spot offers an all-you-can-eat, family-style dining experience with a delightful array of Southern comfort food. From fried chicken and catfish to creamy mac and cheese and buttery biscuits, you'll find it all here. Plus, the restaurant's location at The Island in Pigeon Forge means you can enjoy some shopping and entertainment before or after your meal.
4. The Local Goat: Farm-to-Table Delights
If you're looking for fresh, farm-to-table dining, The Local Goat is your go-to destination. This restaurant takes pride in sourcing its ingredients locally, ensuring a menu that's not only delicious but also supports the community. Their ever-changing menu features a variety of dishes, from gourmet burgers to creative seafood options, all prepared with a touch of Southern flair.
5. Smoky Mountain Brewery: Craft Beer and Good Eats
For those who appreciate a great craft beer with their meal, Smoky Mountain Brewery is a fantastic choice. This brewery and restaurant offer an extensive selection of house-brewed beers and a diverse menu featuring everything from wood-fired pizzas to mouthwatering BBQ. It's the perfect place to unwind and enjoy a cold brew while savoring delectable food.
Pigeon Forge may be known for its stunning natural beauty and family-friendly attractions, but its dining scene is a delightful surprise waiting to be explored. These Pigeon Forge restaurants offer an array of culinary experiences, from classic Southern dishes to modern farm-to-table delights. Whether you're a food enthusiast or just looking to satisfy your taste buds, Pigeon Forge has something for everyone. So, when you plan your visit, don't forget to include these must-try dining spots in your itinerary. Enjoy the local flavors and savor the essence of Pigeon Forge!