Wine and Dine: Romantic Restaurants for a Memorable Valentine's Day in the Smoky Mountains
Published Nov 21, 2023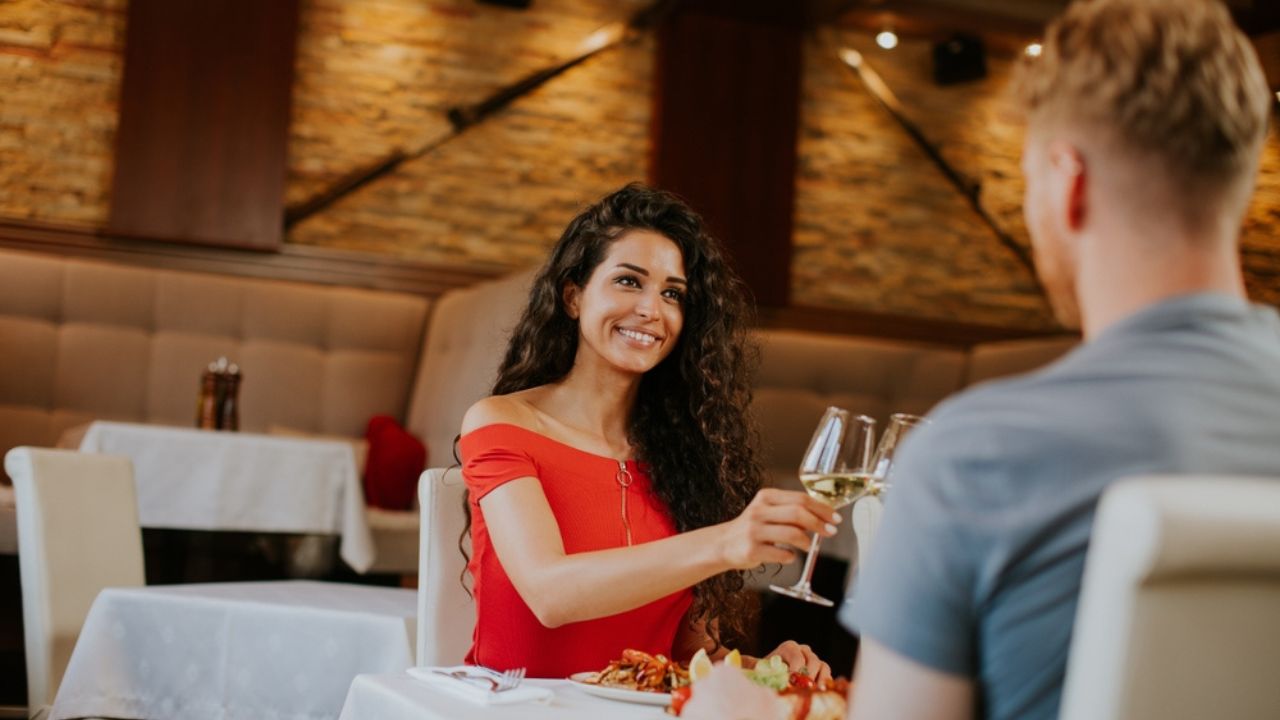 Valentine's Day is just around the corner, and what better way to celebrate your love than with a romantic getaway in the heart of the breathtaking Great Smoky Mountains? The charming towns of Gatlinburg and Pigeon Forge, nestled in the Tennessee mountains, offer a unique and enchanting setting for a memorable Valentine's Day. From cozy cabins to scenic hikes, the Smokies have it all. But to make this day truly unforgettable, you'll need a romantic dinner to cap it off. In this blog post, we'll explore some of the most romantic restaurants in Gatlinburg and Pigeon Forge where you can wine and dine your way to a perfect Valentine's Day.
1. The Peddler Steakhouse (Gatlinburg)
Situated along the Little Pigeon River, The Peddler Steakhouse is a timeless classic for couples seeking an intimate and rustic dining experience. Known for its fantastic selection of steaks, this restaurant offers a unique twist - you can handpick your own cut of meat right before it's cooked. The cozy, cabin-like atmosphere and low lighting set the perfect ambiance for a romantic evening. Don't forget to order a bottle of fine wine to complement your meal.
2. The Melting Pot (Gatlinburg)
If you're looking for something more interactive, The Melting Pot in Gatlinburg is a delightful fondue restaurant that's perfect for a romantic Valentine's Day dinner. With a variety of cheese, broth, and chocolate fondues, you and your partner can bond over dipping and savoring your favorite flavors. The cozy booths and the warm, intimate setting make it an ideal place to celebrate your love.
3. The Park Grill (Gatlinburg)
The Park Grill is a Gatlinburg favorite, known for its delicious food and welcoming atmosphere. This restaurant combines southern charm with a diverse menu that caters to all tastes. Whether you're a fan of seafood, steaks, or Southern classics, you'll find something to satisfy your cravings. With its warm wood décor and soft lighting, The Park Grill is an excellent choice for a romantic dinner.
4. Alamo Steakhouse (Pigeon Forge)
Just a short drive from Gatlinburg in Pigeon Forge, the Alamo Steakhouse is another top choice for a romantic dinner in the Smoky Mountains. This restaurant features a rustic western theme and serves up mouthwatering steaks, seafood, and a great selection of wines. The dimly lit dining area and welcoming staff create a lovely setting for a Valentine's Day celebration.
5. Chesapeake's Seafood and Raw Bar (Gatlinburg)
For couples who appreciate fresh seafood, Chesapeake's Seafood and Raw Bar is a fantastic option in Gatlinburg. With its nautical-themed décor and an extensive seafood menu, this restaurant is known for its oysters, lobster, and crab. Enjoy a seafood feast with your loved one and toast to your love with a glass of wine from their curated selection.
Valentine's Day in the Smoky Mountains offers a unique opportunity to combine the beauty of nature with the warmth of a romantic dinner. Gatlinburg and Pigeon Forge provide an enchanting backdrop, and the restaurants mentioned above are sure to make your celebration memorable. Whether you prefer a cozy steakhouse, a fondue adventure, or a seafood delight, these romantic dining options will help you wine and dine your way to a perfect Valentine's Day in the heart of the Smoky Mountains. Make your reservations early, as these popular restaurants tend to fill up fast for this special occasion. Here's to a love-filled and unforgettable Valentine's Day in the Great Smoky Mountains!