6 Things to Do in Pigeon Forge for First Time Visitors
Published May 7, 2020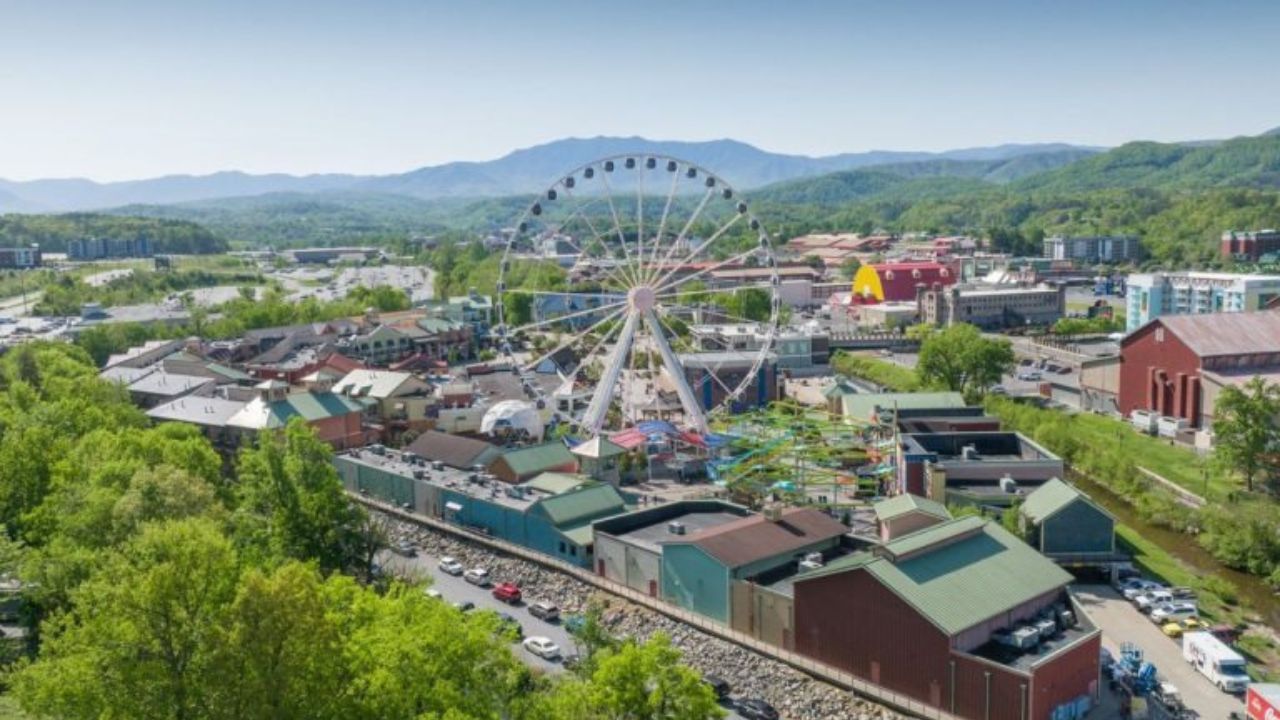 Pigeon Forge is the kind of town that attracts repeat visitors. A quaint, timeless getaway tucked away in the Smoky Mountains, Pigeon Forge is a popular destination for yearly family reunions and vacations. But what if you're visiting Pigeon Forge for the first time? Here are six of the best places to go to start your own yearly tradition.
1. OLD MILL SQUARE
Long ago, in the early 19th century, Pigeon Forge got its name thanks to the central iron forge built by Isaac Love. But Love didn't stop there, he soon constructed a grist mill, as well. This mill has been running in Pigeon Forge for hundreds of years and is a must-see piece of Tennessee history.
Today the mill has expanded to an entire shopping destination. Enjoy Southern-themed cooking from famous Pigeon Forge restaurants as well as boutique shops and activities.
2. THE ISLAND
The Island frequently ranks as one of the best amusement parks in the United States (right now it's sitting pretty at number 6). The Island doesn't charge admission and guests are free to come and go as they please. Activities and rides can be paid for individually. If you're interested in admissions packages, there are full-day, half-day, and weekend itineraries that can be purchased ahead of time. And you can bring your dog!
3. SMOKY MOUNTAIN ALPINE COASTER
Rocket down the Smokies at nearly thirty miles an hour! This coaster ride is a high-thrills experience that sends you hurtling down a one-mile track that drops 363 feet. The Alpine Coaster is an incredibly high octane, imagine a roller coaster but through nature. Enhanced safety features and easy operation make this coaster incredibly safe despite its screaming-good thrills.
4. DOLLYWOOD
Dollywood is 150 acres of thrill rides, food, entertainment, and fun that you won't want to miss. Even if you only ever visit Pigeon Forge once, Dollywood is one stop you have to make. They have a different celebration happening every season here, so there's always something new to see. Enjoy classic theme park activities like roller coasters and shows, all with an extra dose of Southern charm.
5. THE INCREDIBLE CHRISTMAS PLACE
It's in Pigeon Forge that you'll find the largest Christmas shop in the southern United States. The Incredible Christmas Place is just that, incredible. You'll find all the Christmas classics here as well as plenty of gorgeous, hand-crafted decor and ornaments that you simply can't get anywhere else. If you're a Christmas fanatic, you'll love this opportunity to step right into December.
6. HATFIELD AND MCCOY DINNER SHOW
Sign up for an all-you-can-eat dinner packed into a side-splitting comedy show! The Hatfield and McCoy Dinner Show is a hilarious romp of ridiculous proportions. There's simply no stopping the feuding families, so sit back, munch on a Southern feast and watch the two families duke it out.
If you're searching for a unique and special lodging experience then you'll love our selection of Pigeon Forge cabin rentals. Our cabins in Pigeon Forge provide your family with all of the comforts of home plus many sought-after features and amenities.