How Great Photos Increase Vacation Rental Rates
Published Sep 13, 2022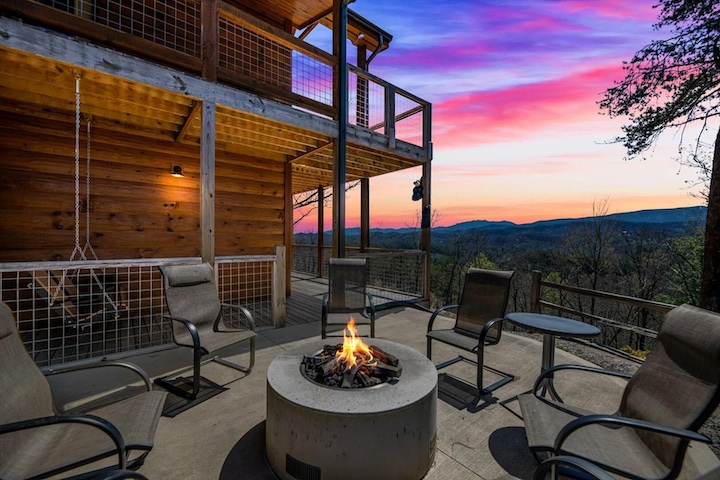 Enticing pictures–and lots of them–can boost your cabin's occupancy. Better photos attract more bookings. Here are five reasons excellent photos deliver more clicks on your listing and more guests in your cabin.
1. Professional photos show you care about how you present your cabin.
Even the best photos taken by an amateur won't do your cabin justice unless you're also an expert at staging rooms, choosing angles, and arranging the perfect lighting. Let a professional take all this off your hands. Colonial Properties Cabin & Resort Rentals uses photographers we know will show your property to the best advantage, and we'll help stage your property for maximum impact.
2. We use the latest drone and 3D technology where appropriate.
When needed, Colonial Properties uses drones to get sky-high footage of cabins in their Smoky Mountains settings. We can create 3D virtual tours, letting potential guests feel like they're strolling through the rooms.
3. Great images help your property stand out from the pack.
Your rental cabin has ample competition for guests' dollars. Gatlinburg and Pigeon Forge are now the country's No. 2 new vacation rental listings market. That means many other owners are marketing cabins here, so yours needs to stand out if you want more guests for more nights. Crisp photos of every room are an excellent start.
4. Quality photos give travelers confidence that your listing is accurate.
Guests want to know that what they see in pictures online is what they'll get when they open the front door. We won't stint on posting plenty of shots from every angle and build trust by updating photos to reflect changes. If you want to alter something, like removing a game table or adding a jetted tub, we ensure your listing photos reflect that as soon as possible.
5. Photos of outdoor spaces make your vacation rental more attractive.

Visitors are looking for the complete package–beautiful interiors plus space to have fun outside. We'll feature photos of your cabin's decks, porches, fire pit, yard, and especially the views from your cabin. Travelers can search our listings based on cabins' views, so postcard-perfect shots of your views are sure to drive more bookings!
Colonial Properties Cabin & Resort Rentals is a full-service property management company with the experience to show your cabin at its best. Contact us today to see how we can increase your vacation rental rates with professional listings and great photos!