The Top 5 Benefits of Partnering with a Cabin Rental Management Company
Published Sep 13, 2023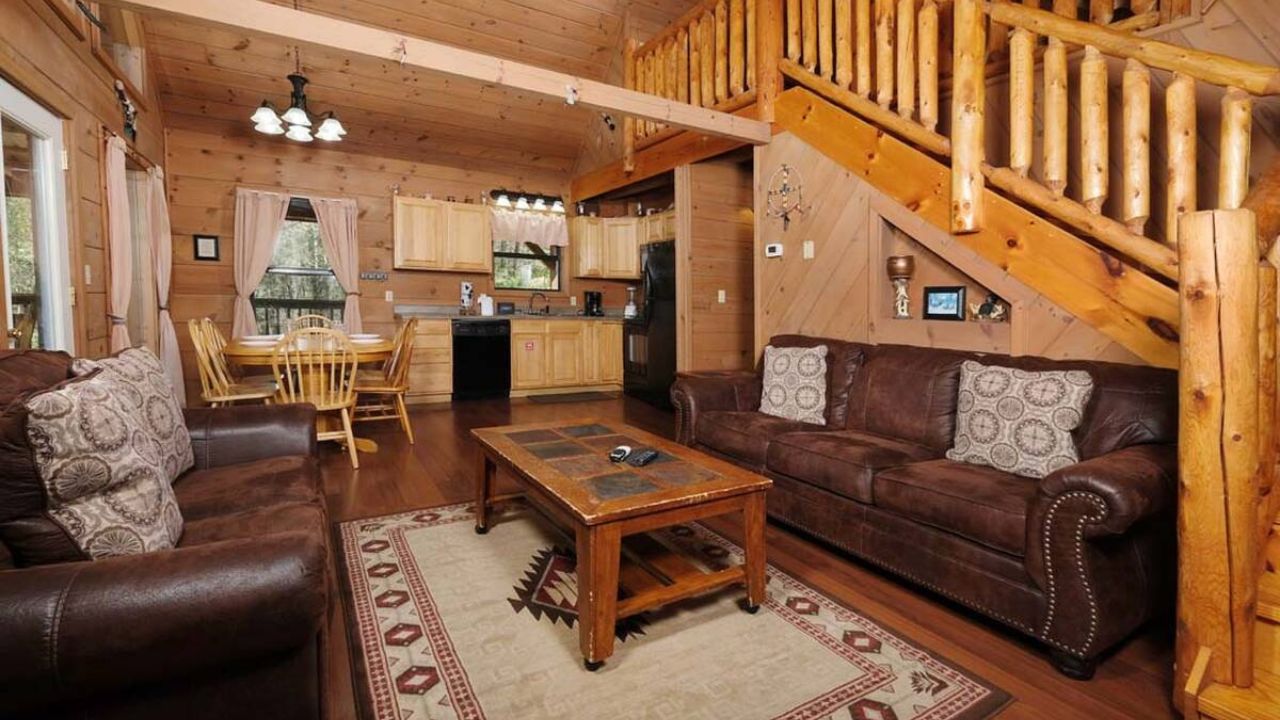 If you own a cabin or vacation rental property, you know that managing it can be both rewarding and challenging. While the idea of having a cozy retreat for guests to enjoy is enticing, the daily tasks of maintenance, marketing, and guest relations can quickly become overwhelming. This is where a cabin rental management company like Colonial Properties can make all the difference. In this blog post, we'll explore the top five benefits of partnering with a cabin rental management company, and why choosing us can lead to a smoother, more profitable experience for property owners.
1. Reduced Stress and Peace of Mind
One of the most significant advantages of entrusting your cabin rental to a management company is the immediate reduction in stress. Managing a vacation property is a 24/7 commitment, and dealing with bookings, guest inquiries, maintenance issues, and cleaning can be exhausting. When you partner with Colonial Properties, you can finally enjoy peace of mind. Our experienced team takes care of all the logistics, allowing you to focus on your life without constantly worrying about your property.
2. Higher Occupancy Rates
Maximizing occupancy rates is crucial for generating rental income. Cabin rental management companies like Colonial Properties have the expertise and resources to market your property effectively. We use data-driven strategies, extensive online presence, and partnerships with travel agencies to attract a steady stream of guests. Our goal is to keep your property booked and generating revenue year-round, ensuring you get the most out of your investment.
3. Enhanced Guest Experiences
Happy guests are more likely to become repeat visitors and leave positive reviews. Colonial Properties takes guest satisfaction seriously. We provide a seamless booking experience, 24/7 customer support, and a thorough cleaning and maintenance program to ensure your cabin is in top-notch condition. When guests have an excellent experience, it not only boosts your property's reputation but also increases the chances of repeat bookings and referrals.
4. Improved Property Maintenance
Maintaining a vacation rental property is not just about fixing problems when they arise; it's about proactive maintenance to prevent issues in the first place. Colonial Properties has a dedicated team of professionals who perform regular inspections and maintenance to keep your cabin in tip-top shape. From routine cleaning to handling repairs promptly, we ensure that your property maintains its value and appeal to guests.
5. Increased Revenue and Cost Savings
Partnering with a cabin rental management company can lead to increased revenue and cost savings. Our expertise in pricing optimization helps you maximize your rental income while staying competitive in the market. Additionally, we have established relationships with service providers, which often result in reduced maintenance and repair costs. This combination of revenue growth and cost efficiency can significantly improve your property's financial performance.
Partnering with Colonial Properties as your cabin rental management company offers numerous benefits that can enhance your ownership experience. From reduced stress and increased occupancy rates to improved guest experiences and property maintenance, our team is dedicated to helping you get the most out of your investment. Contact us today to learn more about how we can make your cabin rental a hassle-free and profitable endeavor. With us, you'll not only gain a trusted partner but also the opportunity to enjoy the rewards of property ownership without the headaches.