Top 5 Reasons Property Owners are Switching to Colonial Properties
Published Sep 9, 2022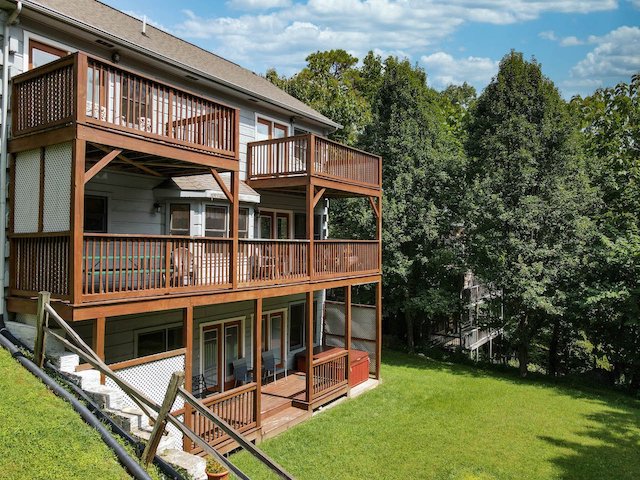 Smoky Mountain vacation rental owners are turning to Colonial Properties Cabin & Resort Rentals to manage their vacation properties. What makes Colonial Properties a great choice to manage your vacation rental?
1. MORE REVENUE FOR OWNERS
Would you switch property managers if you could make more money? You could earn up to 40 percent more income with Colonial Properties.
We know the Gatlinburg and Pigeon Forge vacation rental markets well. We help you set the most competitive, attractive rates for your rental, but we don't stop there. Colonial Properties tracks the rates and occupancy of nearby rental properties comparable to yours. Then we adjust your property's rent as needed to maximize your profits. You can't get that kind of local pricing expertise from a big, national property manager or a booking site.
2. LOCAL AND RESPONSIVE
Your manager should be right here where your cabin is. Because we're local, Colonial Properties promptly responds to guests' needs, day or night. If the heat conks out or the guest needs a plumber, we'll quickly get the proper maintenance technician to your cabin. Guests remember that kind of attentive service–and you, the owner, can rest assured that your cabin's well looked after.
3. A SPOTLIGHT ON YOUR PROPERTY
Does your current property manager use rental listings that sound generic? We spotlight your cabin's specific amenities, great location, views, and nearby attractions. Colonial Properties' marketing team knows what vacationers expect from a Smokies cabin, so we tailor your listing to show how your cabin is visitors' dream getaway. Our in-house marketers choose booking sites we know Smokies visitors use. We update listings and photos, so your cabin always shines its brightest.
4. GREAT COMMUNICATIONS
How often does your current property manager update you on your rental investment? Do you get an online owner portal where you can check on your cabin's finances? Colonial Properties prides itself on giving owners all the financial, tax, and reporting information they need. Got a question? Call us. We're here to help.
5. BETTER SERVICE
Colonial Properties is a full-service vacation rental management company. For us, "full" means we're with you every step:
Preparing your cabin
Getting the right guests as many nights a year as possible
Giving owners the best shot at making hassle-free income
Talk to us today and find out why owners are switching to Colonial Properties Cabin & Resort Rentals to manage their vacation rentals!