Why Pigeon Forge Cabins Make Great Short-Term Rentals
Published Sep 4, 2023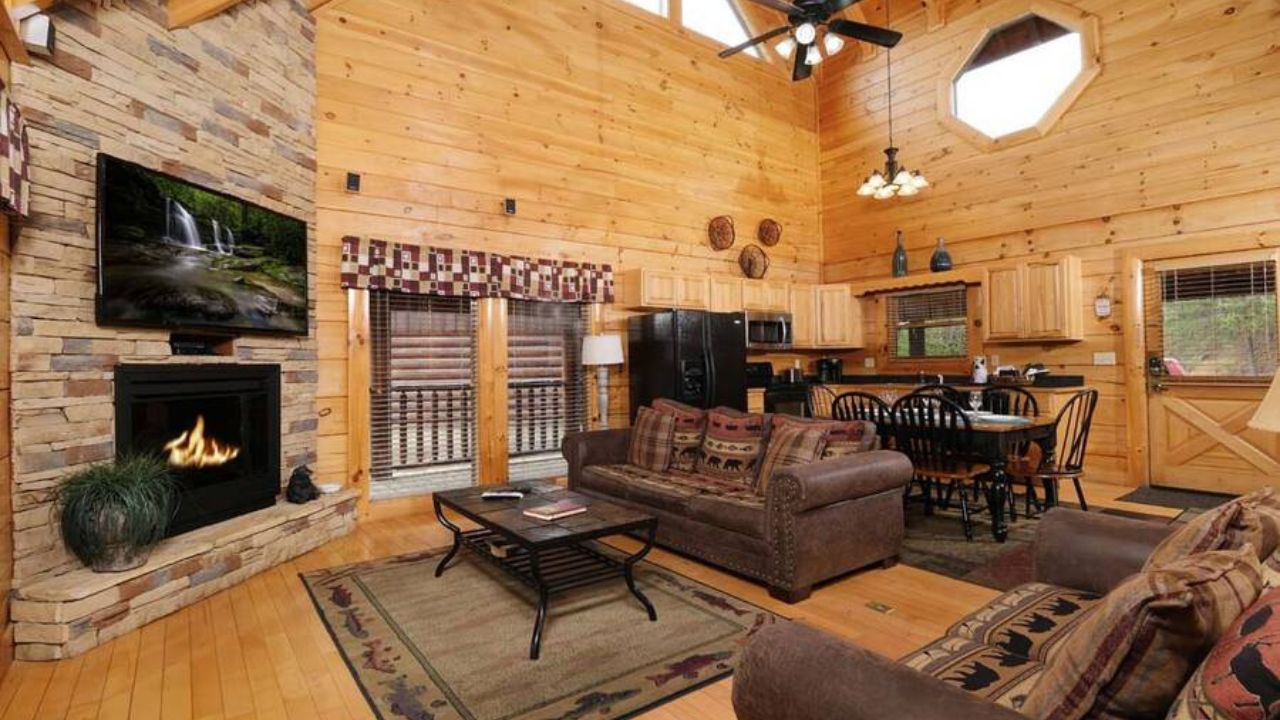 Are you considering buying a cabin for short-term rental purposes? Look no further than Pigeon Forge, Tennessee, a charming and picturesque town nestled in the heart of the Smoky Mountains. Pigeon Forge offers a unique blend of natural beauty, exciting attractions, and a vibrant tourism industry that makes it an ideal location for your investment. In this blog post, we'll explore what makes Pigeon Forge cabins such a fantastic choice for short-term rental properties.
1. Scenic Beauty and Outdoor Activities
Pigeon Forge is renowned for its stunning natural surroundings. The Great Smoky Mountains National Park, which attracts millions of visitors each year, is just a stone's throw away. With an abundance of hiking trails, waterfalls, and breathtaking views, your guests will have no shortage of outdoor activities to enjoy year-round. This proximity to nature ensures a steady stream of visitors seeking a tranquil escape.
2. Family-Friendly Attractions
Pigeon Forge is home to an array of family-friendly attractions, making it a top vacation destination for all ages. Dollywood, an amusement park owned by country music legend Dolly Parton, is a major draw. Additionally, there are go-kart tracks, mini-golf courses, and interactive museums like WonderWorks. Families flock to the area, making it an excellent market for your cabin rental.
3. Seasonal Events and Festivals
Pigeon Forge hosts a variety of seasonal events and festivals throughout the year. These include the Winterfest celebration with millions of twinkling lights, the Dolly Parton's Stampede dinner show, and the annual Patriot Festival on the Fourth of July. Owning a cabin in Pigeon Forge allows you to capitalize on these events, attracting guests looking to partake in the festivities.
4. Vibrant Dining and Shopping Scene
The town offers a diverse culinary scene, from Southern comfort food to international cuisine. Along the Parkway, you'll find numerous restaurants, shops, and entertainment options. Cabin guests can enjoy the convenience of dining out and shopping while staying close to their accommodation.
5. Proximity to Gatlinburg and the Great Smoky Mountains
Pigeon Forge is conveniently located near Gatlinburg, another popular tourist destination in the Smokies. Your guests can easily explore both towns and access the Great Smoky Mountains National Park from Pigeon Forge. This versatility allows for longer stays and more bookings.
6. Year-Round Appeal
Unlike some vacation destinations that thrive during specific seasons, Pigeon Forge enjoys year-round appeal. Whether it's summer adventures, fall foliage, winter holiday celebrations, or spring hiking, there's always a reason for tourists to visit.
7. Strong Rental Market
Pigeon Forge has a well-established vacation rental market with a consistent influx of visitors. Thanks to its attractions and natural beauty, your cabin is likely to experience high occupancy rates throughout the year, ensuring a steady income stream.
8. Diverse Cabin Options
Pigeon Forge offers a wide range of cabin options, from cozy romantic getaways to spacious family retreats. You can tailor your investment to cater to specific target markets, ensuring a diverse range of potential guests.
9. Supportive Local Infrastructure
Pigeon Forge has a supportive local government and infrastructure for short-term rentals. Regulations are generally favorable, and you can find property management companies to assist with the day-to-day operations of your cabin.
If you're considering purchasing a cabin for short-term rental purposes, Pigeon Forge is an excellent choice. Its natural beauty, family-friendly attractions, seasonal events, and strong rental market make it a lucrative investment. So, whether you're looking for a smart financial opportunity or simply a place to share the joys of the Smoky Mountains with others, Pigeon Forge cabins have all the ingredients for a successful short-term rental venture.